Thriving in warm temperatures and full sunlight, peppers make for the perfect summer harvest. Whether you like sweet or spicy peppers, you'll find a variety that'll make for a versatile staple in your kitchen and a gorgeous pop of color in your garden. Before you confront the first frost, here are some of the best peppers to grow during the summer, plus tips on how to use them in your favorite recipes!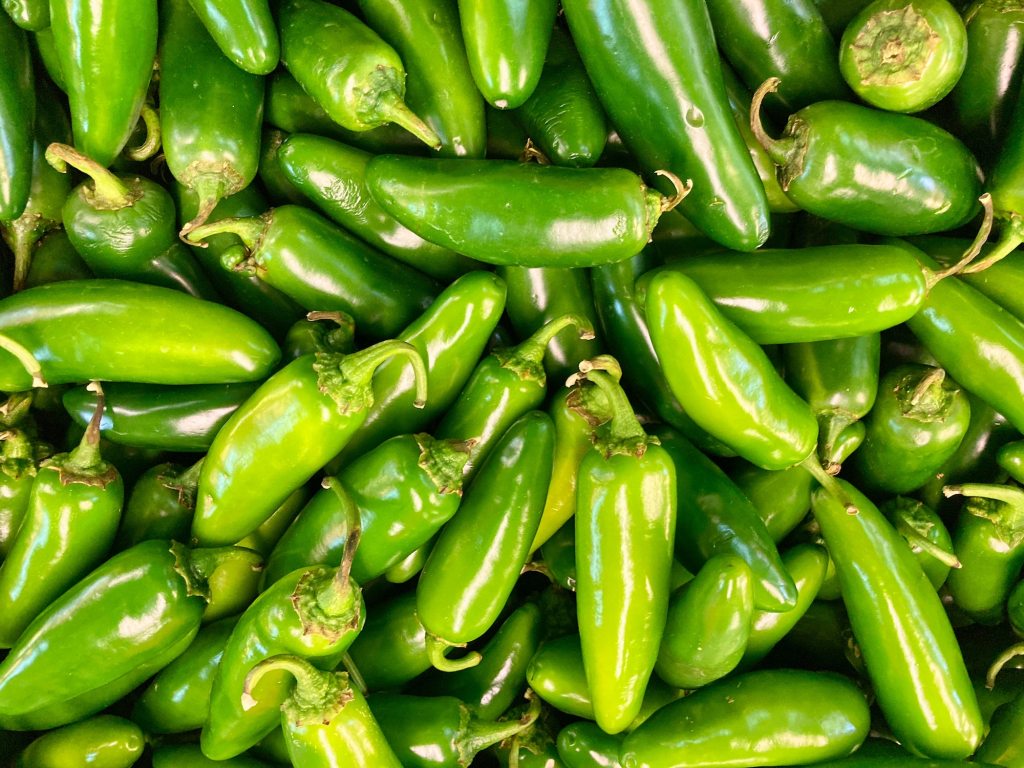 Best for pickling: Jalapeno peppers
Jalapenos are some of the easiest and fastest peppers to grow. If you're nearing the end of the growing season in your region, they only take 75 days to fully mature. You can enjoy them when they're still green, but you'll also be able to harvest them when they're red as well. They truly thrive in hot conditions, but they will grow sooner if you keep them moderately watered. You can harvest these peppers by simply pinching them from their stems.
Jalapenos turn up the heat whether you eat them raw, turn them into jalapeno poppers, or dry them into chipotle peppers. You can also easily preserve them. All you need to do is to slice your peppers, store them in a mason jar, add garlic cloves, and pour in a hot solution of water, vinegar, salt, and sugar.
Best for using in Asian recipes: Thai chili peppers
Thai peppers grow well in compact spaces as they only reach up to one foot in height. They do need a long growing season since they take about 100 days to reach maturity. They'll do well in warmer regions, but you can also extend the growing season by keeping them indoors or popping them in a greenhouse. These peppers flourish in consistently moist soil between 80 and 85 degrees Fahrenheit, so they have the potential to thrive even at the height of summer as long as you mulch and water them when the temperatures climb.
Sitting between 50,000 and 100,000 heat units on the Scoville scale, these tiny peppers can pack a punch in Southeast Asian recipes, whether you're putting them in sauces, noodle dishes, or preservatives. You can slice raw peppers into your main entrees, or you can add them to sauces (such as Vietnamese fish sauce) for an extra kick.
Best for making seasoning flakes and powders: Cayenne peppers
Cayenne peppers usually take around three months to fully mature, reaching four to six inches when they're ready for harvest. They require eight hours of sunlight per day, and you'll want to make sure that these frost-tender plants mature before the temperatures dip to 32 degrees Fahrenheit in your area.
Cayenne peppers will make a great addition to your spices, and you can use them in everything from stews to sauces. To create a seasoning flake or powder, air dry your peppers for two to three weeks (or place them in a dehydrator for a few hours), then pop them into a spice or coffee grinder. A few pulses will turn your peppers into rough flakes — add a couple more pulses to create a fine powder.
Best for stuffing: Sweet bell peppers
Are you looking for a pepper that resists pests and thrives in warm weather conditions? Grow some sweet bell peppers in your garden! Red and green bell peppers are actually one and the same — the red ones are just more mature. Bell peppers require a growing season between 60 to 90 days, so you'll want to start them a few months before the first frost hits your climate zone. The temperature should be at least 70 degrees Fahrenheit for bell peppers to germinate. Note: don't feed your sweet peppers too much nitrogen, as it will encourage them to grow more foliage instead of flowers and fruits.
If you love the crunch and color of peppers without the heat, bell peppers make great additions to your recipes. Besides eating them raw and stir-frying them, you can also stuff them with cheese and meat before popping them into the oven to create easy stuffed bell peppers for dinner!
Best for toppings: Banana peppers
While they can also come in orange and red, banana peppers are often bright yellow, which is how they get their name. Depending on the variety and how long you wait before they mature, banana peppers can be sweet or spicy. The longer you leave them on their stems, the sweeter their flavor profile will be. (They are usually ready for harvest between 60 to 75 days.) To reach their full potential, banana peppers need eight hours of sunlight per day, temperatures above 60 degrees Fahrenheit, and consistent mulching to prevent heat exhaustion and weeds.
Because of their mildly tangy flavor, banana peppers can be thrown into a lot of recipes. They work great as toppings on your pizzas, salsas, sandwiches, and more. You can use them raw or pickled — the possibilities are endless!
Highly tolerant of hot weather and bright light, peppers are relatively low maintenance in summer gardens, especially if you live in a warmer area. Whether you're looking to turn up the heat or love a sweet crisp, there's a pepper variety out there that deserves a spot in your garden and, inevitably, your kitchen! Whether used as additions to sauces or sliced up for pizza toppings, peppers can enhance flavor and add color to virtually anything.
Editors' Recommendations