Trying to be as sustainable as possible can sometimes get overwhelming. It's always easier when you know you're not doing the work alone! Check out these inspiring Instagram gardeners using sustainable gardening methods.
This Southern Indiana grower, Cassie, is in zones 6b and 7a. She grows everything from organic veggies, medicinal herbs, and organic fruits. To produce these fantastic plants, she uses a greenhouse for seed starting, raised beds, and a no-till method which is much healthier for the ground than tilling. She's a self-proclaimed introvert who, regardless, will talk to anyone about gardening. Check out her Instagram for inspiration about growing and crafting your own herbal medicine for almost any general ailment.
Cassie has an amazingly organized garden that features a swimming pool, over 15 raised garden beds, and a stunning greenhouse.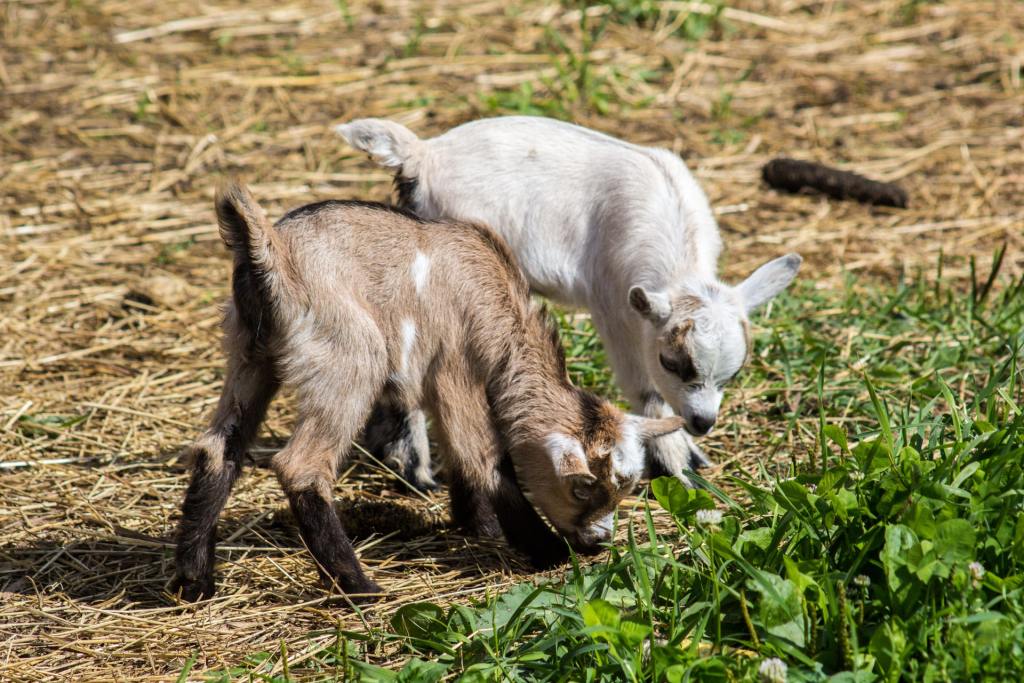 Jessica Sowards grows in the middle of the Arkansas woods in zone 7b. She mostly talks about her fully organic garden, where she grows a staggering amount of heirloom tomato varieties and gorgeous black hollyhocks. However, she also features her husband and sons taking part in their 4-acre farm with goats, pigs, chickens, ducks, geese, kittens, and dogs. Sometimes, she'll even share what she's cooking.
Jess uses many different all-natural and sustainable methods to grow food for her family, including composting, an excellent way to use table and kitchen scraps that might have otherwise been thrown in the trash. Composting is an easy way to start on your own journey with self-sustainability; we recommend following Jess for guidance.
Morgan Gold raises ducks, geese, and trees in Northern Vermont. The winters are harsh and the summers are short, but Morgan makes the most of every minute and shares his journey on Instagram. He uses techniques from a farming method called permaculture, meaning all the elements of his farm work symbiotically. His tree farm provides swales of water for the ducks and geese to swim in; his ducks and geese poop around the trees for extra fertilizer; his geese eat the grass while the ducks dig up bugs. His guard dog, Toby, handles the predators and keeps everyone on the farm safe. This way of farming is much more sustainable than the traditional way commercial farmers go about it. When thinking about your farm, it's best to consider how each element will interact with the other and see if there are ways they can support each other.
Justin Rhodes and his family own an adorable small farm and have a passion for growing all their own food. Even the kids get in on it by helping with the pigs, cows, geese, chickens, turkeys, and the garden. They follow similar principles as Morgan Gold and use rotational grazing where the pigs root up and break down the growth. The cows eat the grass and deposit manure all over the pasture, and then the chickens come through and scratch through everything to ensure the ground is fertilized and ready for the next round.
Justin's wife, Rebekah, takes care of the garden, all while raising their five kids. In the garden, she uses natural methods like handpicking pests such as cabbage worms and tomato hornworms.
Ashley is a beautiful new mom who uses sustainable options in her garden and throughout her whole life. From make-up to composting, Ashley is the sustainable queen! Follow her on Instagram for terrific tips about everything from living a more sustainable life to activism for minorities. This mom can do it all!
She keeps her kitchen and gardens sustainable all year round by growing her own herbs indoors. These herbs include basil, bay leaves, chives, oregano, parsley, rosemary, sage, tarragon, and thyme. Or you can use any of her three ways to use a banana peel to reduce waste. Have you ever heard of banana peel bacon?
This amazing woman is sustainably growing fruit trees, veggies, herbs, flowers, and even indoor plants! Lainey is passionate about growing her plants sustainably. She doesn't let anything go to waste and even uses beet greens in her smoothies, bakes them into chips, or eats them steamed in soups! You can follow her on Instagram, where you'll find her inspiring salad photos full of unique colors and healthy veggies.
This organic gardener is also a landscaper, permaculture farmer, organic food grower, and forager. Not only does she use all organic and sustainable ways to care for and grow her own garden, but she also forages the land around her to fill her dinner table. Follow her on Instagram for tips on how to forage for your own food. It's a fun way to find dinner, and it's also great exercise. Foraging is also an excellent hobby for those with kids! Kids love to hike through the woods, and finding something they can harvest is so exciting.
Emma Perry grows a stunning garden with her family, and she grows beautiful plants within her home. Her raised beds and homemade trellises will make any gardener jealous. She focuses on organic growing. Instead of purchasing flowers at a florist, Emma grows beautiful hydrangeas and sunflowers in her garden to then cut and display in her home. She also grows her own poppyseeds!
Follow any or all of these fantastic gardeners and homesteaders, and you'll be filled to the brim with fantastic knowledge that you can implement in your own garden.
Editors' Recommendations