There are many exciting plants to grow in your garden, but not all of them are suited to your particular climate. A greenhouse can significantly extend the range of plants you can grow, as well as what seasons you can start those plants in. A full size greenhouse is expensive and hard to move, but portable greenhouses are much more accessible. There are a lot of factors to consider though, including durability, what materials it's made of, size, how easy it is to put up and take down, and, of course, cost. If this seems overwhelming, then why not let us do some of the work for you? We've got three portable greenhouses for your consideration, with all the factors laid out for you!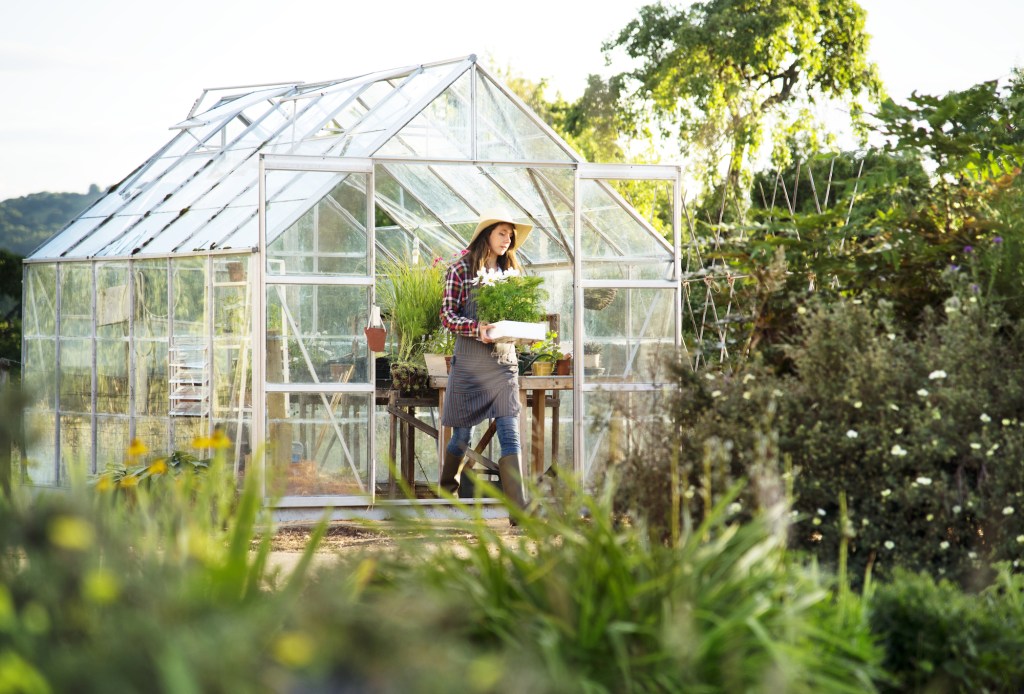 Good: Costway Portable Mini Greenhouse
The Costway Portable Mini Greenhouse covers all the essentials of a greenhouse. It's made of clear plastic fitted over a hard plastic frame. The plastic covering is waterproof, and lets in light. It comes with four shelves, two for each side, and has enough floor space for a couple additional potted plants. This greenhouse is easy to assemble and is lightweight enough to be moved easily whenever you need to, weighing only 16 pounds when assembled.
However, its lightness also makes it more vulnerable to high winds, which can tip it over if it isn't properly secured. The lightweight material also makes it slightly less durable, meaning it's a good choice for short-term needs, but may need replacing or repair more frequently than a heavier greenhouse.
The Costway Portable Mini Greenhouse is quite inexpensive, though, and is otherwise a functional greenhouse. If you're looking for a serviceable portable greenhouse, but need to stick closely to your budget, then this is the greenhouse for you.
Better: Trademark Walk-In Indoor/Outdoor Greenhouse
The Trademark Walk-In Indoor/Outdoor Greenhouse is marginally more expensive, but its value is well worth the price increase. It's a larger greenhouse, although it's still small enough to be portable. Most of the size increase comes in the form of extra shelf space, but there's still plenty of floor space. The exterior is a clear plastic covering with a steel frame. It's designed to make assembly simple, with no tools required.
This greenhouse is still light enough to be moved, weighing only 29 pounds without plants. It also comes with ties and anchors to secure the shelves in place and hold the greenhouse steady. This means that although it may be less durable than a traditional greenhouse, it is less likely to be blown over by heavy winds.
Overall, this is a great middle-of-the-road product. It has plenty of room for your plants, is easy to assemble and move around as needed, and is still fairly inexpensive. The Trademark Walk-In Indoor/Outdoor Greenhouse is a reliable and reasonable option for gardeners who want a sturdier greenhouse with a little more room.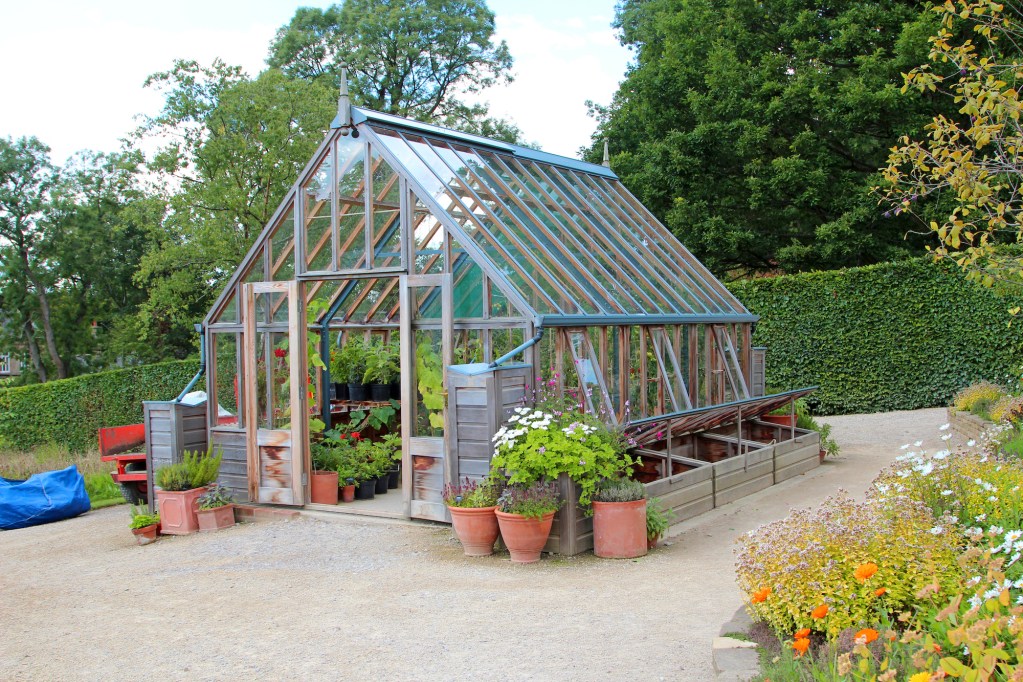 Best: Genesis Portable Walk-In Greenhouse
The Genesis Portable Walk-In Greenhouse offers the best of both worlds in terms of durability and lightweight portability. It only weighs about 12 pounds, but it makes excellent use of each ounce of weight. The frame and shelves are both metal, with a reinforced polyethylene (or PE) material cover. The reinforced material makes this a durable greenhouse despite its lack of heft. The cover is designed to let in some light while trapping heat. This greenhouse is a good choice for keeping plants warm during winter.
There is a minor sacrifice in the size, however. It's designed with a greater length and a smaller width, which makes for shorter shelves and more floor space. However, it's still large enough to comfortably fit many potted plants, and the increased floor space does make it a better option if you have taller plants. While it is a more expensive greenhouse, it's still reasonably priced.
All in all, the Genesis Portable Walk-In Greenhouse is a reasonably priced greenhouse that's light enough to be easily moved or adjusted after assembly without sacrificing durability. Although it isn't the largest portable greenhouse, it still offers plenty of room for storing or caring for your plants.
There are plenty of portable greenhouses out there, and it's worth taking a look and exploring your options for yourself. These three greenhouses are great choices, though, and any one of them will help keep your plants warm and thriving throughout winter. Whether you stick with these three or go searching for your own best fit, hopefully this has set you up for a successful winter garden.
Editors' Recommendations