What do you do when the summer flowers in your yard get tired and begin to die back? Hit the landscape refresh button with festive autumn color. Depending on your growing zone, late summer or early fall is the time to switch out summer annuals for fall flowers. Not sure which flowers to plant? Don't worry, we've got a list prepared of the best flowers to plant for a gorgeous fall garden! Celebrate the season with these beautiful blooms.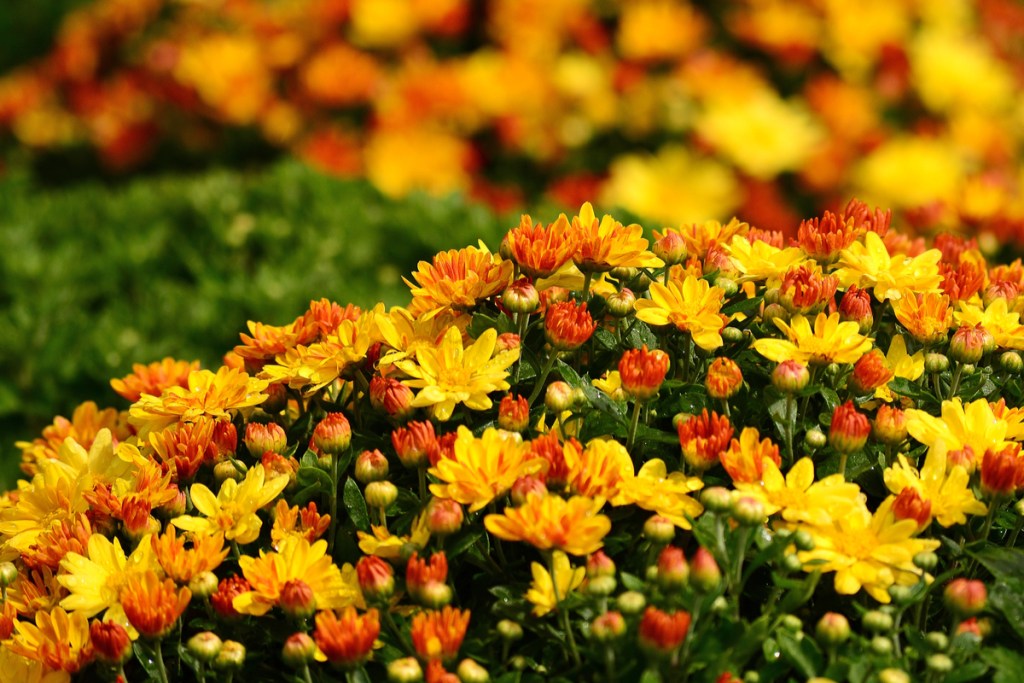 Fall flowers
These cool-season annuals will add brilliant color to any garden. Whether you're looking for a few flowers to grow in pots on your front porch or a wide variety to fill your garden with fall beauty, we've got you covered!
Chrysanthemums
Mums display mounds of color in autumn shades of white, peach, yellow, orange, bronze, and red. Even the flower types offer variety, such as button, daisy, spider, quill, pompon, reflex, and incurved flower styles, just to name a few. Around this time of year, you'll find them everywhere, from the garden center to the grocery store in pots ranging from 2 inches to 2 feet. Mums work virtually everywhere, from tabletop decor to instant container garden color to massed landscape plantings.
Pansies
Pansies deliver long-lasting, cool-season color in nearly every shade imaginable. Heavy, consistent flowering and outstanding versatility make pansies the most useful flower for fall. Use them for annual color beds, mixed container plantings, and even hanging baskets. Traditional varieties grow in mounded forms, while some newer types trail. In mild climates, pansies bloom straight through winter. In colder areas, they'll return to rebloom in spring.
Violas
These small-flowered relatives of pansies offer greater resilience to adverse growing conditions with perhaps even heavier flowers than their cousins. Violas come in seemingly endless color options, including many multicolor blooms. They offer outstanding cold tolerance and perform well in soggy, wet weather. The small flowers work best in locations where they'll be seen from a close distance, such as annual beds in high-traffic areas or in container gardens.
Dianthus
Dianthus offers masses of brilliant color and delightful aroma. This low-growing annual comes in a range of colors in white, pink, red, and purple tones to complement any garden. Use them in containers or mass plantings, however, be sure to grow them where you can thoroughly take in the fragrance.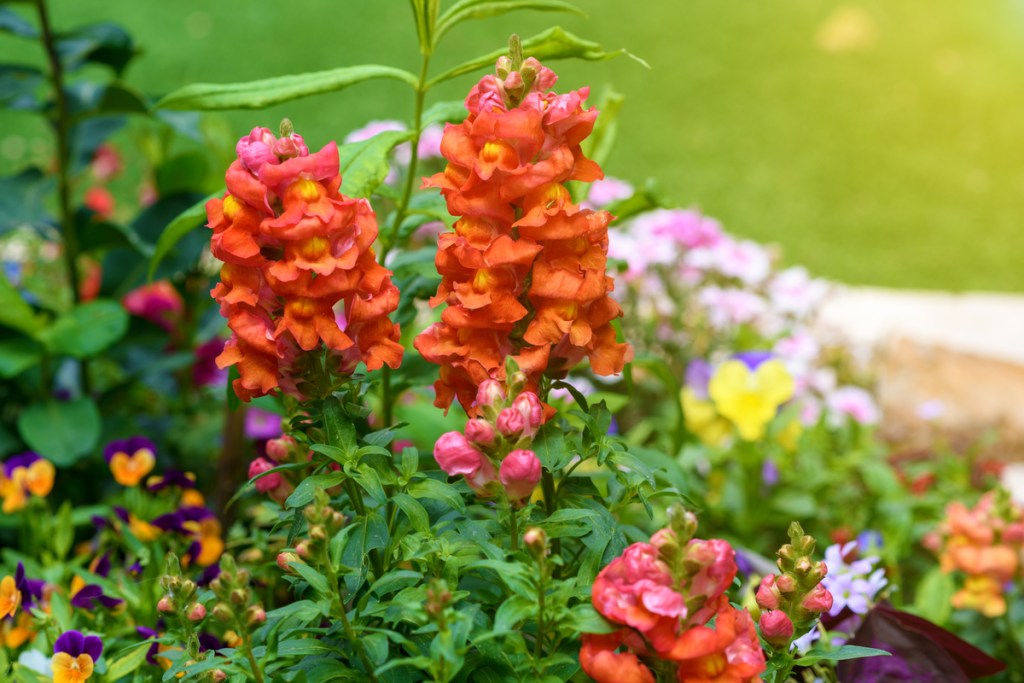 Snapdragons
Snapdragons are perfect for the shoulder seasons, preferring the cool days of fall and spring to the sweltering summers. With both dwarf and standard varieties to choose from, snaps are useful for borders, adding height to mixed garden and container plantings, and they hold up quite well as fresh-cut flowers. In mild regions, snapdragons return to flower again in spring.
Ornamental peppers
These veggies are meant to be seen, not eaten, and they're just right for autumn. The small, colorful peppers ripen to shades of yellow, orange, red, and purple. With several varieties available, the fruits come in different shapes and sizes from the globe-shaped 'Black Pearl' to the 'Chilly Chili,' which looks like tongues of fire.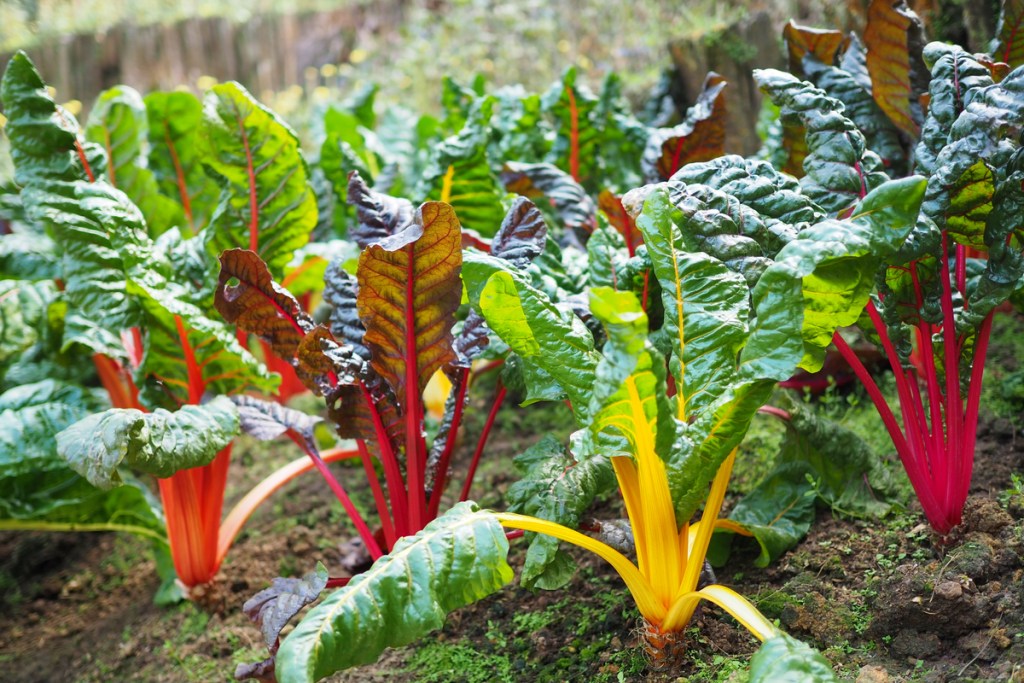 Fall accent foliage
If flowers aren't your style, then why not try one of these plants? With their colorful leaves, they make excellent accents and borders. You can even cut the leaves and add them to cut flower arrangements.
Swiss chard
Colorful chard cultivars such as Ruby, Orange Fantasia, Flamingo, or multi-colored Bright Lights offer both ornamental and edible value. These members of the beet family were developed for the flavorful foliage with brilliantly colored midribs that also work wonders as accents for autumn flowers. They tolerate frosty weather and grow well both in containers and in the ground.
Ornamental cabbage and kale
Flowering cabbage and kale are some of the most rugged, cool-weather ornamentals. They easily withstand frosty weather and look great until spring, when winter weather is mild. These colorful brassicas deliver dramatic texture and strong white, pink, red, or purple foliage to accent fall flowers. These selections are bred and produced for ornamental value, not taste.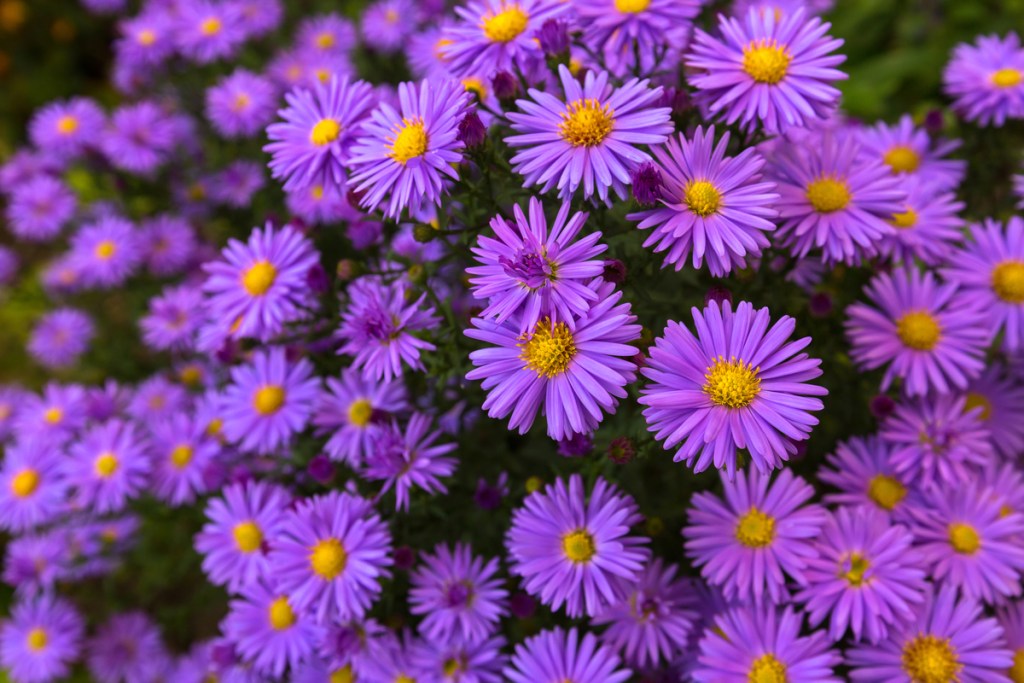 Fall perennials
If you're looking for a garden that lasts, how about adding a few perennials to the mix? These plants will survive mild winters and continue to grow and bloom.
Aster
Aster is often used as an annual, but is in fact a perennial in most of North America. Flowering in cool shades of blue, purple, white, and pink, they break with the traditional warm fall color palette. Plus these nectar-rich flowers attract colorful butterflies and bees throughout the late summer and fall season.
Black-eyed Susan
The big, bold flowers of the black-eyed Susan are reminiscent of giant golden daisies or small sunflowers. They attract pollinators and migrating birds while brightening the landscape with their warm colors. They're excellent companions to plant alongside asters and chrysanthemums.
Goldenrod
Goldenrod, with its beautiful golden flower spikes, is often found in old pastures and along country roadsides. In your landscape, it's one of the best perennials for supporting pollinators late in the growing season. Although it's sometimes confused with ragweed, there's no need to worry. This is a low-allergen plant. Look for dwarf varieties like 'Fireworks' at your local garden center.
No matter what style of garden you're looking to create, these plants are a great place to start! Mix and match a few from each category to craft your colorful dream garden. They'll be sure to delight your family and friends and add some color to the chilly months to come.
Editors' Recommendations