Spring is the season when gardens really come to life. There are some flowers that bloom in the fall, but the majority of flowers begin blooming in spring and finish over the summer. Wouldn't it be nice for your garden to stay colorful year-round? By planting endless summer hydrangeas, you can enjoy bright hydrangea flowers well after most hydrangea flowers have dried up. Here's what you need to know to grow these stunning flowers.
What makes the endless summer hydrangea unique?
Hydrangeas are known for their large, bright flowers, which are lovely on the plant or as cut flowers. The color of hydrangea flowers is influenced by the soil pH as well. These facts are true of the endless summer hydrangea, but it has a few additional benefits.
Endless summer hydrangeas have a higher cold tolerance than other hydrangea varieties. While they prefer warm weather, you can grow these hydrangeas as far north as USDA Hardiness Zone 4. As their name implies, they also have long-lasting flowers and are repeat bloomers. This means your plant will continue to put out new flowers from spring into early fall.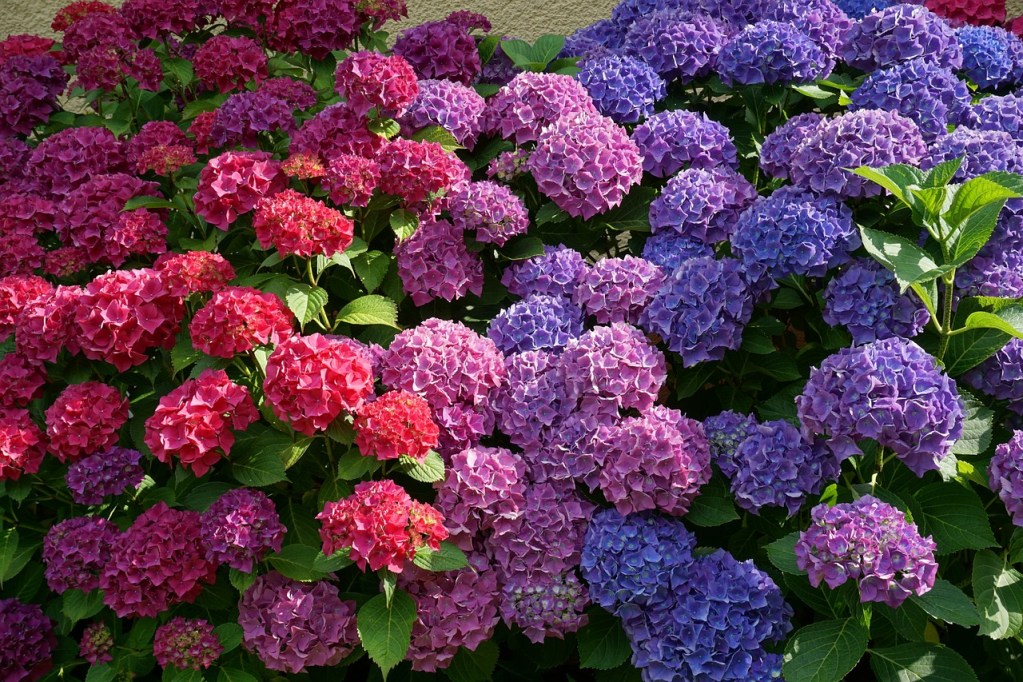 Planting endless summer hydrangeas
To start your endless summer hydrangeas off right, here's how to plant them:
Step 1: Place them where they will get morning sun and afternoon shade.
Step 2: Use loamy, well-draining soil.
Step 3: Check the soil pH to determine flower color.
Acidic soil will produce blue flowers, alkaline soil will make pink flowers, and neutral soil will produce purple flowers.
Step 4: Amend the soil with compost and additives to change the soil pH.
If you want a certain flower color, you can change the soil pH. Be careful not to change the pH too much, as a drastic shift will harm the surrounding plants. Add garden sulfur for more acidic soil and garden lime or wood ash for more alkaline soil.
Caring for endless summer hydrangeas
Once your hydrangeas are planted, here's how to care for them:
Step 1: Keep the soil moist but not soaking wet.
Step 2: Water below the leaves to reduce the risk of anthracnose.
Anthracnose is a fungal infection that is caused by water on the leaves, stems, and fruits of certain plants, including tomatoes, cucumbers, and hydrangeas.
Step 3: Prune your hydrangeas rarely and only in spring.
Pruning later in the year means your hydrangeas will spend more time regrowing stems and less time flowering.
Step 4: Watch for damage from slugs, beetles, aphids, and scale.
Insecticidal soap and neem oil are effective treatments for these pests.
Step 5: Remove wilted or dead flowers with pruning shears to make room for new flowers to grow.
If you want a garden bursting with color all year long, then endless summer hydrangeas would make a great addition. They aren't difficult to grow, and they flower for longer than other hydrangea varieties. Now that you know all about planting and caring for them, you're ready to add these delightful flowers to your garden!
Editors' Recommendations