With your first few plants, you may have gotten away with putting them on a table or resting them on the floor. However, when your collection begins to grow, you're going to find that you'll need some plant stands. Not only are plant stands excellent at bringing plants to better light visibility, but they're also a great way to express your style while supporting your plants. But just like any other product out there, not all plant stands are created equal.

What to consider when buying a plant stand
To ensure you find a plant stand perfect for your needs, remember these considerations while shopping.
First, is the plant stand durable? Not only will the stand need to hold up under the pressure of the heavy plant and its pot, but it will also need to handle life. For example, it might get bumped with a vacuum, the dog might try to taste it, or you might knock it over while reaching over the plant to water. Without a durable plant stand, you'll be replacing it more often than you want to.
The second consideration is versatility. You might love the mid-century modern style now, but what if you want to move a plant to a new home that's more traditional? A unique plant stand will be a great conversation piece but might not suit your needs for as long as a more simplistic style might.
Third, you'll want to think about the size of the plant stand. What plant or plants will you be putting on it? Will it hold the size plant you want it to? Or is it too big? A plant stand that's too big or too small will either not work or look silly. It will also depend on the space you have in your home. You might love that huge nine-tier plant stand, but will it fit in your studio apartment?
Last but not least is stability. While the plant in its nursery pot might not be that heavy, plants get heavy when you add a pot and then even heavier when you water them and the soil is saturated. All that weight can take its toll on a plant stand. Without a stable plant stand, you might have a disaster on your hands when it can't support your plant and topples to the ground.
A simplistic, tiered option
This simplistic, three-tiered plant stand by IKEA is ideal for those looking for something simple with a hint of mid-century modern design. It's also on the smaller side and can fit in smaller spaces.
A multi-tiered shelf to display a large collection
For those looking for a way to show off more plants in a smaller amount of space, this sizable, nine-tiered plant stand is for you. You can place a lot of plants on this stand and allow the plants to access better lighting than they might have on the floor. The classic wooden design can suit a lot of different styles as well.
An attractive, ladder-like shelf
If your collection isn't extensive enough yet, you might need more space for plants but not nine tiers. This wooden stand has three shelves to display small- to medium-sized plants next to a window or even on a deck or patio.
A modern, plant-shaped shelf for your plants
This plant stand features a unique look while still providing an impressive amount of space for plants. It comes in four or six tiers and has a gold or white finish.
An affordable and straightforward stand
If you want a plant stand that'll get the job done and is affordable and simplistic in design, then you've found it here. With a wooden top and metal legs, this sturdy plant stand will hold up a medium-sized plant.
A plant stand with mid-century modern vibes
Many plant stands are about the same height, and if you have multiples, you won't have much variety in height in your house plant design. Maybe try this tall and sturdy plant stand by Crate & Barrel made with durable metal.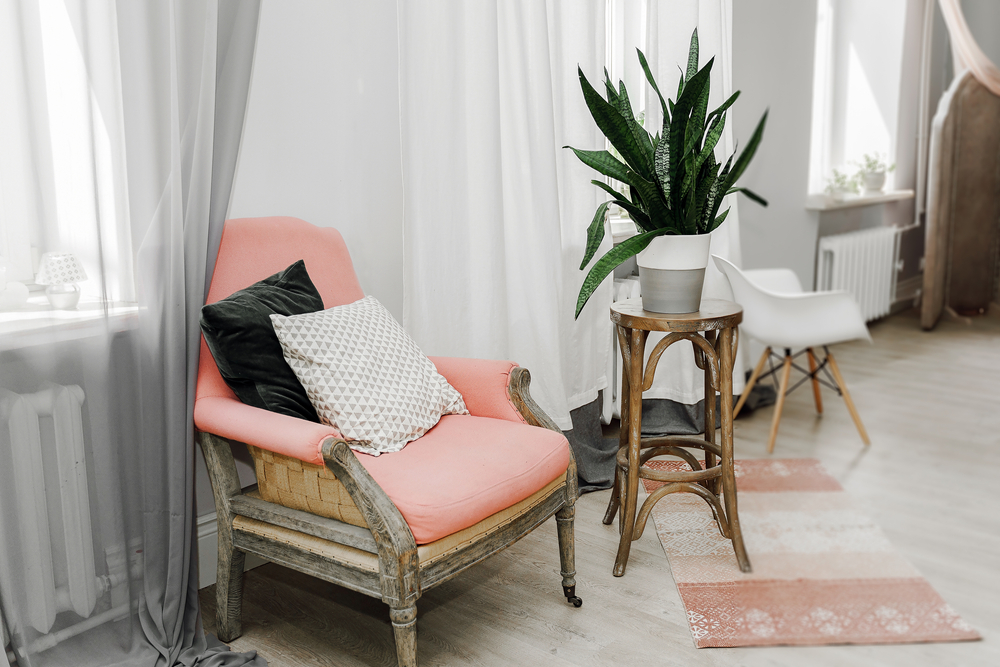 A rustic, cute option
Sometimes you want a plant stand that stands out (pun intended). This rattan bicycle stand is an adorable conversation piece. The rattan design gives it a rustic feel, and you have the option of three different sizes, so you can find the perfect fit for you.
A charming, rattan plant stand
If you love rattan but the bicycle isn't for you, you might love this eco-friendly, 12.75-inch tall rattan stand. The curvy legs are unique and are sure to hold up even under hefty plants.
A sleek, bronze plant stand
This bowl-shaped plant stand is ideal for those who like to switch things up. The design lends itself to larger plants but can also be styled to accommodate smaller plants. It comes in a single stand design or a three-tiered option and in gold or black finishes.
Remember that style isn't everything. While you want a plant stand to reflect your personal taste, you also need it to perform. It should be stable and durable first; you can then pick which color, style, or design you prefer.
Editors' Recommendations