Gardening in cold climates comes with a few challenges, but plant selection is not one of them. There are lots of plants that grow in cold climates, including fruits and veggies, annual flowers, perennials, trees, and shrubs. But what plants grow in cold weather? If you are constantly asking this question, we have some suggestions. However, don't just take our word for it. It's important to know your hardiness zone and read plant labels to see where they can grow. Choose plants that are adapted to grow where you garden.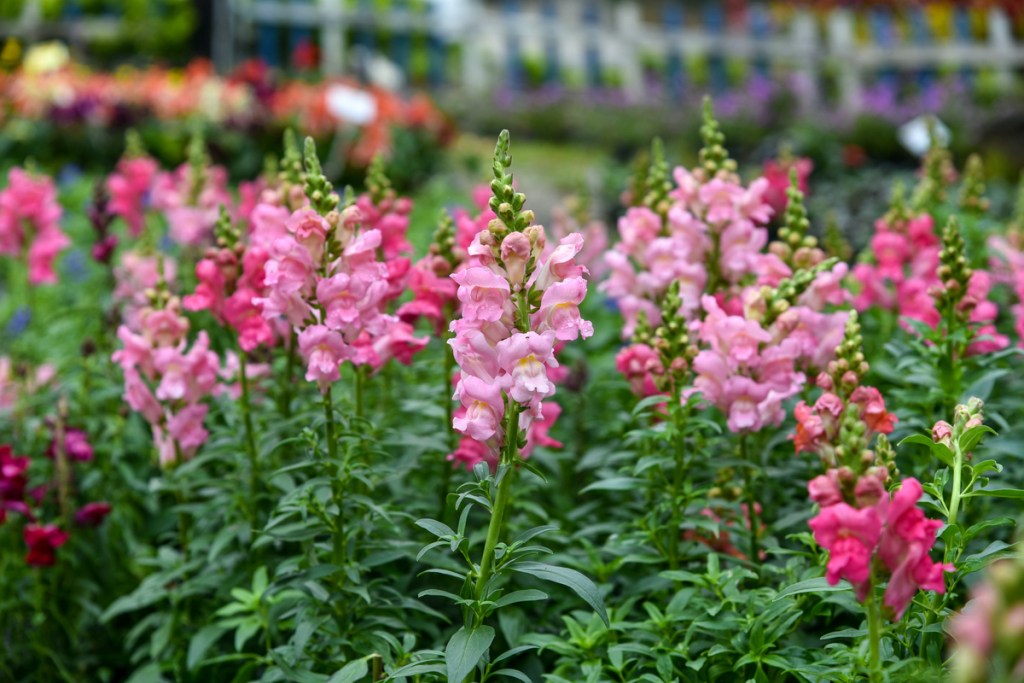 These cold climate annuals burst with color
Annual flowers live for one growing season and bloom from start to finish. Because they must be replaced each year, it's best to use them strategically in small but high-visibility locations where you want constant color. They grow easily in containers or in the ground.
You'll find a good selection of annual seedlings at planting time, available in multi-packs at your local garden center. Or start them from seed in small containers indoors a few weeks before the growing season. These plants grow throughout the winter in southern gardens and landscapes. In the colder areas plant them for the main growing season.
Pansies bloom in almost every color and grow in a mounding form. Dianthus grow wide and stay low to the ground, with flowers in shades of white, pink, and red. Snapdragons send up spikes of yellow, orange, red, pink, purple, and white flowers. Calenduala are reminiscent of daisies, mostly in shades of yellow, orange, and white.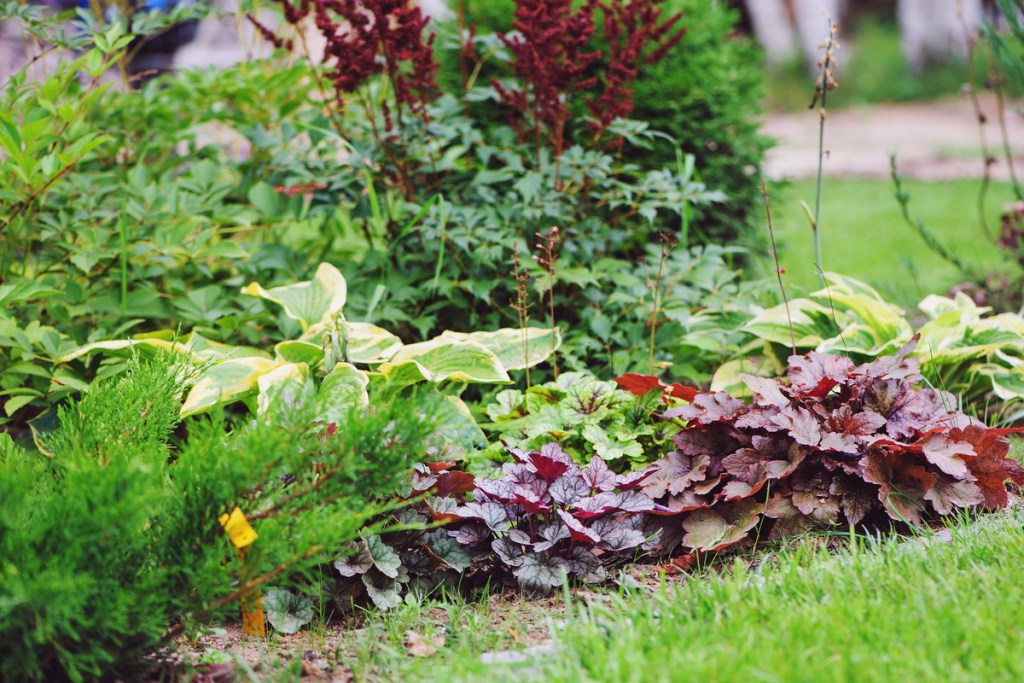 Lots of perennials love cold climates
Perennials are herbaceous plants that live for many seasons. They bloom in spring, summer, or fall. Then the tops die back and the root remains dormant through winter before sprouting again the next spring. Most perennials need to be divided every three to five years to remain vigorous. The divisions are one way to gain more plants in your landscape or they make excellent trading pieces among gardening friends.
Perennials have a shorter bloom cycle than annuals. Most bloom for only a few weeks at a particular part of the growing season each year. By planting several different species that have different bloom times, you can create a landscape that is constantly changing throughout the year. These are some of the most popular and easiest to grow perennials.
Hostas and heucheras grace shady gardens with attractive foliage and short-lived flower spikes in mid-summer. Daylilies prefer sunshine. They feature coarse grass-like foliage and produce large flowers in dozens of colors in early summer. In spring, Siberian iris send up white, purple, or blue bloom spikes above their long, narrow, upright leaves. Creeping phlox also blooms in spring, as it forms a carpet of white, pink, lavender, or rose across banks and rocky slopes.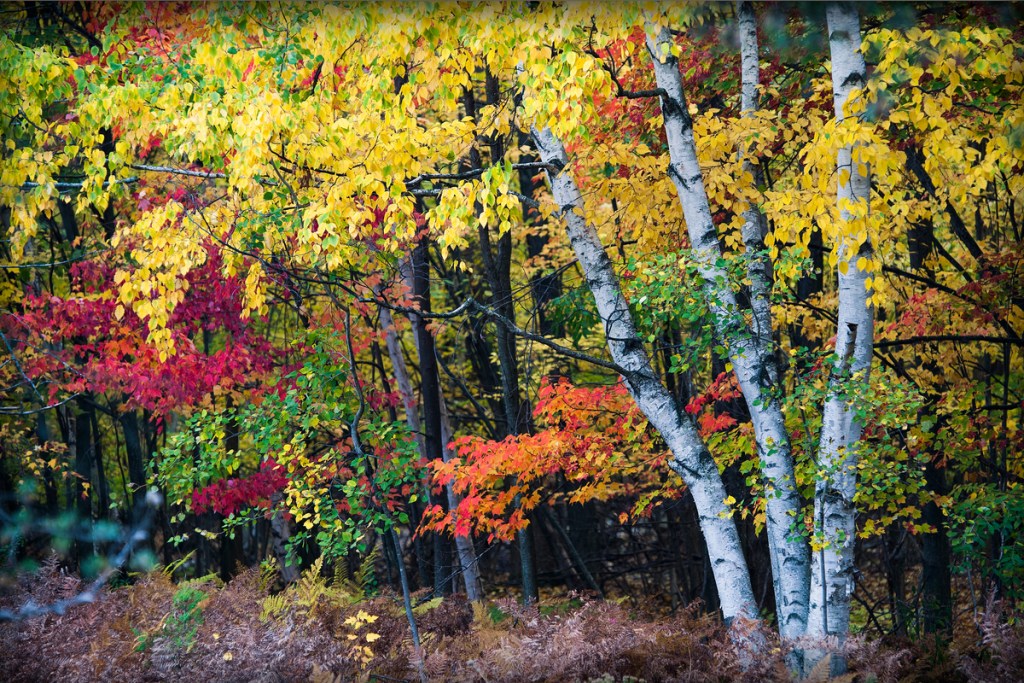 Lots of beautiful trees and shrubs can stand the cold
Trees and shrubs form the structural elements of a garden. If your garden were a room, these would be the furniture. Use them to cast shade, create privacy, and generally make the garden more interesting year-round. Incorporate both evergreen and deciduous trees and shrubs for a more dynamic appearance.
Blooming trees and shrubs brighten the landscape with flowers and fragrance. As with other flowers, each species has its own bloom season. By planting several flowering tree species, you extend the overall bloom season in your landscape.
Most flowering shrubs put on their show between late winter and late spring. Witch hazel is one of the first, with its fragrant yellow or orange thread-like flowers. Pussy willow's fuzzy white cat-paw blooms are an excellent source of nectar and pollen for restless bees early in the year. Fragrant lilac flowers appear in mid-spring. Evergreen rhododendrons wait until near summer before they finally reveal their large clusters of trumpet-shaped flowers.
Shade and evergreen trees and shrubs give structure and shape to the garden space. Shade trees make the outdoor space more liveable in the hot summer and can decrease home energy consumption. Some broadleaf and needle-leaf evergreens are used as living screens that create privacy. They also offer fall foliage color, interesting bark texture, ornamental cones, or habitat to support birds and other backyard wildlife.
Birch and maple are icons of the Northwoods. Birch's smooth, exfoliating bark adds ornamental appeal throughout the year. Maple offers structure, shade, and unsurpassed fall color. Evergreen conifers like spruce and fir also provide structure and a sense of permanence, plus they give winter birds a place to shelter.
Edibles grow in cold areas, too
Vegetable gardeners in cool climates enjoy a great diversity of crops. Greens of all kinds, root vegetables, and even some cultivars of traditionally southern crops perform well when daytime temperatures are mild and nights are cool. Fruits and herbs provide even more edible gardening opportunities. For best results, select cultivars that have proven successful in your area.
Cold weather vegetable gardeners often use season-extending techniques to grow things that they otherwise couldn't. Black plastic mulch can help to warm the soil early in the growing season. Clear plastic row covers or frost blankets protect against frost in the early fall.
The cabbage family includes some of the most cold tolerant vegetables. If well established they can withstand heavy frosts and some freezing temperatures. Root vegetables can stay in the ground through late fall. Pile leaves over the crop to keep the ground from freezing around them so you can harvest all winter.
Gardening in cool regions poses a unique set of challenges, but many plants adapt to cold climates rather well. Whether you garden near the U.S./Canada border, or if you're looking for winter garden plants for the South, there are plenty of great options. Be sure to look up your USDA hardiness zone and choose plants accordingly.
https://garden.org/nga/zipzone/ [link to USDA hardiness zone finder tool]
Editors' Recommendations