As summer harvest begins to slow down, you might notice some of your fall root vegetables are almost ready for harvest. For many gardeners, the harvest season is both exciting and daunting. It's exciting to see all that hard work pay off and finally get to enjoy the veggies of your labors. However, often many plants will be ready to harvest simultaneously, which can feel overwhelming. Spending all day in the garden pulling up root veggies is a highlight to your gardening career, but then you go into the kitchen and see a mountain of food that needs to be eaten. In addition to that, you probably still have more left to harvest.
So what do you do with all of these root veggies? How do you handle the harvest? How do you reduce the number of veggies that go to waste or rot before you get around to eating them? We think the best thing you can do to overcome harvest overwhelm is to prepare ahead of time. Educate yourself on all the ways a veggie can be used, prepare recipes you want to try, invest in cans and jars for preserving, and ask around to see who would be interested in taking some extra harvest off your hands. The more prepared you are before those veggies start ripening, the better off you'll be once they take over your kitchen.
Roast your root veggies
Roasting root vegetables is probably the most popular way to enjoy these healthy crops. It's easy and lends to the most authentic flavor the plant has to offer. We recommend dicing the veggies into small cubes, tossing in olive oil and salt and pepper, then adding any fresh or dried herbs you like. Our favorites are thyme and rosemary. These can be eaten as a snack, on top of a fall-inspired salad, or as a side with a deliciously slow-cooked chuck roast.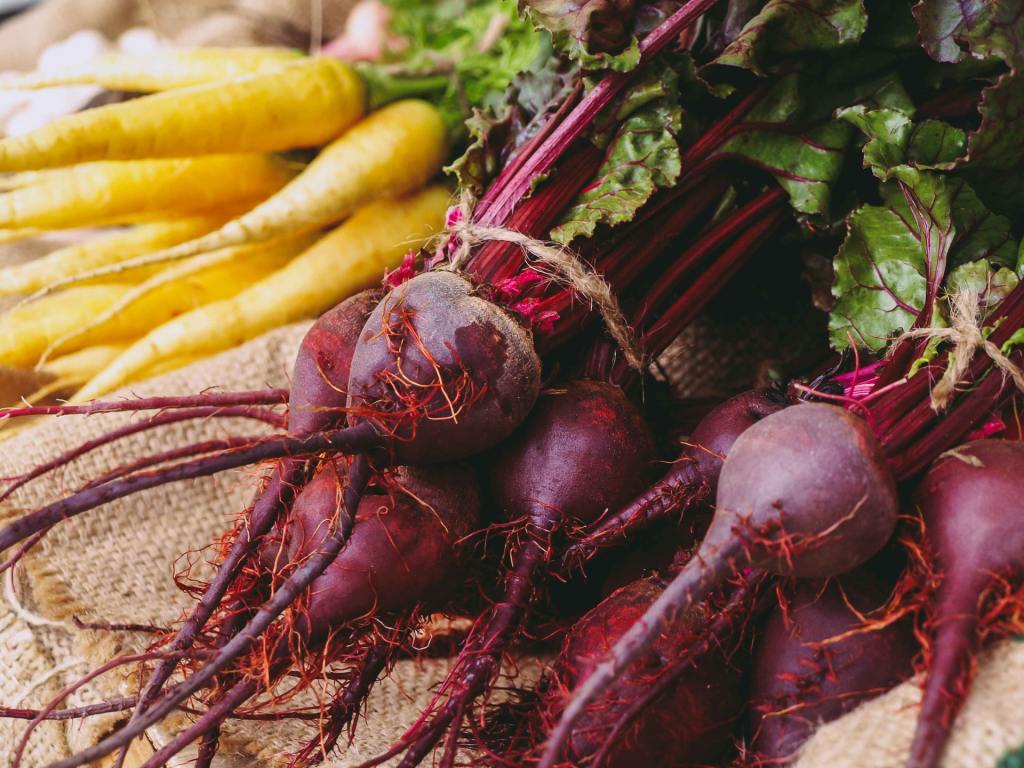 Mash some root veggies
Mashed potatoes are an obvious choice when deciding what to do with your potato harvest, but those aren't the only root veggies that are delicious when mashed. You can also mash sweet potatoes, carrots, parsnips, turnips, and more. These are all tremendous mashed and eaten on their own, or you could use a various mixture of them and create a root veggie mash to accompany your steak.
Grill those root veggies
Pulling out the grill isn't just for summer BBQs! There are plenty of ways you can fire up the grill for winter meals as well, as long as there isn't too much snow on the ground and you can handle the cooler temps. If you've never grilled your veggies before, you might want to try this grilled carrot with avocado and mint recipe. It's a great side or even just a snack.
Slow cook root veggies
If you love throwing a bunch of stuff in the crockpot and walking away, you'll love this recipe for slow-cooked, glazed root vegetables. Don't worry too much about what to serve for dinner when you can throw a handful of your fall harvest in with some stock, herbs, and spices and come home to a house that smells amazing! Serve with a fillet of fish or a pork chop.
Make fries with root veggies
Don't listen to what they say; burgers aren't just for summer! However, you might want to try a new way to make fries. Baked sweet potato fries are a delicious way to change up the typical burger and fries. But you don't have to eat these with a burger. They also make a great snack for after school or as a replacement for chips in a lovely dish of fish and chips.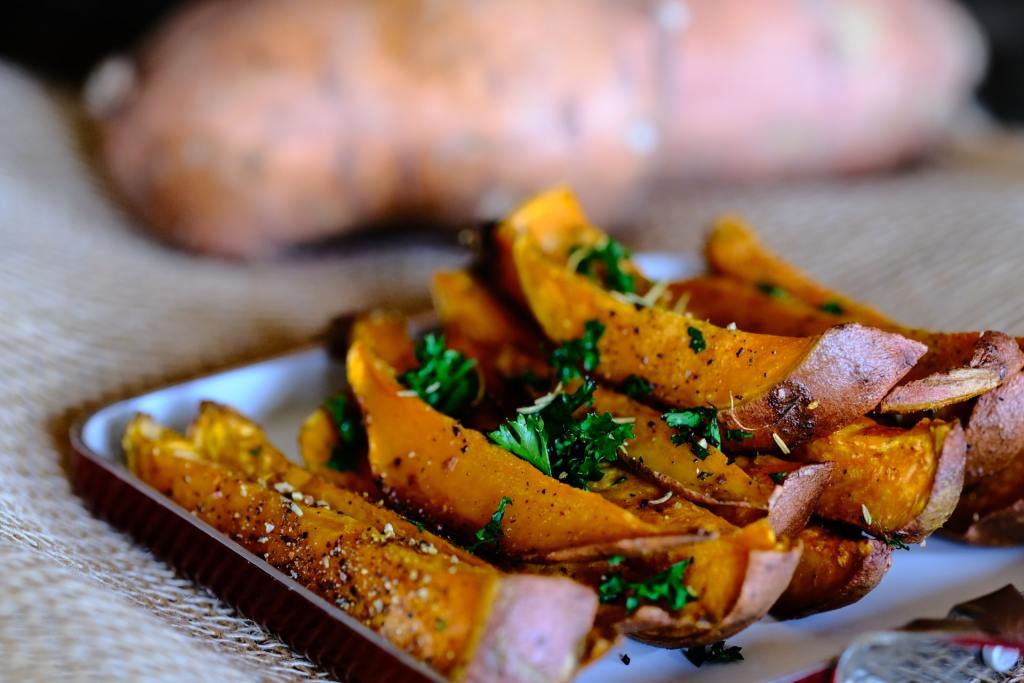 Bake chips out of root veggies
We all know how bad chips are for our health, but what if you could have your afternoon snack fix, make it healthy, and use up some fall harvest root veggies? It sounds like a win-win-win-win! So try out these fantastic oven-baked beet chips, and your gut will thank you later. You can eat them on their own, with a hot sandwich, or dipped in some hummus.
Fry some hashbrowns with root veggies
Cereal or yogurt just doesn't cut it for breakfast when those chilly mornings roll around. So instead, try making your own hashbrowns with potatoes, beets, or even carrots. Fry up an egg with these hashbrowns, and you're sure to look forward to breakfast again.
Bake gratin out of root veggies
It's probably safe to say that we all try to make good decisions regarding our health and the type of foods we put into our bodies. While that's an amazing thing and something we encourage, there are times to indulge in food that isn't good for your arteries but good for your soul. That's what these creamy and cheesy au gratin potatoes are. The ultimate comfort food with cheese and potatoes; you can't go wrong.
Blend some soups with root veggies
Soups are one of the best ways you can use up a lot of produce in one dish. This Thai ginger carrot soup calls for three cups of carrots! Not only will you use up some produce, but you'll also have an amazing soup to accompany a sandwich or wrap at lunchtime. It's also a beautiful orange color!
Before the crazy harvest time overcomes you, take the time to prepare some ideas of how you'll make the most of it. While us gardeners love the act of gardening, let's not forget that all our efforts are for a big and delicious harvest at the end of the season.
Editors' Recommendations