When it comes to decorating an office with plants, it can sometimes get a little tricky. Often home offices are in dark corners or rooms of the house, which can make it challenging to find pretty plants to bring in some life and beauty to the space. With these seven low-maintenance succulent plants, you can fill your workspace with greenery that need low light and low effort. It's a win-win-win!
Christmas Cactus
This popular plant is famous for being given out as gifts around Christmas time, and that's because the low light of winter is what encourages this unique plant to flower. They prefer low light and can even survive in cooler temperatures. So if your office is in the basement, where it's cooler and darker, this might be the ideal plant for you. They need infrequent watering and well-draining soil to avoid root rot. Their foliage is flat and grows in two-inch segments, which can easily be propagated, and pretty, little pink flowers grow at the end of these segments.
Little Warty
These little succulents have tongue-shaped leaves that come in a wide range of green shades and often have delicate white markings on them. They look similar to an aloe plant but require less light and fewer waterings. When you do water this plant, be sure that it's a deep watering. Allow the water to run through the pot until water leaks out of the drainage hole. Little Warty loves low light and only gets about five inches tall. They're also non-toxic to pets, so they're ideal for home offices that might get furry visitors.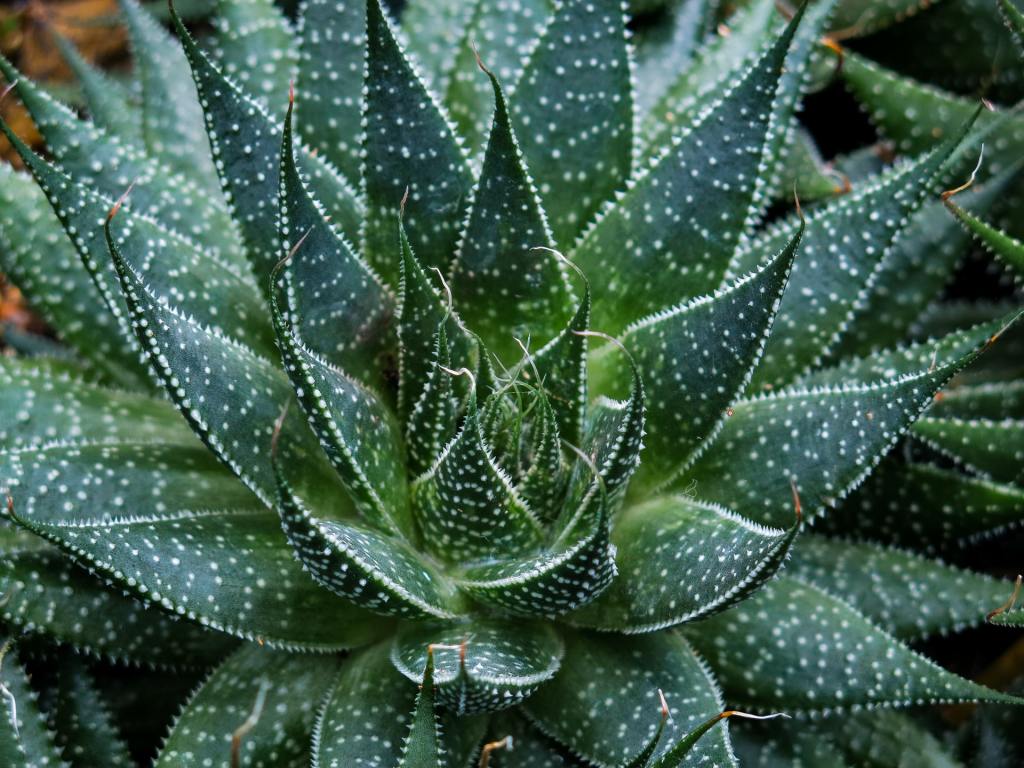 Lace Aloe
You've probably seen fake versions of this plant in large department stores. They're rose-shaped with leaves that look like they have white teeth on a dark green background. When they reach their full maturity, they can get 12 inches in height. Don't worry about neglecting this plant because they can survive without bright light for long periods and prefer infrequent watering. However, they thrive on bright indirect light and can tolerate the dry air of many office environments.
Mona Lisa
You'll stop and gasp when you see this succulent at the garden center. They're often referred to as hens and chicks, and they have pink and green rose-shaped buds with a light white webbing over the "buds." Their contrasting colors and Sci-Fi-esque webbing gives them a striking look that will be fantastic for your home office, especially if you have a pink and rose gold color theme. They can survive well in low light, but they also do well in full sun, which makes them able to adapt to almost any situation. Since they're so stunning and we're sure your friends will want some, we're happy to tell you they're easy to propagate!
Sweetheart Plant
This plant is best known for being stuck into the soil to look like a little green heart growing out of the earth. And while it's adorable this way, they won't grow any bigger. Sweetheart plants are tailing plants ideal for hanging pots. Their thick, dark green, heart-shaped leaves are lovely and can grow to 2.5-inches, and they do well in low lighting. They need well-draining soil, infrequent watering, and they don't mind being root-bound either, so you don't have to worry about potting them up too often. You can also propagate them easily!
Snake Plant
There are many varieties of snake plants that could suit almost any style. Their tall leaves stand straight up and can grow up to three feet in length and two inches wide. Its ability to grow even in low light makes this plant an excellent option for the often dark areas of a home office. However, if it's available, they prefer partial sun and well-draining soil.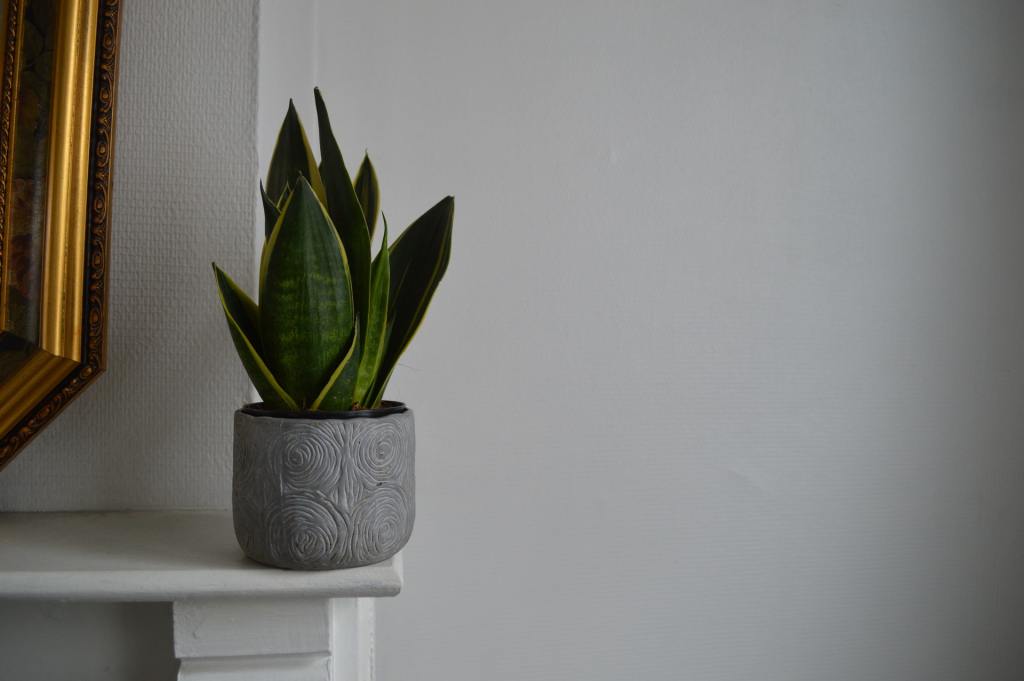 Hobbit Jade
Hobbit Jade can thrive in almost any lighting condition. They have light green, tube-shaped leaves with red tips and can reach three feet in height. Known as symbols of good luck, they might be just the plant you need for your home office. In addition to as much sun as they can get, they need well-draining soil, infrequent watering, and can easily be propagated.
While we recommend adding all of these lovely succulents to your home office plant collection, you can at least add one and increase the aesthetic of your space. When you love the look and feel of a room, you can be more focused and productive. Be sure to remind anyone who questions you buying more plants that it's for your productivity!
Editors' Recommendations