You're dreaming of a pool — all that wonderful water and fun — and a place for your guests to relax. Pools are complex and can be challenging to build, but your solution could be an above-ground option. Let's take a look at what goes into building an above-ground pool and whether this addition is right for your outdoor space. Here's what you need to know.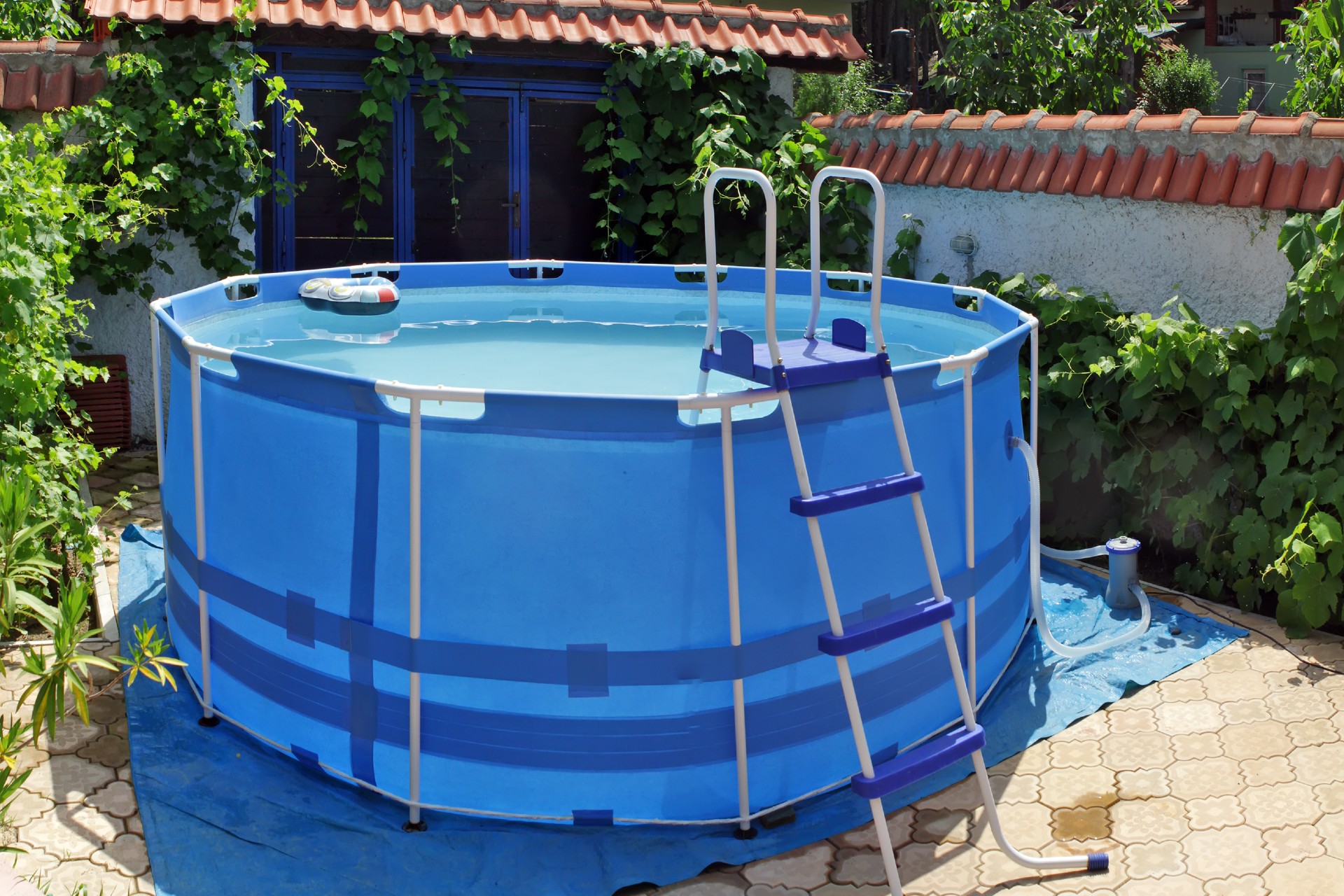 In-ground pools may be the outdoor idea, but they're much more expensive and take longer to install. Repairs for an in-ground pool can be more extensive, as well, running into the thousands of dollars if you have an issue.
An above-ground pool is faster to install and makes repairs much simpler because you're able to access the pool more easily when it's not in-ground. Plus, the materials aren't as expensive, and the installation is more straightforward.
Can I install an above-ground pool myself?
The short answer is yes! Many above-ground pools are designed to do just that. They provide all the materials you need to build and situate the pool, and they work whether you use a simple ladder or build a deck around them.
You'll need to consider:
Your pool size — Above-ground pools come in a variety of sizes. Choosing the size will depend on your commitment to provide upkeep and the space you have.
Permits and zoning restrictions — Neighborhoods will most likely require a permit for pools over a certain size and have restrictions for where to place them.
Pool materials and framing — Above-ground pools have rigid sides or metal framing with soft sides. Your choice will be based on budget, size, and permit restrictions.
Terrain — You'll need a flat surface to place your pool or you'll need to spend more time and money creating one.
Once you've made your decision, chosen your location, and gotten the required permits, you can begin your installation.
Is it possible to build your own pool?
If the above-ground pool kits aren't for you, there are other options. You can choose large canisters or cisterns to install instead of a traditional above-ground pool. Shipping containers and even dumpsters could all transform into a place to create some pool magic.
Natural pools comprised of liners, stone, and gravel are also possible. These natural pools use landscape tools, including aquatic plants to help ensure that your pool environment is clean and swimmable.
How much does it cost to build your above-ground pool?
The price range for an above-ground pool can cost as little as under $1,000 to several thousand dollars depending on your materials and preparations. If you already have the container and a level piece of ground, it may not be a huge budget requirement. If you're using materials you must purchase and need to prep the space, this can add to your cost. If you don't have the right outlet on your home, an electrician fee is also part of the installation cost.
Luckily, there are ways to make your own above-ground pool without breaking the bank, but you may have to get creative about your materials and be flexible in your placement. Do your research and consider all your options first.
What is the best material to put under an above-ground pool?
Above-ground pools require a base material to prolong the life of the pool and ensure safe installation. There are a few options you can choose:
Mason sand — This sand can be tamped down to create a hard, solid layer that prevents the pool from shifting or sagging. It's easy to obtain and simple to lay.
Stone dust — Stone dust is another tough layer that prevents a pool from shifting or sagging, but it will require an underlayment to prevent small stone pieces from wearing away the pool floor over time.
Armor Guard or rolled foam are the two most common choices for underlayment whether you choose mason sand or stone dust. These additions will make the bottom more comfortable for your feet and help prevent injury if you hit the bottom a little too hard.
You'll need literally tons of material to put under an above-ground pool, so this is a task for a truck. For example, a 12-foot-round pool will need one ton of either material to provide a suitable flooring to keep your pool safe over time.
You'll also need a base material to help protect the bottom of your pool. Once the pool is on top of the mason sand or stone dust, use landscaping rocks to help deter moisture and create a rust-resistant layer that helps the exterior dry quickly.
Finishing your above-ground pool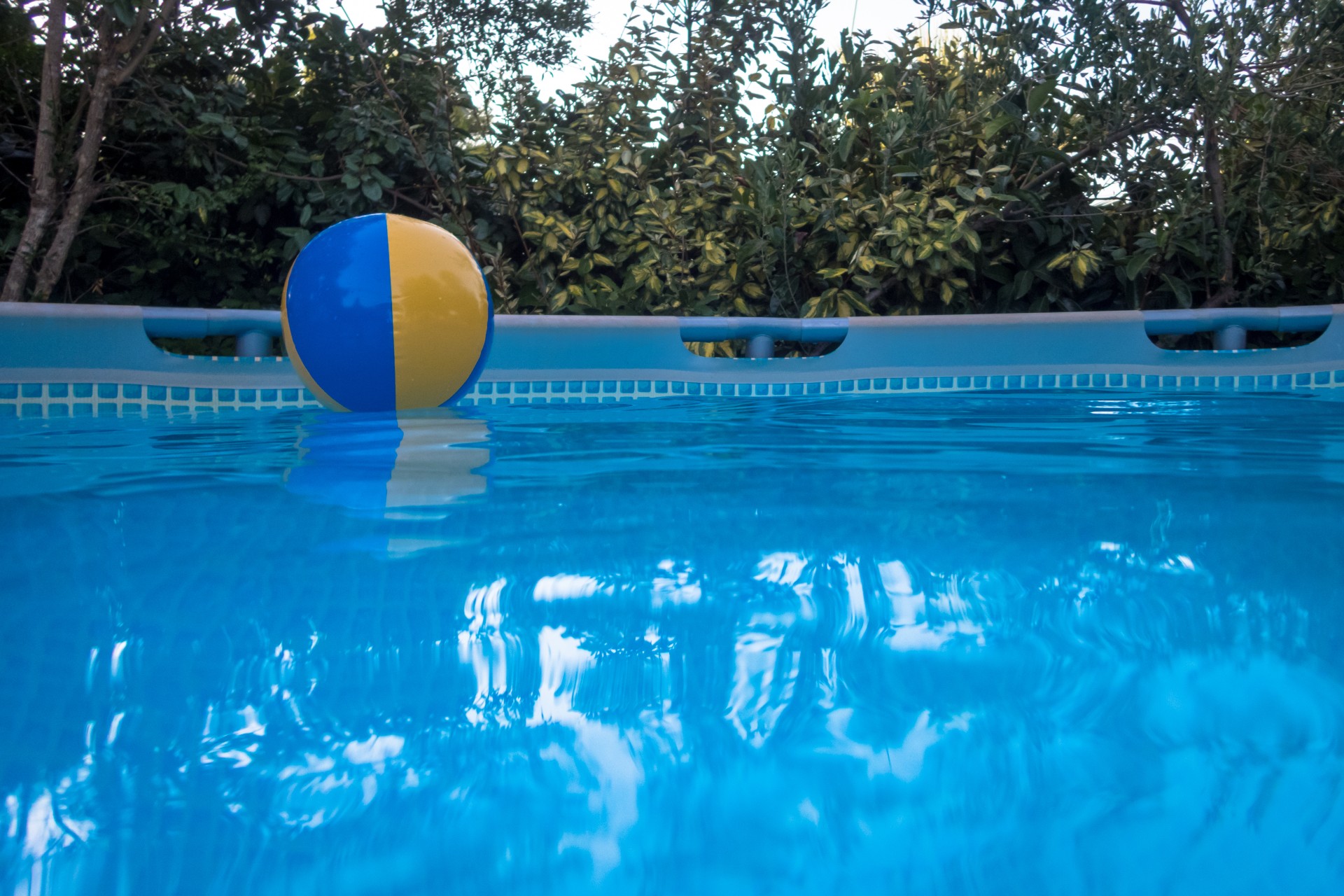 Deciding to build an above-ground pool yourself isn't tough. Once you've done your research and gotten the correct materials, you'll follow the instructions to create a safe and fun place for your family and guests to gather all summer long.
Take the time to level your pool and create a moisture barrier so that you can enjoy your pool as long as possible. Do your research and you'll have a DIY above-ground swimming pool you can enjoy year after year.
Editors' Recommendations