Fencing is a staple of a good backyard, but unfortunately, it can be expensive. Add in the fact that even avid DIYer's should avoid putting one up, and it's hard to get around the high cost of fencing. However, there are a few ways you can reduce the extensive investment of fencing and specific materials to avoid if you're on a tight budget.
Below, we'll go through each step you should take to ensure you know exactly what you're getting, where it's going, how much it will cost, and if it's legal to do so. It's crucial for a big project like fencing to have everything sorted out before you start digging, so let's dive in.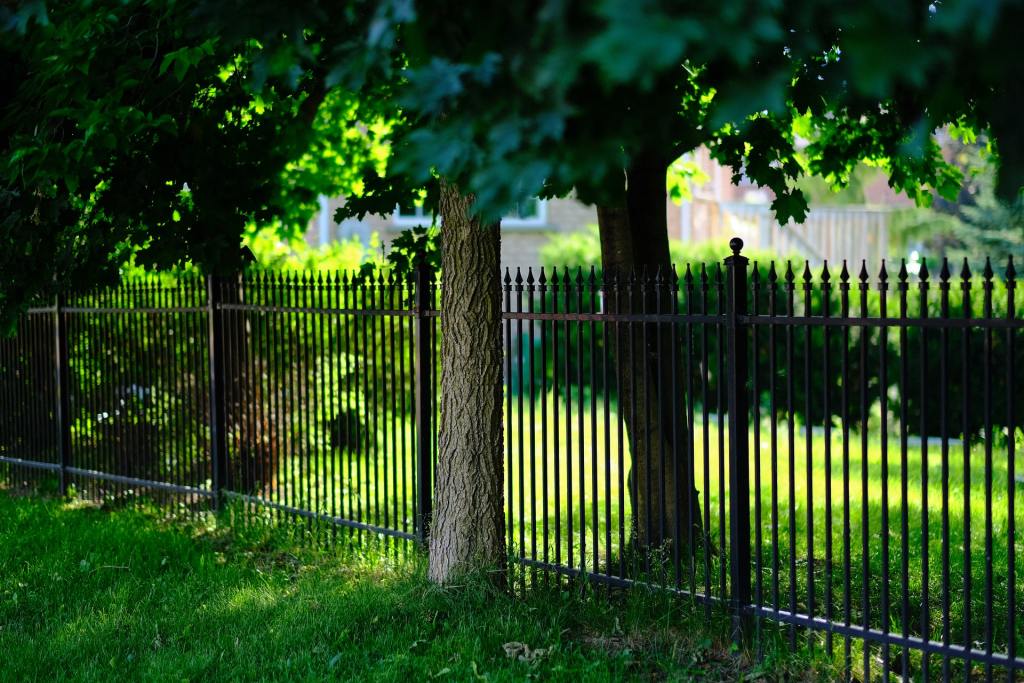 Planning
As with most home projects, it's best to start with planning. Extensive thought and consideration should go into each aspect of building a fence before you hire, purchase, or dig anything.
First, start with where you'd like the fencing to go. Then, take a walk around your yard and bring along anyone else who might want to participate in the decision-making process. You might even find it helpful to draw up a simple sketch of the area and get a good idea of how the yard will look fenced in. For example, do you want just the backyard fenced, or do you also wish to fence the front in? Are you hoping for a privacy fence, or will a simple chain link do the job?
Which brings us to the second consideration: What purpose will this fence serve? Figuring out what the fence needs to accomplish will help you decide what you need. A privacy fence is a very specific fence; a fence to keep in the dog doesn't need to be too fancy, but a fence to enhance curb appeal will need to look prettier and doesn't always need to keep something in.
Legal stuff
Any time you're building new permanent structures on your property, you'll need to make sure you can legally do it. Sometimes HOAs have particular guidelines to follow and may not approve any fencing at all. Other times, it could be an issue with property lines. If you aren't sure where your property line ends, that could lead to some ugly disagreements with neighbors and might end with you having to take the fence back down. To avoid any of these costly disasters, do your research and maybe even enlist the help of an expert.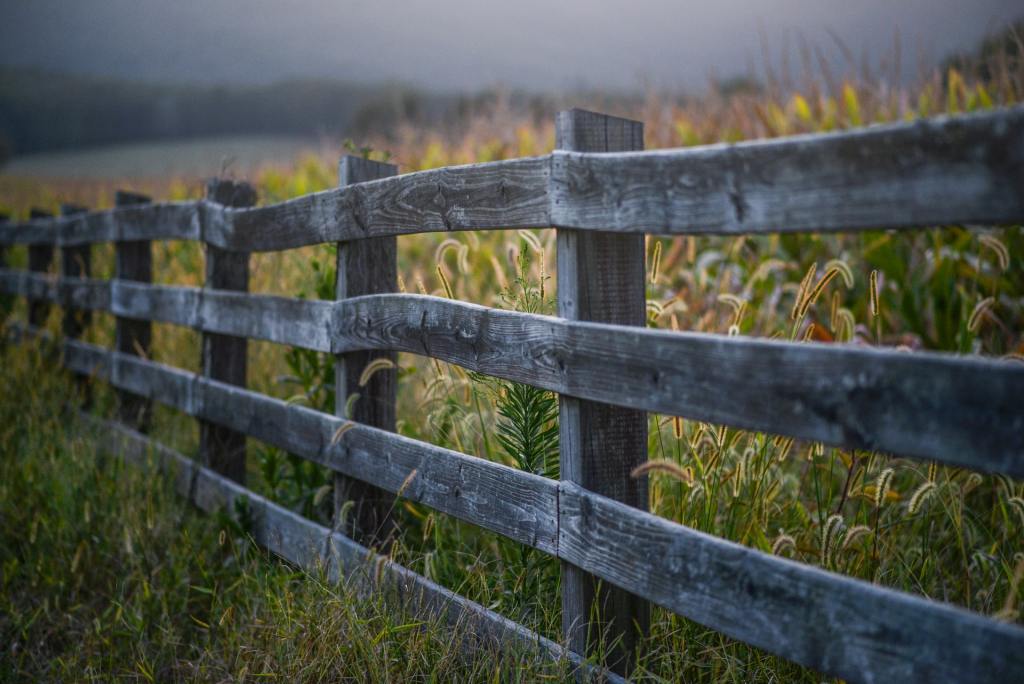 Materials
Honestly, fencing can be made with almost anything, including metal, wood, plastic, stone, bricks, or recycled materials. Which material is suitable for you will depend on all the research you've already done thus far. Where it's going, what purpose it's serving, and what you can legally use will narrow down your choices. Additionally, it'll give you a better idea of what it will look like and present a more precise potential budget.
If you're trying to stick with a more affordable option, here are some fencing materials you might want to look into:
Pallet fencing
Split rail
Chain link
Vinyl fencing
Recycled materials
For a more upscale look, you might want to consider looking at some of these options:
Wrought iron
Split rail and mesh
Concrete
Picket
Dog ear
Stone
Brick
Labor
Although you might have experience with DIY, fencing is one project even experienced DIYers suggest handing over to the professionals. Building a fence is hard work, time consuming, and requires experience to do it right. You don't want to spend all that money and time on a fence to have it fall apart after a year. Unfortunately, labor is probably the most expensive part of a fence project. Take the time to do your research, interview contractors, and choose someone you can trust.
Having a fence can be a life-changing project, whether it's to hold in a dog, keep out deer, or improve the curb appeal of your home. Just be sure to spend the time necessary beforehand to figure every detail out before trying to purchase anything, hire anyone, or dig any holes. Fencing can be a big mess if done wrong, but with these steps, you'll be on your way to success.
Editors' Recommendations