Outdoor entertaining is becoming more and more popular as designers become increasingly creative with patio furniture. There is no better way to host a fun party, barbecue, or other get-together than with some comfy furniture for your guests to enjoy. Check out some of the best furniture options for your patio, along with other tips and tricks about picking out the perfect additions for your outdoor oasis.
How do I choose the best outdoor furniture?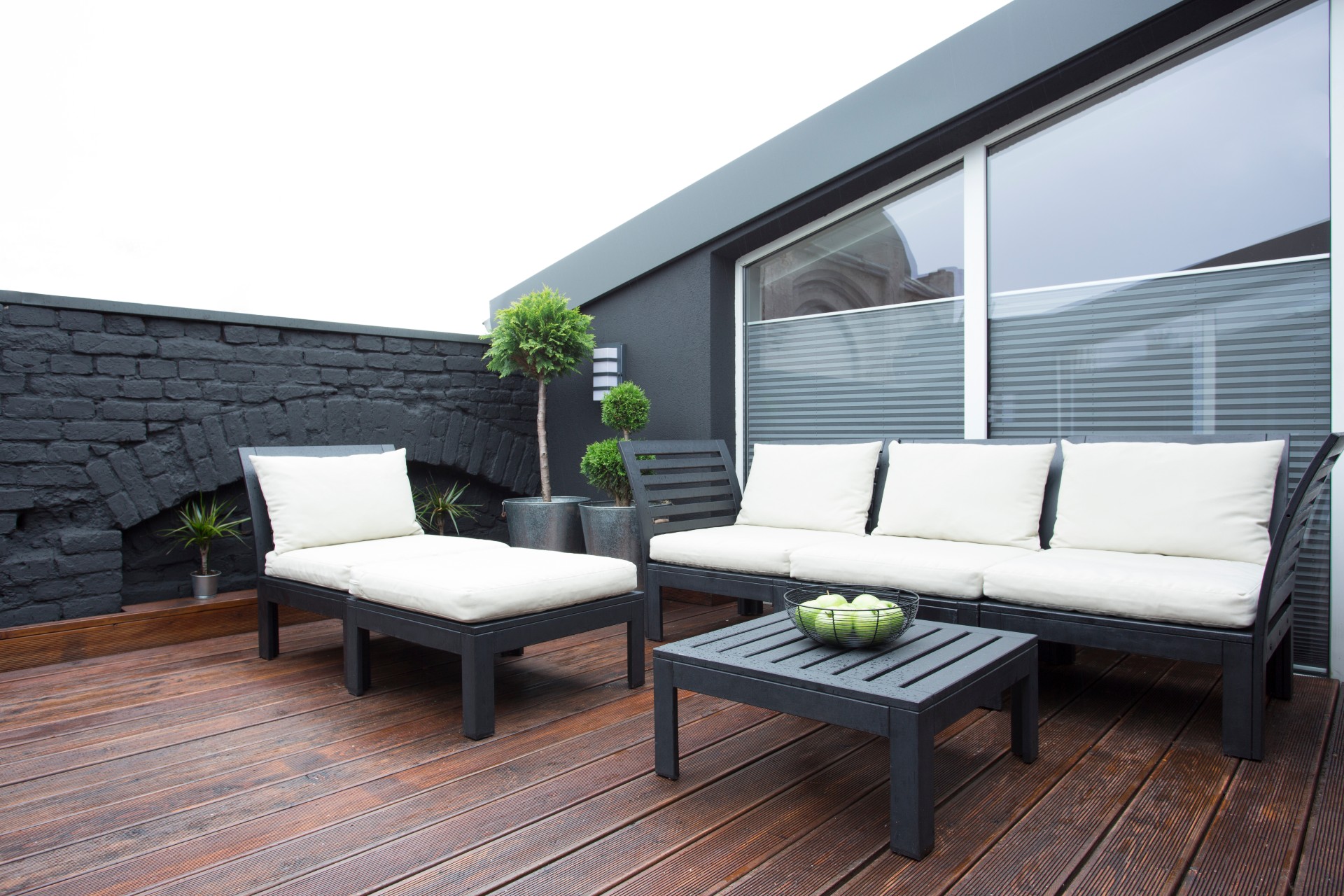 There are a lot of factors to consider when you are choosing patio furniture, including your personal style, the main uses of the patio, and the climate you live in. Here are some questions to consider to help you get started:
What type of style do you like? Industrial, modern, rustic, nautical, etc.?
How will your patio space be used most? Parties, dinner parties, relaxation?
What is the weather/climate where you live?
The answers to these questions will help you narrow down what styles, furniture pieces, and materials will work best for your outdoor space. If you plan on having a lot of dinner parties outside, then a long table with plenty of seating is ideal. For relaxation, you may want to focus on getting some super comfy couches and chairs. If you live in a place where it constantly rains, consider furniture without cushions that can easily be wiped down and dried.
Some other tips that will help you select the best patio furniture include:
Try out the furniture before buying it
Read reviews and ratings of certain pieces of furniture
Measure out the dimensions of your patio space to ensure the perfect fit
Look for easy-care furniture
Invest in high-quality furniture
What type of outdoor furniture is the most durable?
Certain materials are built to withstand harsh weather, wear and tear, and other factors. These types of materials are best for outdoor furniture. If you live in places that can experience harsh weather or excessive humidity, it's best to look for furniture made from:
Aluminum
Wrought iron
Woven wicker
Stainless steel
Treated wood
When is the best time to buy patio furniture?
There is usually a pricing trend that occurs with seasonal products, so it is less expensive to wait and purchase your furniture then. Since patio furniture is typically used in spring and summer, it usually goes on sale at the end of the prime outdoor season.
That means the best time to buy is around early August and into late October. You can find a lot of great sales online and in stores, so compare prices to make sure you get the best deal.
What is the best color for patio furniture?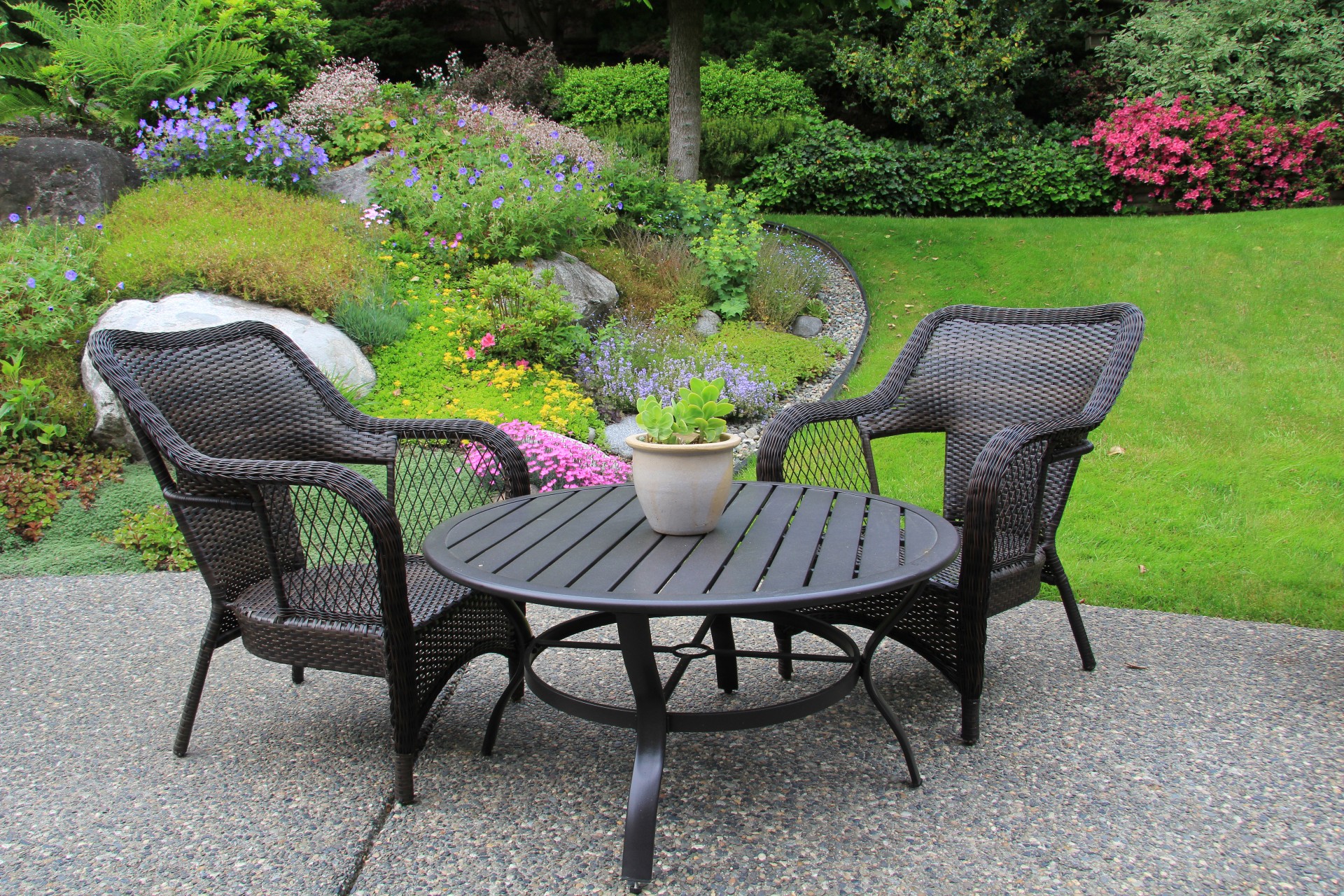 Although you should always buy furniture that suits your personal style, certain colors are better at standing up to wear and tear. Some of these colors include:
Black
Brown
Gray
Dark blue
Silver
Beyond their ability to resist the hustle and bustle that surrounds outdoor living, these colors also have a lot of other great benefits. These colors are generally neutral, allowing you to add pops of color through cushions, table arrangements, plants, rugs, and other accessories. Additionally, these colors go with each other, so you can buy different pieces and they will still complement each other once you put them all together.
These are, of course, just suggestions for your outdoor furniture. When it comes to styling any space in your home, the only opinion that matters is yours. Choose colors that make you happy and excited to use the space you're decorating. Whether you want bright furniture or monotone furniture, find what you love.
Adding both fun and functional pieces of furniture to your patio will make it more practical, versatile, and comfortable. You can enjoy hosting outdoor parties or just use the furniture as a little outdoor getaway for yourself. It can be helpful to utilize some of these tips and tricks when it comes to picking out the perfect furniture for your patio. Remember to keep your style in mind without compromising quality, color, and overall functionality.
Editors' Recommendations