Once spring arrives, most (if not all) of us would much rather be outside tending to our garden plots, our trellises, our deck boxes, anything that gets us out of the office and into nature. Unfortunately, it's just not possible some days, whether due to work, weather, or other obligations. That's where gardening TV comes in. Garden show streaming is widely popular in the gardening community, scratching that nature-loving itch on days where you just can't make it outside.
Grow, Cook, Eat
Grow, Cook, Eat only ran for three years—but that means there are three seasons you can binge when you're stuck inside! There's a lot of good information from episode to episode, ranging from how to grow broad beans and set up beer traps to learning what happens to veggie peelings and grass clippings that get thrown into brown bins.
This series focuses largely on how to grow and cook your own food, be it vegetables or fruits, small gardens or containers. Each episode showcases a different vegetable, so you'll have a lot to learn about sowing seeds, harvesting food, and prepping it all for consumption.
Watch now on IMDb TV (via Amazon).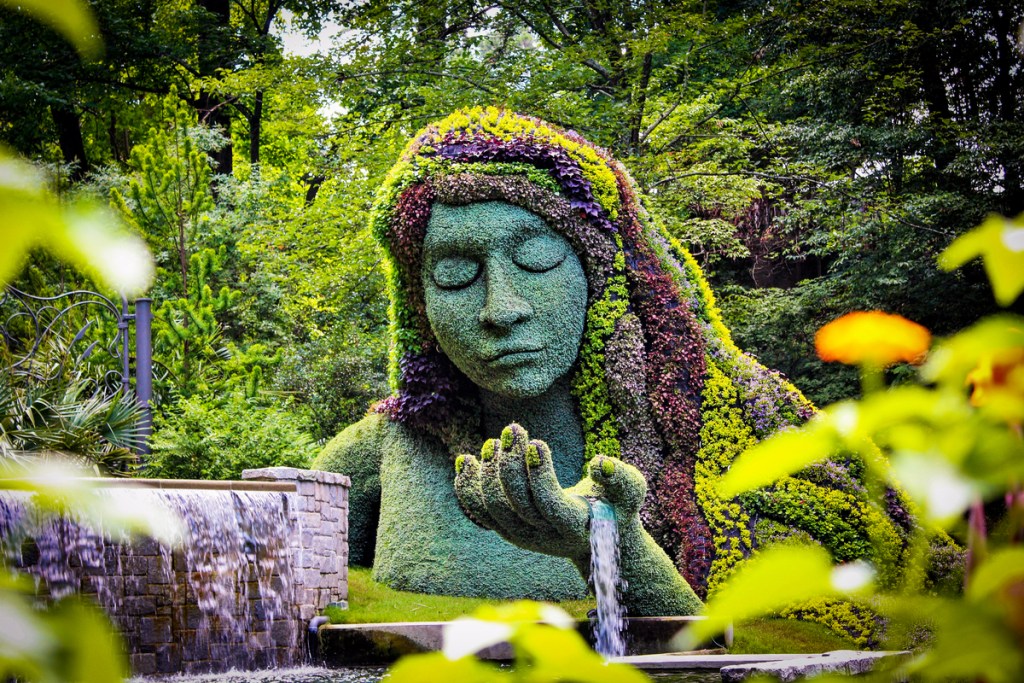 The Big Flower Fight
The Big Flower Fight was released in May 2020 at a time where many people needed something, anything, to keep their minds off of what was going on outdoors. What better way to spend your time inside than watching ten pairs of florists and garden designers face off to build the biggest garden sculpture they possibly can?
As of right now, there's only one season with no projected date for a second one; however, it's possible that current events have halted the filming and production schedules, so we may see a release of season two sometime in the coming year! For now, indulge a little in the initial competition, rooting for your favorite team, your favorite sculpture, and wishing you could have something that magnificent in your home garden. (Maybe you can.)
Watch now on Netflix.
Ground Force
Ground Force is a British gardening TV series where you'll get to watch professional landscapers transform a garden in just two days! The transformations and creations usually come as a surprise to one of the gardeners and are planned by another person (which means not only do you get to watch amazing landscaping transformations, but you get to experience pure joy and excitement for the person being surprised).
This show focuses on the idea that your home garden should be something beautiful while recognizing that sometimes, life just gets in the way. The landscaping team at Ground Force helps get these gardens back on their feet.
Watch now on Amazon Prime.
Big Dreams, Small Spaces
In Big Dreams, Small Spaces, we follow along with Monty Don as he helps amateur gardeners achieve their visions for their outdoor gardens! Not only will you see the guidance he provides, but Monty dives in right alongside them when necessary.
There are three seasons you can binge right now. Each episode focuses on a different task, ranging from creating a garden all about flowers to one that's both adult-friendly and kid-friendly.
Watch now with Inside Outside on Amazon Prime.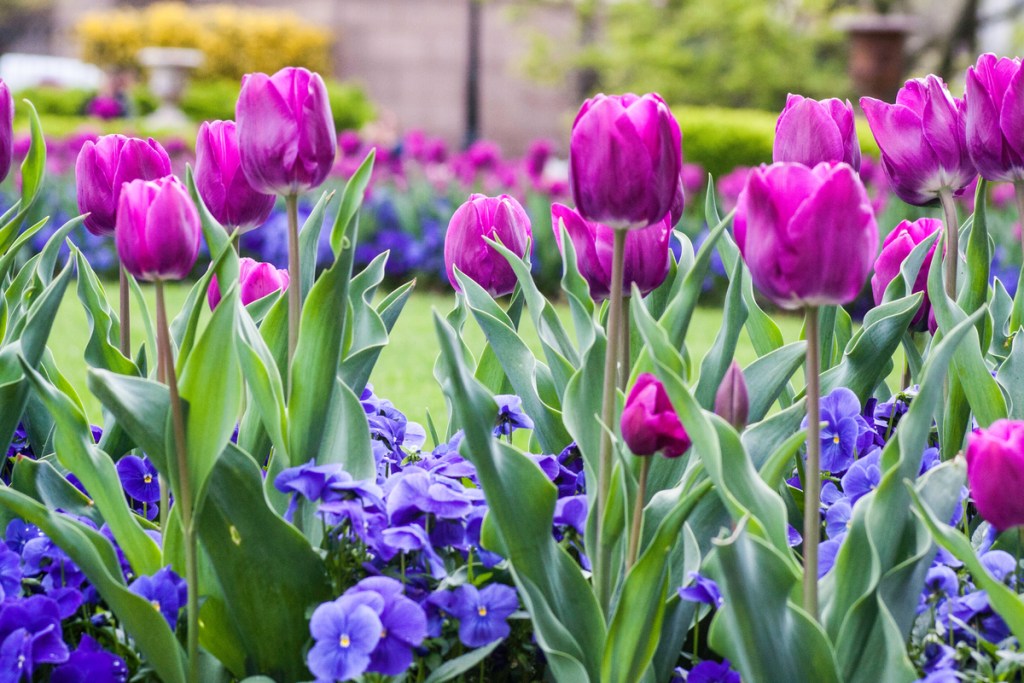 Garden Secrets
Garden Secrets is a four-episode deep-dive that takes a look at what it's like to grow and maintain the stunning Smithsonian Gardens year-round. Every gardener knows that even their outdoor boxes can be a bit daunting sometimes; it's hard to imagine caring for a garden as vast as the Smithsonian.
Thanks to gardening TV, you'll see the horticulturists behind the magic and get an inside look at the tireless work they put in to go beyond the urban setting and cold temperatures. No matter what your experience level is, you'll be able to walk away with a few tips and tricks for your own home garden.
Watch now with Paramount+.
Gardeners' World
Gardeners' World is BBC's flagship garden TV show. It's filled with helpful reminders and practical advice for gardeners of any skill level with gardens of any size. This is a great show to binge if you find yourself needing a refresher on some of the basics, or if you're preparing to start your own home garden this coming year! A lot of the advice can be adapted to gardening in small spaces and in containers, too. There's truly something for everyone.
Watch now on BritBox.
Aside from these six shows, there's a wide range of content to discover in the realm of gardening TV. If you're looking to round out your nights with a garden show, streaming any of these is sure to bring a little bit of the outdoors right to your living room.
Editors' Recommendations