Pet parents know that dogs can be curious creatures. There are few things sweeter in life than watching a dog frolic in the yard, but that sweetness can quickly morph into anxiety when you see your pup digging up plants and nibbling on foliage with reckless abandon. But even if you have a fur baby who likes to take a bite out of everything, you can still enjoy a beautiful garden full of flowers.
If you're on the lookout for dog-friendly flowers, you've come to the right place. Ahead, we've gathered a list of nontoxic flowers that you can grow around pups. As always, you'll want to keep an eye out for your fur baby — even if these are nontoxic, your dog may still experience an upset stomach if they nibble on them!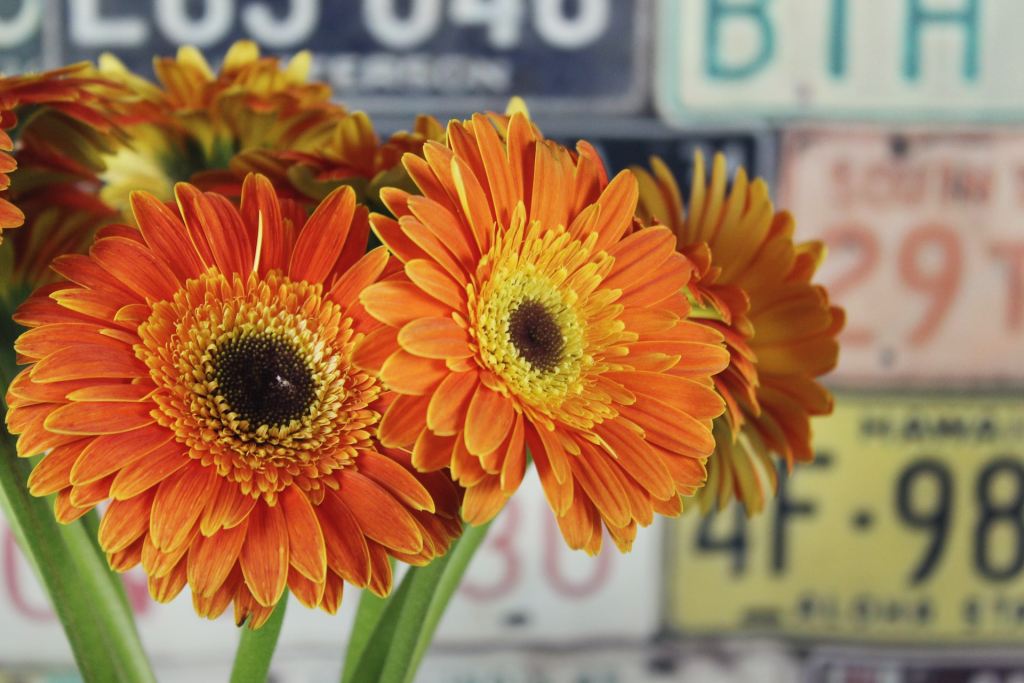 1. Gerbera daisies
You can find cheerful gerbera daisies as vibrant cut flowers at grocery stores. The good news is that you can also grow them at home without much trouble, and they're also safe to keep around your pup! Your standard variety features one ring of petals, but you might find hybrids with two layers. Typically around 1 to 3 feet tall, they can grow most times of year in climate zones 8 through 11, but they can also be beautiful spring and summer annuals everywhere else.
Gerbera daisies do well with partial shade and full sun and thrive in rich, well-draining soil. To prevent rotting roots, avoid watering your plant until your top inch of soil feels dry to the touch. For prolific flowers, feed your plant with a water-soluble fertilizer on a biweekly or monthly schedule.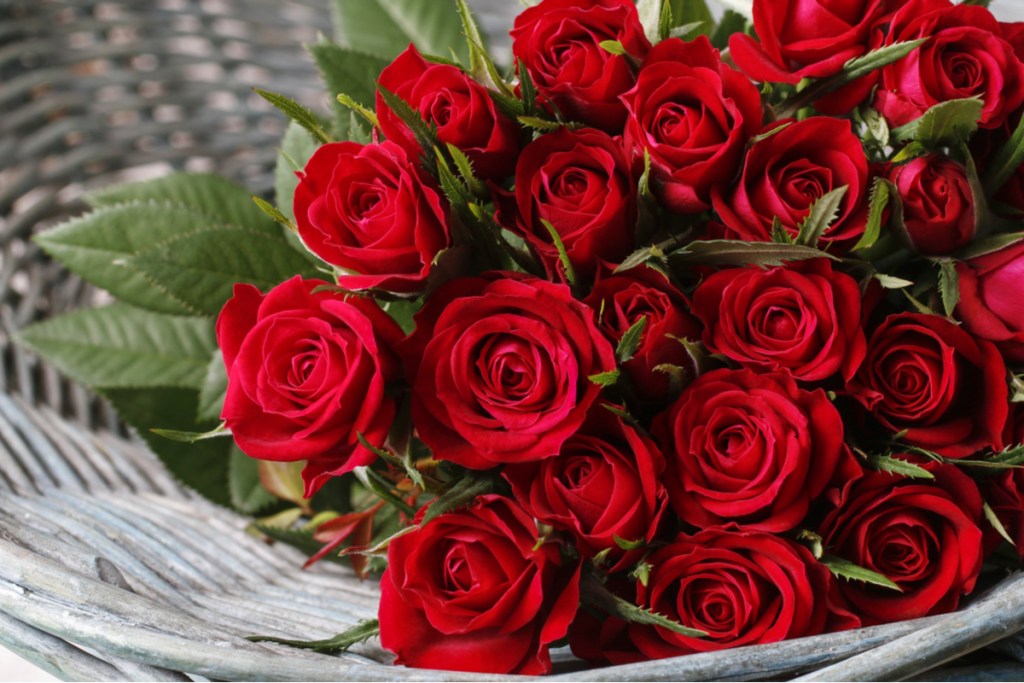 2. Roses
Yes, the beautiful, versatile rose is a completely dog-safe plant. In addition to having cut roses around during special occasions, you can also grow them in your garden and rest assured they won't hurt your four-legged friend. (Just make sure your fur baby doesn't hurt themselves with the sharp thorns!) Roses are readily available in most nurseries, and it's wisest to check out your local garden centers to see the roses best suited for your area.
In general, roses prefer full sun and need plenty of space — they don't do well with competing bushes and weeds. Consistent deadheading and pruning will keep your bush looking tidy and lovely. For healthy, productive growth, consider adding a slow-release fertilizer when you first plant your rose bush.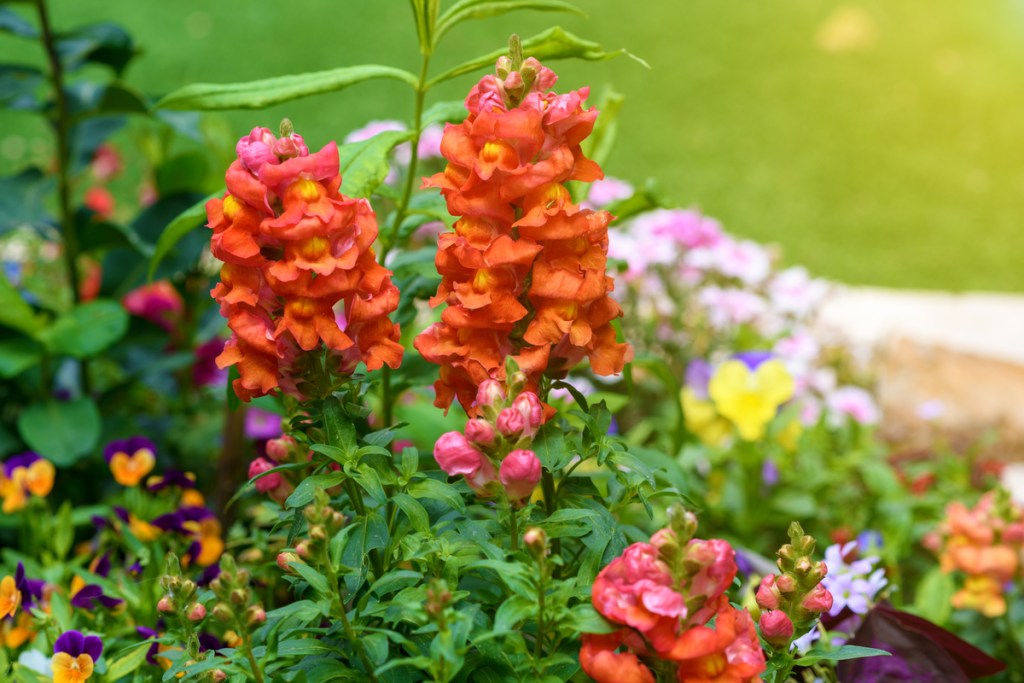 3. Snapdragons
The common snapdragon is perfectly safe for your canine, and its flower heads add height to your garden with the bloom spikes. You can find these lovely flowers in a bevy of colors, including orange, purple, red, pink, white, and more. These flowers are more often grown as annuals than perennials, and they can grow anywhere between 7 inches to 3 feet tall.
They can do well in both full sun and partial shade, and they aren't particularly picky about water — average moisture in rich, well-draining soil should suffice. Fertilize your plant with a balanced plant food every 2 to 4 weeks once they start blooming.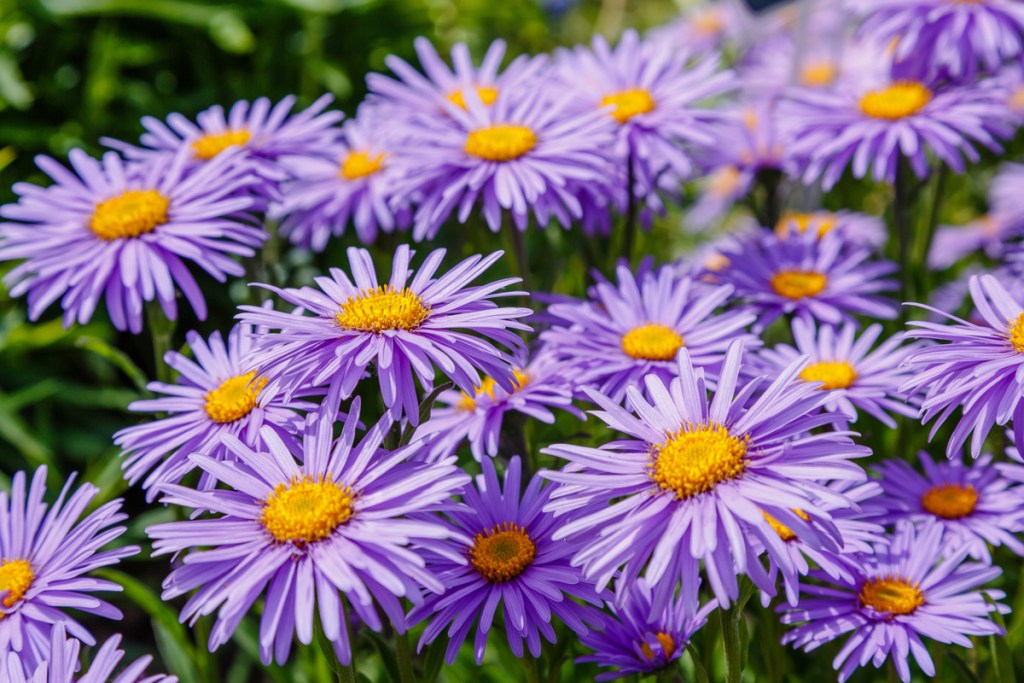 4. Asters
Asters make for charming cottage garden flowers that won't harm your pup. Featuring blue, purple, pink, white, or red petals with yellow centers, they can reach anywhere between 6 inches to 6 feet tall. You can grow them in most types of soils, but a rich soil will guarantee you the most prolific growth.
Hybrid varieties can be quite invasive, so you may need to divide them around late fall or early spring. Asters will do best in full sun, although you can keep them in partial shade, too — just keep in mind that you might get fewer flowers in such a location.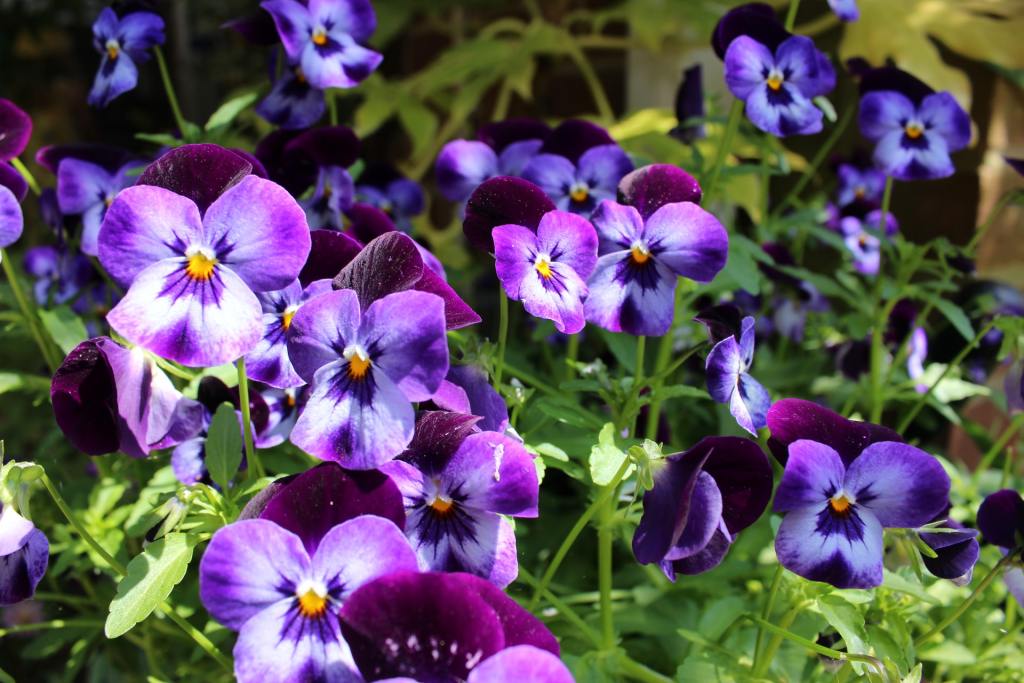 5. Pansy flowers
Available in single, bicolor, and tricolor variations, pansies can add a pop of color to your pup-friendly landscape, with white, yellow, purple, red, pink, orange, black, and other colors available. With any pansy flower, you'll want full sun, plenty of moisture, and rich, well-draining soil.
These flowers are annuals, blooming in cool weather but slowing down their growth when the mercury rises. In the summer, you'll want to mulch them to keep them cool. Pansies aren't necessarily heavy feeders, but they can benefit from biweekly or monthly applications of a balanced fertilizer.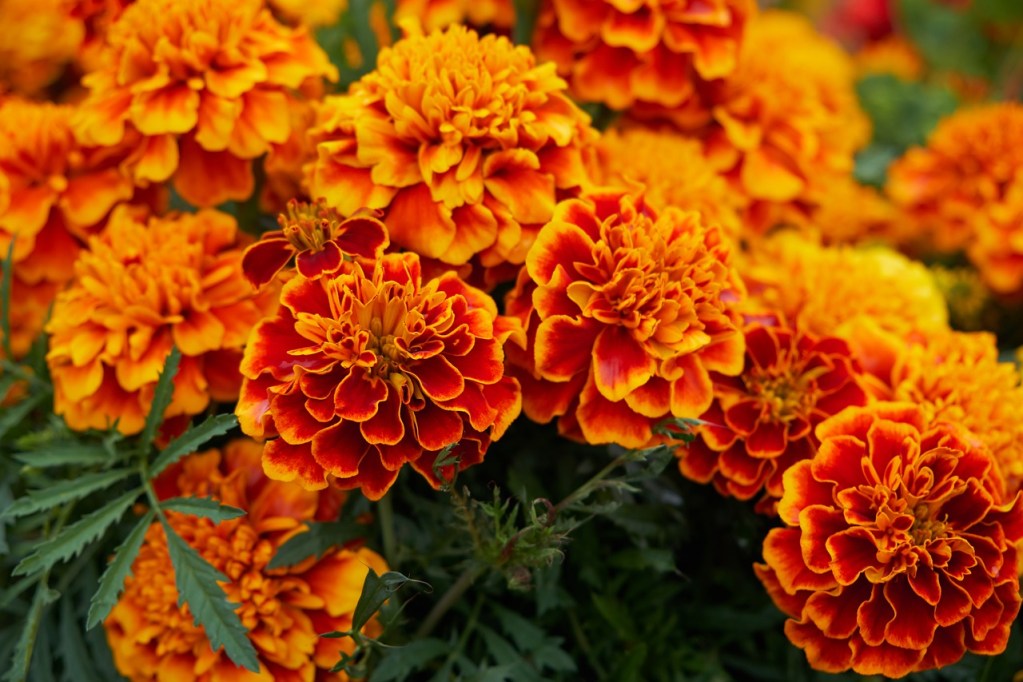 6. Marigolds
Not only are marigolds great as pest-repelling companion plants, but they are also a pet-safe option. You'll often find these in orange and yellow varieties, but there are cream and white ones available, too. Relatively drought resistant, these potted flowers don't need to have moist soil at all times and can thrive in relatively poor soils.
And they can get pretty big, too, potentially growing up to 2 feet tall and 1.5 feet wide. Keep them in full sun and remember to deadhead them to encourage continual blooms. They can grow in zones 2 through 11, but flowers grown in zones 9 or higher will be more likely to stick around longer.
Inquisitive pups and beautiful blooms can definitely coexist, so you don't have to default to a plain lawn if you're a dog owner. These are just a few of the flowers that are dog-safe choices for your garden — if you want to access an exhaustive list of dog-friendly flowers, you can always look up whether a plant is safe by checking out the ASPCA's plant toxicity index.
Editors' Recommendations