A garden gift basket is the perfect present for sharing the joys of growing plants. Gather a bounty of goodies that both seasoned and novice gardeners can enjoy. Garden raffle basket ideas also work well for warm-weather occasions and giveaways. So what exactly do you put in a garden gift basket? Curating one can be a daunting task, but there are go-to items that home gardeners will always appreciate.
The possibilities are endless, but we recommend starting with tools, seeds, and other essentials. If you're ready to put together a thoughtful and abundant garden basket, we'll help you brainstorm the best supplies to include in one.
Garden gift basket container
Before looking into garden-themed basket ideas, pick the actual container for presenting all of your gardening goodies. A picnic-style, woven wicker basket is a fail-proof choice for displaying presents, but you can also get creative with cases that can be used in the garden. Suitable alternatives include containers that you can utilize for growing plants, such as big pots and galvanized tubs. A canvas utility bag can also help gardeners keep all of their supplies organized in one place. If you want to showcase your gifts, look for a design with a main open compartment and smaller exterior compartments to slip in shears, trowels, and more. Your gift recipient will appreciate having everything in one place!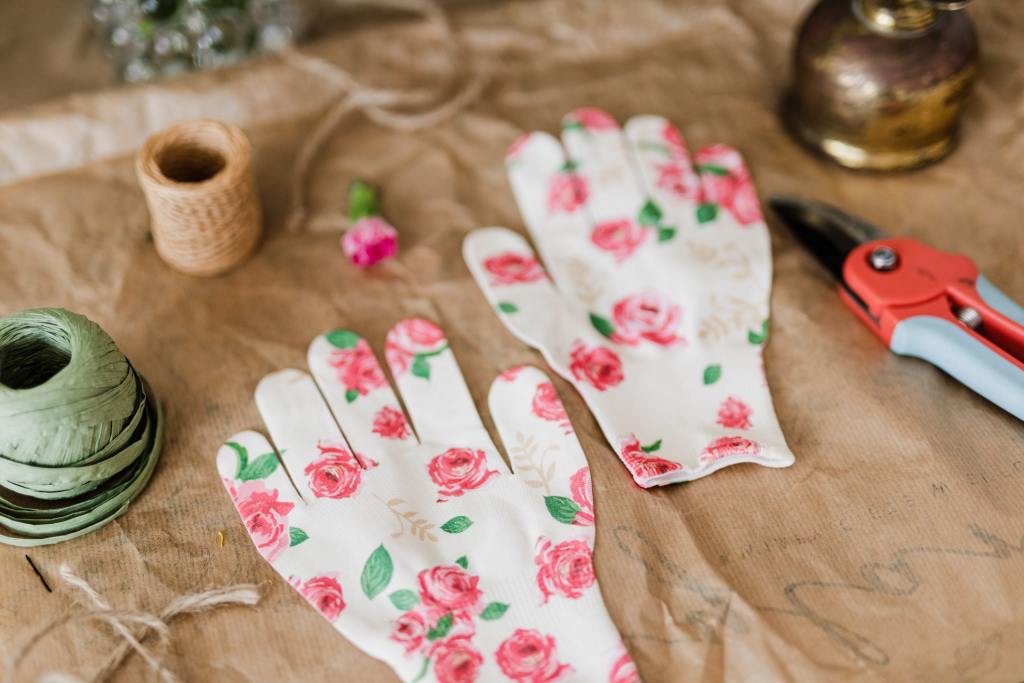 Gardening gloves
Ask any gardener: Gloves are essential for most outdoor tasks. First and foremost, they keep your hands clean when you repot and rearrange your plants. Gloves also serve a protective purpose, especially handy for when you transport flowers with thorns or cacti with spines. Look for a pair with nitrile coating, which offers flexibility and puncture resistance. Also consider materials such as leather for durability and bamboo fabric for breathability.
Seed packets
However you frame it, plants make up the backbone of a garden. While you can slip in a live plant or two in your garden gift basket, it may be more practical to provide seeds. Whether you choose heirloom or hybrid varieties, seed packets are both widely available and affordable, so pick a few to include in your garden gift basket. Grab packs for everything from flowers to veggies so that your recipient can grow a bountiful garden. Add grow mats, biodegradable square pots, and trays to create a mini seed starter kit.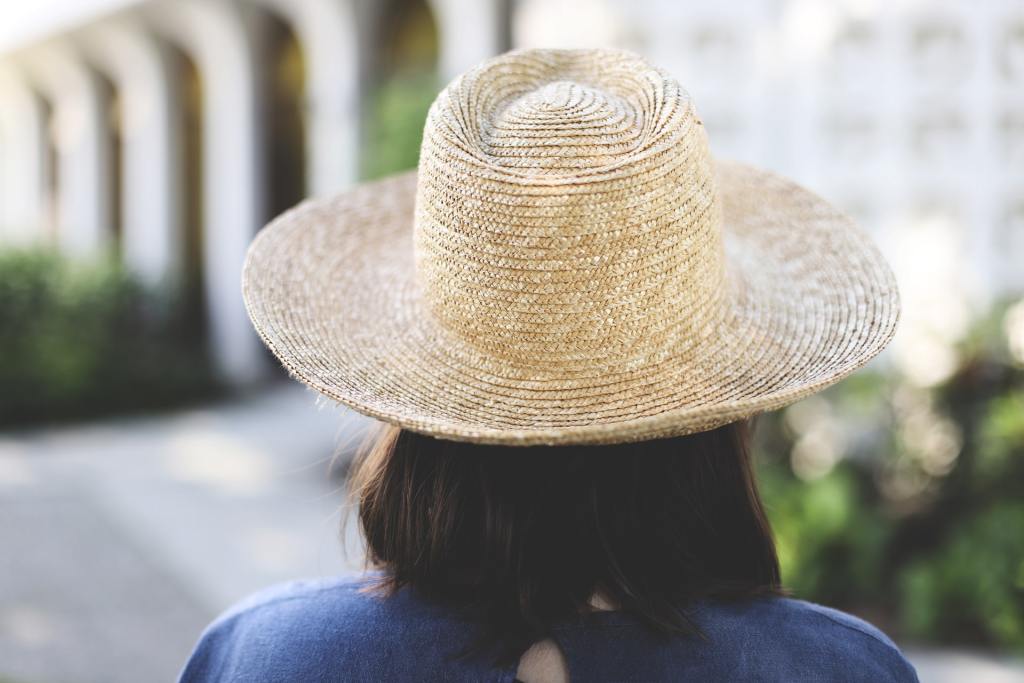 Sun hat
A wide-brimmed sun hat is a necessity for the avid gardener who plans to spend hours outside. Not only will it keep the head cool, but a hat with an ultraviolet protection factor (UPF) will also provide decent coverage against harsh UV rays that can cause skin damage. Another detail that gardeners may appreciate is an adjustable wind lanyard to keep the hat secure. Being machine washable is also a factor to consider since dirt and debris can build up with long-term garden work. And for a sun hat that fits inside a garden gift basket, foldability is a bonus.
Pruning shears
You'll always find a use for pruning shears in the garden, whether you need them for deadheading, trimming, or other chores. Get a one-handed pruner with two sharp blades. This design works well for making clean cuts, which allows plant tissue to heal easier. Consider a pair with a low-friction coating that won't gum up with debris and rust over time. Also look for a sap groove, which prevents the buildup of sticky material. To keep garden work comfortable and ergonomic, seek out a rubberized, shock-absorbing grip to reduce hand strain.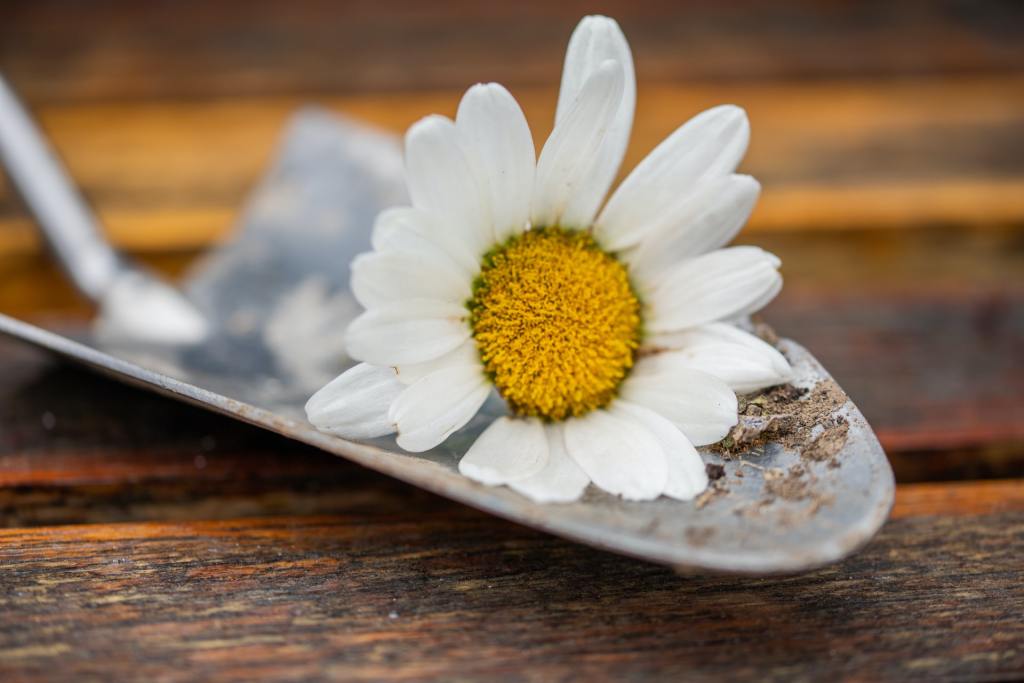 Trowel
The trowel is one of the most versatile gardening tools for moving around large volumes of soil. Whether you're tilling seeds in a bed or repotting a rootbound plant, you'll most likely be using dirt as a growing medium in any gardening situation. Find a trowel with a sturdy, bend-proof spade to work through compacted soil. A rustproof model is also preferable since your gift recipient will likely be working occasionally with wet plants and soil. Because a trowel is a hand tool, an ergonomic rubberized grip is a must for preventing fatigue.
Supplement tools with educational guides, books, and magazines on landscaping and growing plants. If you personally know the recipient, don't be afraid to add personal touches with a card or sentimental decor. Assembling a gardening gift basket can be intimidating, but you can get a great head start by adding useful supplies.
Editors' Recommendations