With Mother's Day right around the corner, you're probably searching for great last-minute gift ideas. Maybe you've found a couple gardening tools mom will love but can't decide between them. Why not put them in a gift basket? Gardening gift baskets are a great way to make mom feel special this Mother's Day.
Lightweight gardening knee pads
NoCry sells lightweight, waterproof gardening knee pads that would make a lovely Mother's Day garden gift. They've made their knee pads to hold up during work but not leave you feeling like your knees are being weighed down. The foam pads provide a nice cushion and are designed to be form fitting. They secure around your legs with flexible straps that cause minimal discomfort and should keep the pads in place. They work for both indoor and outdoor use, so mom can put them on while caring for her houseplants on the hardwood floors.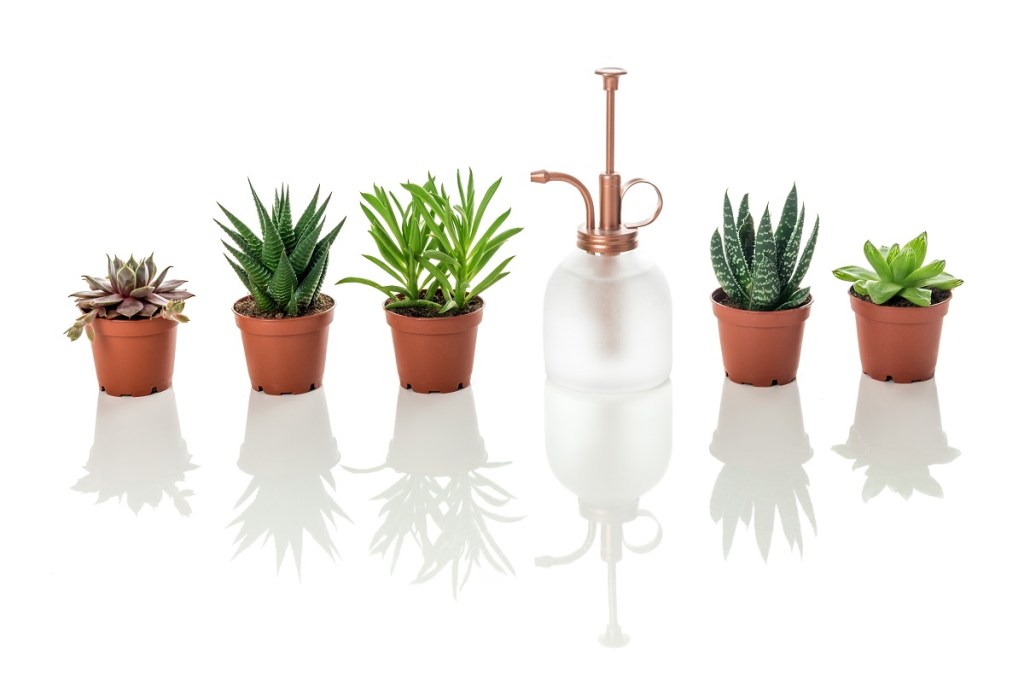 An elegant glass plant mister
What's a home gardener without a plant mister? This Mother's Day garden gift idea will bring a bit of elegance into mom's home. The glass mister is beautifully cut and has a brass-finished spray nozzle on top. It's about six inches tall and holds a considerable amount of water; it also works as a nice shelf decoration when it's not in use. Even if mom already has a spray bottle, it never hurts to have more than one!
A mushroom wall hook
This mushroom wall hook from Terrain will bring a delicate yet whimsical touch into mom's home (as long as she loves mushrooms). It resembles a common mushroom you can find outdoors and is cast from iron and resin. It can be used in the kitchen to hold aprons or oven mitts, or it can stick with a theme and be put in a sunroom to hang a hat on. It's designed for indoor use only, though, so be sure to let mom know it shouldn't be mounted in a shed or on a porch wall.
Cute ceramic woodland planters
These cute ceramic planters from Segreto come in a variety of different designs, almost all of which have an adorable scene that mom's sure to love. There are black bears, brown bears, penguins, bunnies, hedgehogs, and more. Each planter is around four and a half inches in height (small enough to go on a desk or shelf) and has a hole in the bottom for good drainage. It's a perfect planter for most small plants. You can choose to fill it with a succulent or cactus, or let mom pick out her favorite plant for herself!
Color-changing solar wind chime
This color-changing wind chime from Chasgo is solar-powered, meaning that it charges during the day and will be illuminated at night. The birds change colors randomly from green to blue to purple to red. A full charge from a sunny day should last between six and eight hours. The wind chime is made from a plastic that's lightweight but durable enough to withstand outdoor conditions like rain and wind. It can be moved around easily and comes with a hook for mounting.
Desktop plant light
Arbico's desktop plant light essentially works as an individual grow light for a plant. In a Mother's Day gardening gift basket, it would fit perfectly with a planter or a small plant that mom can keep on her desk or shelf in the kitchen that doesn't get much natural lighting. It can also serve as a cute desk lamp for those nights when mom's up working late or doing small crafts, or a nightstand light for when she wants to read in bed.
Arm saver garden gloves
Terrain's arm saver gloves make a great gardening gift basket idea, especially for the mom who's looking to get into gardening but is short on protective supplies. The gloves have extra long cuffs, which are good for shielding your skin not only from the sun but from insects, thorns, you name it. Some parts are even made with spandex to allow for a bit more flexibility and comfort as you move around in the garden. The gloves are machine washable and come in small, medium, and large sizes.
Funny plant-themed T-shirt
When in doubt, you can always include a plant-themed T-shirt like this one from Garden and Book Lover Gifts and Apparel! If your mom loves puns and witty humor, she's sure to appreciate a good-quality T-shirt that says, "Sorry, I have plants this weekend." This shirt comes in six colors, giving you a few options to choose from (one of which is hopefully a color mom loves). One of the best parts about including this in a gardening gift basket is that it isn't exclusively for gardening! Mom can wear it while she's tending to her tomatoes, or she can wear it to do errands or to a casual get-together.
Whether you build your Mother's Day gardening gift basket from this list or choose to include other items, what matters most is that the gift basket is tailored perfectly to your mom! It's Mother's Day, after all, and she'll be happy just because you thought of her and her hobbies that day.
Editors' Recommendations