Gardening may be a popular hobby, but there aren't many shows on television about it. You can watch dozens of home renovation shows, comedies, and don't get us started on the cooking shows — but there aren't a lot to choose from when it comes to gardening and landscaping. Whether you are looking for inspiration, thinking about growing your own garden someday, or just like to see the fruits of other people's labor, then any of these garden-focused TV shows are for you.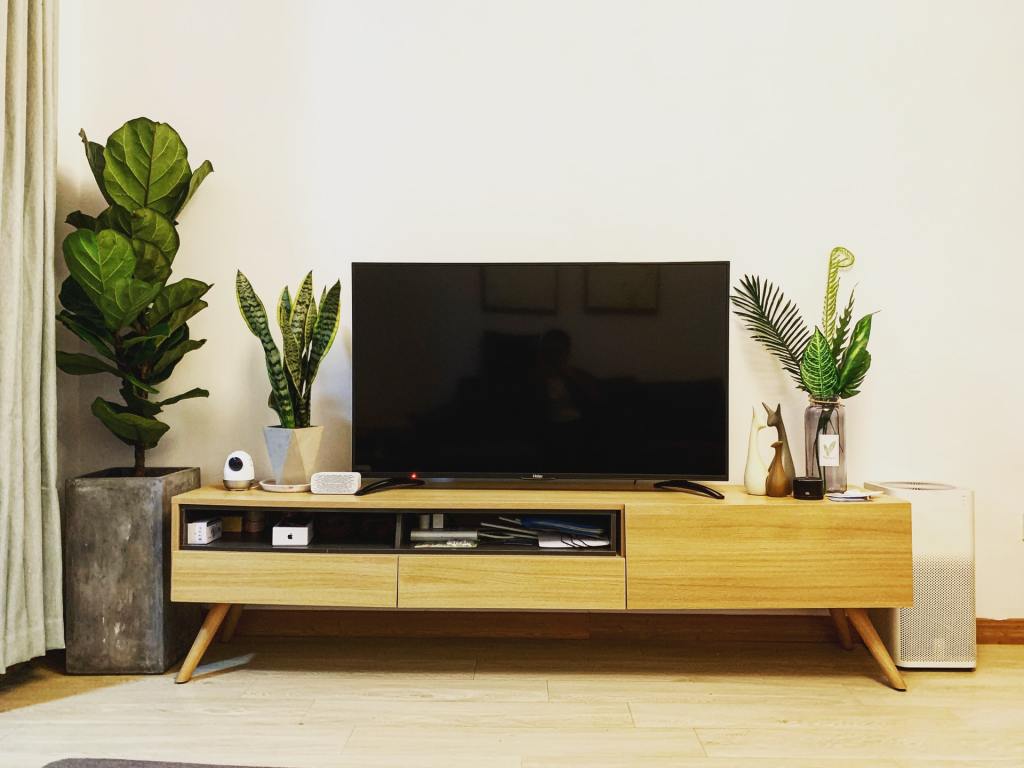 "Big Dreams, Small Spaces"
Streaming app: Amazon Prime
If you have been a fan of gardening for a long time, then you probably have heard of legendary horticulturist Monty Don. His passion for working with landscaping and gardening enthusiasts in Britain is seen in "Big Dreams, Small Spaces," where he helps them create the garden of their dreams. After listening to what they want, Don gives the gardeners advice and then jumps in to help with the project. However, not everything is quite that easy as Don often deals with problems like weather, small budgets, and guests who don't always like what he has to say.
"The Big Flower Fight"
Streaming app: Netflix
If you love weekly competition shows like "The Great British Baking Show" or "Iron Chef," then you have to check out the Netflix Original, "The Big Flower Fight." Imagine the craziest flower sculpture you have ever seen, then double it; that's what the contestants create every single week. Ten teams of florists, sculptors, and garden designers are given prompts to create out of flowers, eventually crafting extravagant floral installations. The grand prize? A chance to display their creations at London's Royal Botanic Gardens.
"Garden Secrets"
Streaming app: Paramount+
The Smithsonian Gardens is one of the grandest places for horticultural enthusiasts anywhere in the world. In this show, the experts who keep them stunning year-round, give fans a behind-the-scenes look as these gardens come to life. The show deep dives into how the horticulturists work tirelessly to overcome crazy cold temperatures and city problems. They teach the viewers how they can use the experts' knowledge and expertise at home to make their gardens better.
"The Instant Gardener"
Streaming app: Amazon Prime
Have you seen the Food Network show "Restaurant Impossible" where failing restaurants get saved in three days? The "Instant Gardener" is like that but for gardens. Helen Skelton, an English television presenter and actress (the United Kingdom really loves their gardens), is joined by expert garden designer Danny Clarke to help rejuvenate gardens that have seen better days in just one day. It's charming, educational, and may inspire you to save your dying marigolds.
"Grow, Cook, Eat"
Streaming app: Amazon Prime
Beginners and experts alike can learn a lot from this recent show that teaches burgeoning gardeners how to grow their own vegetables and fruit. "Grow, Cook, Eat" delves into growing these plants in a very small garden or containers on an apartment balcony — providing hope that you don't need an acre or land to do it. Each episode zooms in on one particular vegetable or fruit and takes viewers on a complete journey, from sowing the seed to harvesting and cooking.
"Backyard Envy"
Streaming app: Amazon Prime
If you love everything on HGTV, especially the home renovation shows, then "Backyard Envy" will be right up your alley. A trio of professional landscapers, known as the Manscapers, transform ordinary outdoor spaces into tranquil oases. You watch them grow their boutique landscaping company while helping their clients along the way in creating their dream backyards.
Final thoughts
With summer coming, now's the time to find inspiration for your own garden. Any of these TV shows will help guide a beginner to become a successful gardener or provide a few tips to a seasoned pro. From competitive shows that create elaborate sculptures to simple historical shows about the history of Britain's most famous gardens, there's something for everyone.
Editors' Recommendations