We all love bringing new plants into our gardens and our collections. One plant you may not have considered adding to your garden is the Christmas fern. These glossy ferns make for lush ground cover and can help fill any empty spaces you have in your container gardens.
You might be asking yourself, "How do you take care of a Christmas fern?" Don't worry! We'll go over all the things you need to know to help your Christmas fern thrive in its new home.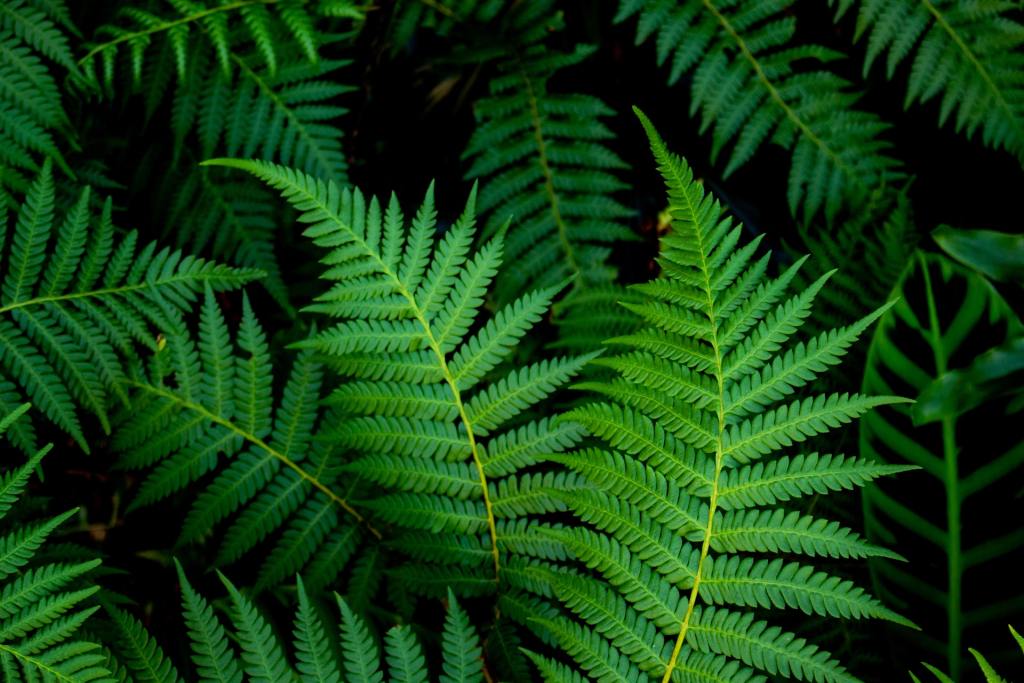 What is a Christmas fern?
The Christmas fern, or polystichum acrostichoides, is known for its beautiful green foliage. So if you're looking for a plant to fill in some gaps in the shadier areas of your garden, then this might just be the plant for you. It's an evergreen fern, which is where its common name comes from. Its leaves stay green all year long, leading to its use in Christmas decorations such as wreaths.
This makes it the ideal plant for those looking to enhance the look of their garden when most other plants are brown and dormant. It's most often used as a ground cover in landscaping, but it can also be grown indoors in a pot. So no matter how you'd like to enjoy the Christmas fern, there's an option for you.
When and where to plant your Christmas fern
The Christmas fern isn't a huge plant, but it can grow up to 3 feet tall with leaves around 4 inches wide. However, the plant might appear more prominent because this is a ground cover plant that will reach and grow and slowly take over a space. They are easy to manage, so you won't have to worry about them taking over your garden.
In the outdoors, Christmas ferns can grow in zones 3 through 9 If you live outside this range, you can still grow them indoors. Whether you're growing them indoors or out, here's how to make sure your Christmas fern survives and thrives:
Step 1: Plant your fern outdoors after the threat of frost has passed.
To find out when your last local frost date is, you can use a Plant Hardiness Zone calculator, and it will give you the estimated dates. We recommend staying on the safe side and waiting two weeks after the average frost date to keep these plants safe. While they might be able to handle the cold as mature plants, the smaller and less established plants could die if exposed to harsh conditions.
Step 2: Plant your fern in partial or complete shade.
Christmas ferns can tolerate some direct light, but watch for dropping leaves. This is a sign of stress, and can indicate it is getting too much light.
Step 3: Grow your Christmas fern in well-draining soil.
Like most ferns, Christmas ferns prefer to be damp, but not soggy. Proper drainage is important to avoid drowning your fern. If you're growing it indoors, make sure the container has drainage holes, too.
Step 4: Water your Christmas fern regularly.
Depending on the temperature and amount of light, your fern may need to be watered weekly or every other week. Similarly to dealing with your fern's lighting needs, watch for drooping or dropping leaves. This indicates a stressed plant, which can be caused by underwatering.
Step 5: Add a layer of mulch around your ferns to improve water retention.
Step 6: Supplement your soil with compost and peat moss to improve its drainage and nutritional value.
This is especially useful if your soil is clay-heavy, compacted, or otherwise dense, as Christmas ferns prefer soil that is well-draining and rich in organic matter.
Step 7: Feed your fern with a fertilizer specially formulated for acid-loving plants.
Christmas ferns will do fine with a regular, balanced fertilizer, but you're more likely to see bigger, greener, and longer-lasting leaves if you cater the fertilizer in this way.
We just love learning about new plants, and we hope you'll use these tips and tricks to add the lovely Christmas fern to your plant collection. Whether it's indoors or out, this plant will bring stunning greenery to your home.
Editors' Recommendations