Whether you're shopping for a gardening-loving friend, or you are that gardening-loving friend, it can be challenging to know what to buy. There are so many gardening tools, kits, ornaments, and accessories out there that it can feel overwhelming to choose which one will be best for the gardener in your life. While most of gardening is manual labor, there are some tools that gardeners will love that bring some fun gadgets and technology into this relaxing and popular hobby. So consider checking out these gardening gadgets listed below instead of buying them another set of gloves or a new plant pot.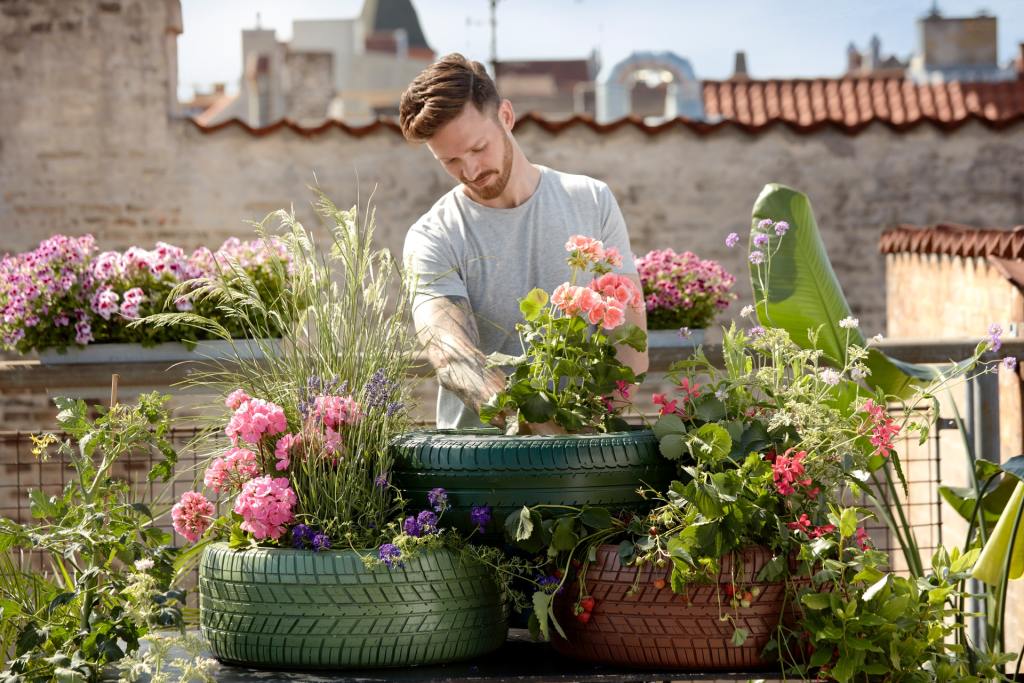 People have been using buried pots as a form of local irrigation since ancient times, and in modern days you'll often see gardeners use terra cotta pots buried around their plants. The porous nature of the clay allows water to seep into the soil slowly, so the plants get the water they require without you needing to water every other day. That's what the makers of Oya were inspired by, and now they've designed a unique pot for this purpose. The Oya is perfectly shaped to hold a large amount of water while giving a small access point for refilling.
Over time, the plants around the Oya will grow their roots around the pot and draw the water they need as they need it. This saves you water, time, and money. Often plants die off because of over- or under-watering, but you don't have to worry about that with the Oya. It comes in three sizes. The largest covers a diameter of 4 feet, the medium covers 3 feet, and the smallest covers 2, so no matter your needs, there's an Oya size to match.
When it comes to growing plants indoors, it can be stressful to wonder if they're getting enough light or enough water. It's always hard to tell if the soil is too dry, still too moist, or ready to be watered. This can be incredibly nerve-wracking when we invest in rarer or more expensive plants. Take the guesswork out of it and get you or your gardening friends a home plant monitor.
These monitors by Northfifteen are placed into the pot's soil with the plant and will send read-outs right to your phone. It will measure light, water, temperature, and fertilizer, allowing you to predict your plant's needs without having to wait for browning leaves or other signs of distress. This gadget has over 5,000 plants in its database and even has a feature to help you identify what plant you have if you're unsure. Connect via BlueTooth and get notifications about what your plants need — no more begging your plants to talk to you!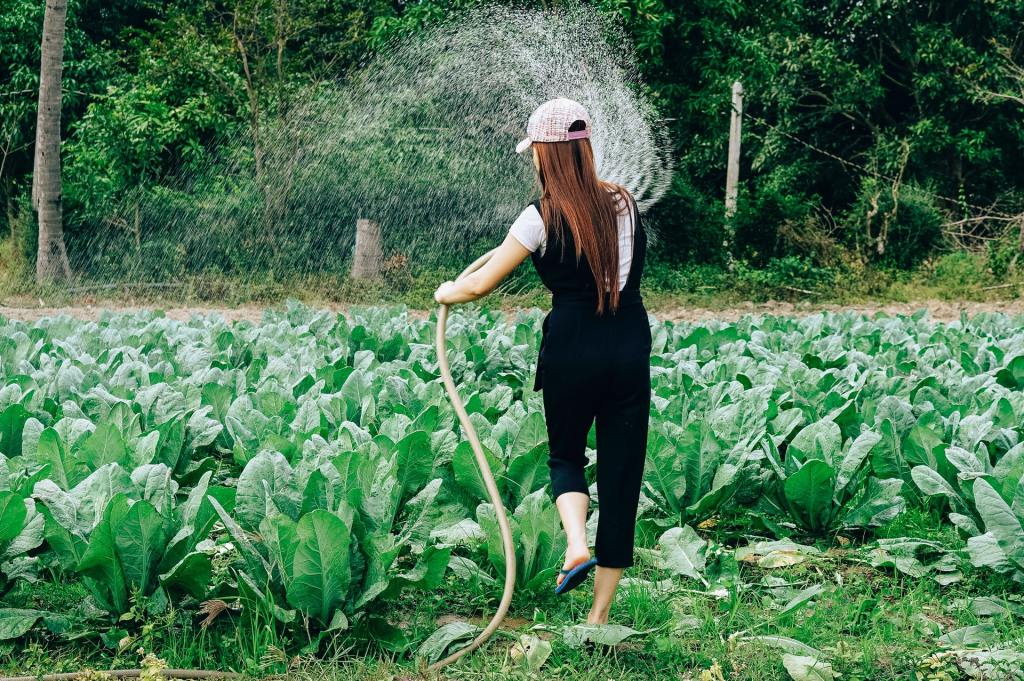 Knowing when and how long to water your vegetable or flower garden can be challenging. With weather and sun exposure, a plant's needs could fluctuate drastically from week to week. So while those automated watering systems are nice, they could potentially overwater your plants or, on a hot week, not give them enough. With the Orbit Home Faucet Timer, you won't have to wonder if your plants are getting enough water ever again. This technology takes into account the slopes of your land, the weather conditions of that week, and the needs of your plants to create a completely customizable watering routine for your garden. Set up the Bluetooth feature, and you'll be able to check on your plants from anywhere in the world. On vacation and wondering if the plants got watered? You can do that!
You can, of course, let nature do its thing and rely on pollinators such as bees and butterflies to spread the pollen throughout your garden. However, depending on your location, these methods might result in less production. To ensure your plants are pollinated and get the most out of every flower, you can use the VegiBee Garden Pollinator. This manual pollinating tool comes with a vibrating wand to help get the pollen out of the plant and a wide flat spoon to catch the pollen. You then simply have to pollinate the other flowers of the plant, and you're sure to increase your yield up to 30 percent. In addition, it can be used on fruits, veggies, and even to hybridize flowers in a greenhouse!
Any of these gifts would make an avid gardener a happy camper this holiday season. From reducing gardening tasks to improving plant health, there's something for every type and level of gardener in this guide.
Editors' Recommendations