TikTok might be a rabbit hole, but it's a rabbit hole full of excellent tips and beautiful inspiration for plant enthusiasts! In between memes, reaction videos, and dance routines, you'll also discover a bevy of plant growing hacks and green gardening tips on the popular app. Whereas Facebook is great for building groups and Reddit is perfect for asking questions, the best part about TikTok is that it maintains the visual and educational elements of YouTube while keeping things short and sweet. Looking for passionate gardeners committed to nourishing plants in the most eco-friendly ways possible? From @joesgarden to @judybaogarden, we've compiled the top gardening TikTok accounts that you should follow right now — get inspiration for your next plant project instantly!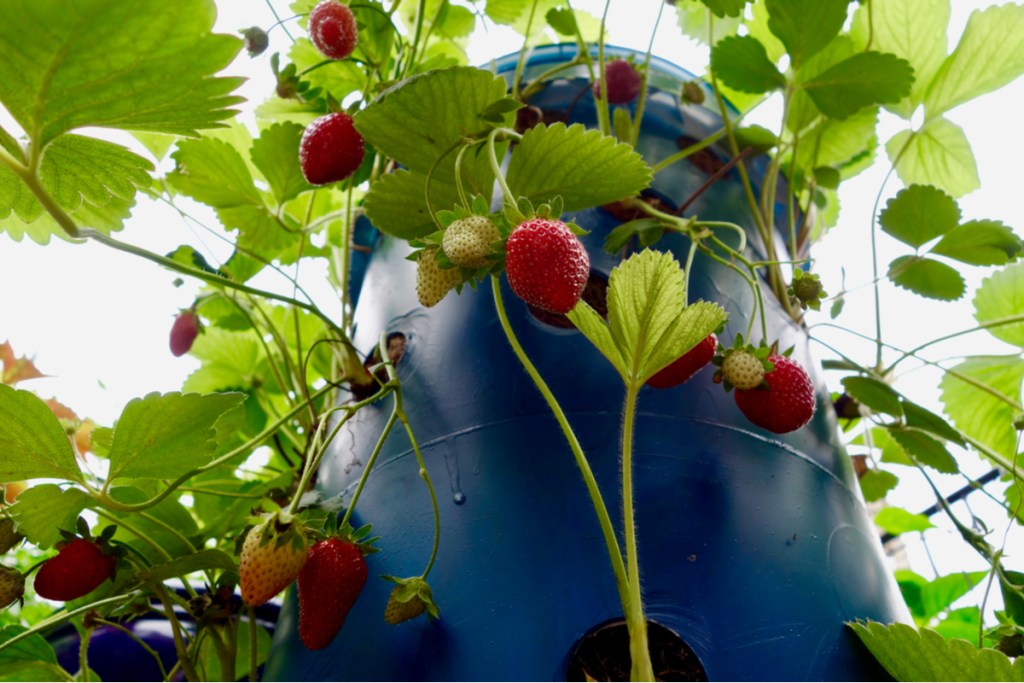 You might know Epic Gardening as a podcast, Instagram page, and YouTube channel, but did you know there's also an Epic Gardening TikTok full of info-packed shorts? The mastermind behind the Epic Gardening universe is Kevin Espiritu, who is incredibly knowledgeable about growing and harvesting plants. In between tips for picking garlic bulbs and strawberries, you'll also find solid advice about sustainable gardening. For example, Espiritu breaks down how he sets up a first flush filter to collect rainwater and goes over why you should be attracting instead of buying ladybugs for your garden.
Hungry for wholesome content, stat? Boost your serotonin levels with @gardenmarcus. Garden Marcus devotes his page to doling out general life wisdom connected to lessons in gardening, starting most of his videos with a cheery "Greetings!" One project featured on his page includes a compost graveyard bin where he tosses nearly dead plants into a corner of his garden. With patience and some tending, he's been able to bring back an elephant ear and a begonia!
The page @joesgarden is a great one-stop shop for all things green gardening if you want to learn about eco-friendly ways to grow plants. Joe goes over many different methods for upcycling household goods for eco-friendly planting. Easy hacks on the @joesgarden page include using a plastic strawberry container to build a mini greenhouse and cutting up paper towel rolls to create biodegradable seed pots. Joe also goes over straightforward techniques for harvesting seeds from plants such as strawberries and bell peppers.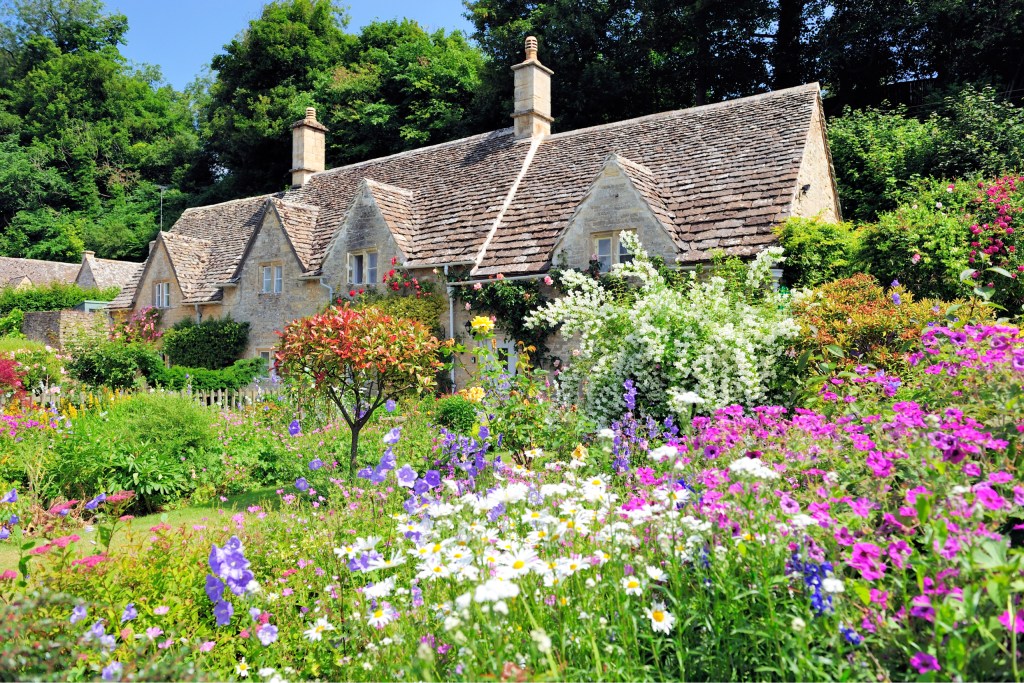 Behind the bright and sunny @ggthegardengirl page is Brenda Cunningham, an Irish woman who's building her own sustainable cottage garden in Australia full of fruits, veggies, and flowers. Much of her TikTok profile is focused on touring her garden harvests throughout the year as well as sharing garden hacks for successful planting. Plus, you'll find curated playlists centered on sustainability and upcycling as well! Ever wondered how to repurpose autumn leaves? Check out @ggthegardengirl.
Always donning a reliable sunhat, Sarah shares her lush garden patch full of chemical-free and homegrown food on @in_my_patch. Her TikTok page features plenty of summery and upbeat segments about how she "shops" for produce in her garden. From her profile, you can also pick up green tips on how to turn garden waste into nutrient-rich soil and how to use orange slices to protect seedlings and lure pests naturally! Occasionally, Sarah also shares helpful advice on how she stores and uses her fresh fruits and vegetables.
Based in Florida, Judy Bao is a Vietnamese mom with a 25-year-old garden that's full of thriving fruits and flowers. Filmed and narrated by her son, her page is rich with helpful DIY gardening tips. In between shorts on pollinating dragonfruit plants to making blue tea from butterfly pea flowers, you'll find plenty of advice on eco-friendly living as well! Mama Judy features videos, for example, on how to turn empty two-liter soda bottles into compost containers and how to re-fashion a coconut into a beautiful hanging planter.
The next time you're searching for fun and informative videos to watch on TikTok, visit these gardening pages! Whether you'd love to learn more about the latest gardening trends or want to discover ways to improve your landscape, TikTok is a great place to absorb knowledge from experienced plant lovers.
From creating a mini greenhouse to composting autumn leaves, you can always find your next DIY gardening project after a scroll through TikTok!
Editors' Recommendations