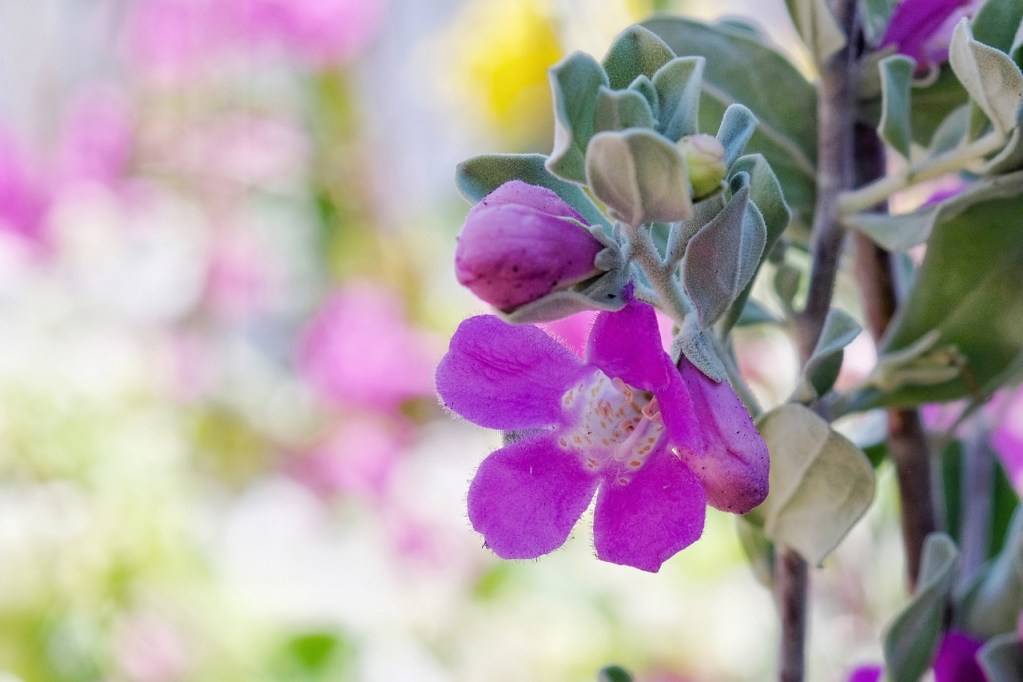 If you're in need of a beautiful, hardy shrub that can withstand almost anything, then Texas sage is a great place to start. With silvery leaves and purple flowers that resemble true sage, this robust shrub looks amazing on its own or as part of a larger garden. If you want to add this lovely flowering shrub to your garden, then you're in the right place. Here's a simple care guide to help get you started.
Planting Texas sage
Texas sage is tolerant of poor soil, heat, and cold, so it's typically not an issue to grow it outdoors. However, if you're lacking in space or want to liven up your home, it can also grow in a container. In fact, its tolerance of poor soil makes it easier to grow in a container than many plants, as it doesn't need fresh soil as often. A container that's around 12 inches in diameter is typically big enough for a Texas sage plant.
Whether indoors or out, you'll need to make sure it has proper drainage. The most common problems with Texas sage come from overwatering or poor drainage, but you can avoid this by testing your soil's drainage or choosing a container with drainage holes.
When planting Texas sage outdoors, do so after the last frost has passed. Young plants are more sensitive to the cold. Choose a location in full sun for the best results. While it can tolerate partial shade, more sun leads to more flowers.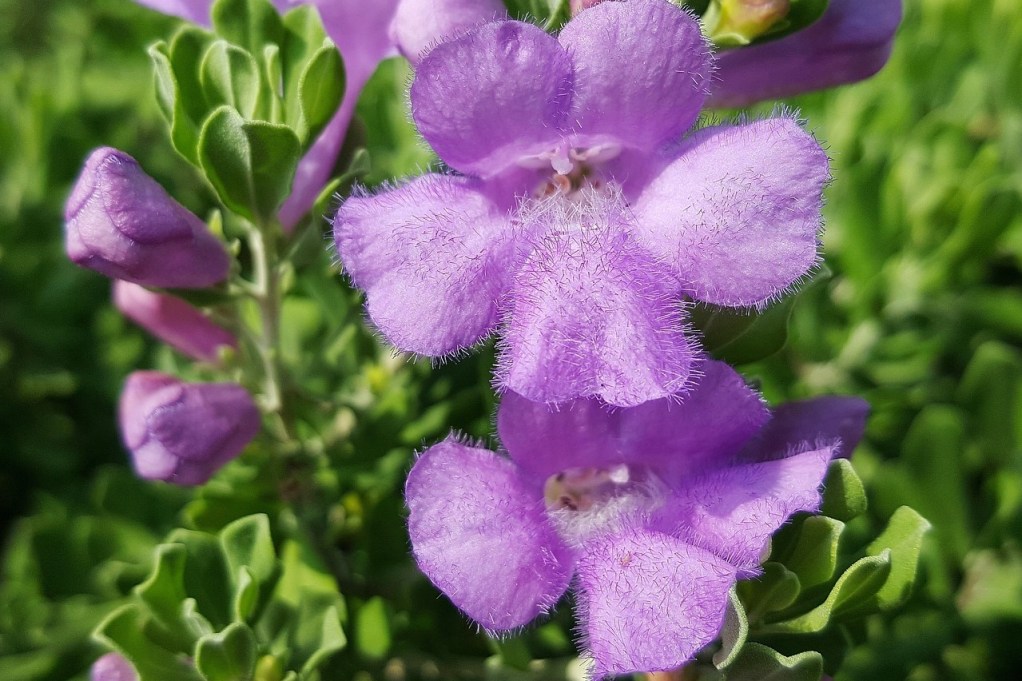 How to care for Texas sage
While your Texas sage is putting down its roots and getting established, water it regularly. Keep the soil moist but not soggy for the first two years if you're growing from seed and two weeks if you're transplanting an older plant.
Once it's established, your Texas sage will only need water during droughts. Watering it when there isn't a drought won't hurt it, so if you're in the habit of watering your garden regularly, then you don't need to worry about avoiding your Texas sage. However, you should avoid watering it if the soil is already wet. During rainy weather, watch your Texas sage for signs of root rot.
Prune it lightly every year or heavily every 3 to 5 years to encourage blooming. When pruning, remove damaged or weak branches along with any branches that are rubbing against each other. Removing some older branches in the center of the shrub can help improve air circulation through the branches. This is also a great time to trim or shape the edges of your shrub.
Texas sage is a great addition to practically any home or garden. It's easy enough for beginners to grow successfully and beautiful enough to please even the most critical gardeners. Whether you plan on growing yours from seed, propagating a cutting, or transplanting a mature shrub, Texas sage will be right at home in your garden.
Editors' Recommendations