Gutter gardens are quickly becoming not only popular options for gardening in small spaces but for gardeners looking to make use of the vertical space in their controlled greenhouse environments! Creating your own gutter garden uses repurposed materials that otherwise would wind up in a junkyard. So if you're into reusing and recycling and having a unique feature in your home or yard, gutter gardens might be for you.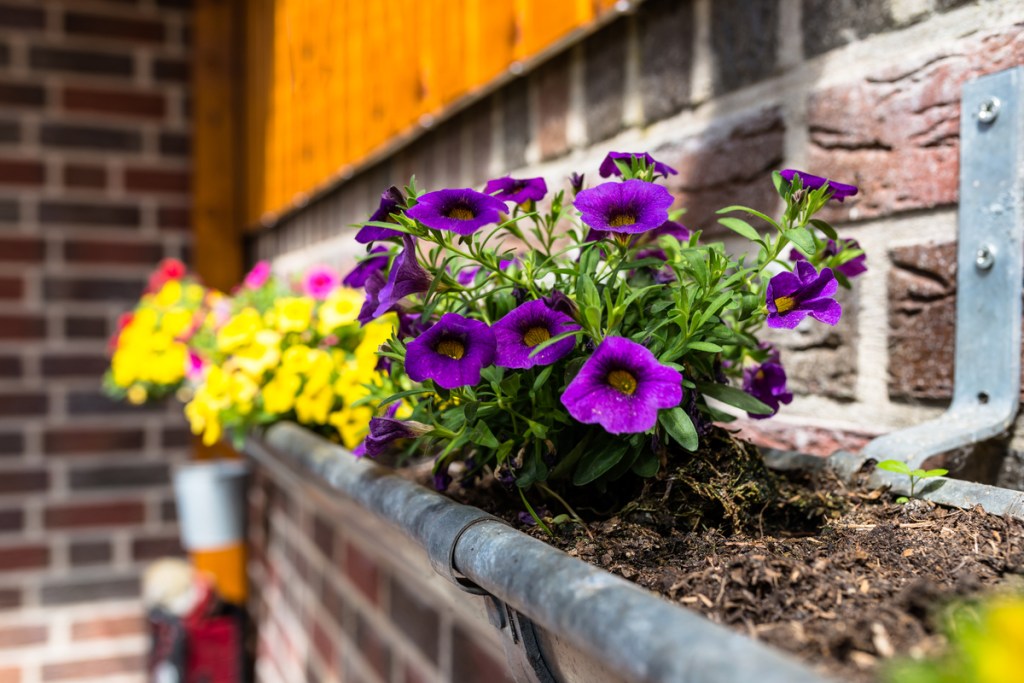 What are gutter gardens?
Gutter gardens are rather self-explanatory. You take either rain gutters or materials that can mimic rain gutters (like PVC pipes cut in half the long way) and turn them into gardens that you set up in an array of ways, be it mounted to your living room wall, connected together and hung from the porch, or set up in a shelf-style vertical garden.
Although there are a lot of things you can grow as gutter garden plants (herbs and strawberries, for example), not everything is meant to be grown in a rain gutter. Why? Because they aren't that deep. Some plants need lots of space underneath them to grow big and strong as opposed to being able to spread their roots out. Plants that prefer vertical growing space over horizontal growing space are better left to containers or garden boxes.
The benefits of having them in your home
Gutter gardens come with quite a few benefits, not the least of which is having the opportunity to reuse an item that only has one primary purpose. It keeps these items out of the scrap yard and gives them a new lease on life, one that's more customizable, desirable, and aesthetic. If you live in a smaller space or an urban space that doesn't have room for many garden beds or containers, gutter gardens are your way to go. Their versatility allows them to make use of vertical space you otherwise wouldn't use and can help keep plants off the ground and away from kids, pets, or unwanted outdoor visitors (looking at you, little rabbits).
Potential drawbacks you could face
On the flip side, gutter gardens aren't the best solution for everyone. Because it can be more difficult to set up drip trays indoors to catch the water that drains from the gutter, they may be better suited for an outdoor space than an indoor space. There are ways to work around that, like peat moss or putting some rocks in the bottom before filling it with soil; however, it takes a bit more management and monitoring to make sure that you don't overwater the plants when there aren't drainage holes.
Gutter gardens are also more permanent installations than, say, garden beds that you can set up and easily move as-needed around your yard. Unless you build a hanging gutter garden, you'll have to install it either on your house, porch, fence, or shed. This makes it a bit more difficult to move if you realize that the plants aren't getting enough nutrients or if you decide you don't love the way it looks. So like anything, you'll want to weigh the pros and cons of building a gutter garden before building one.
Setting up and maintaining your gutter garden
If you do decide to make a gutter garden for your indoor or outdoor space, you'll first need to source your materials and choose what plants you want to grow. There are plenty of gutter garden plants available, so the more difficult part will be finding usable rain gutters if you don't have old ones laying around. And of course, if there aren't any around you in good condition, you can always buy new ones with the sole purpose of creating your garden.
The type of gutter garden you're making will also determine how you set it up. Any rain gutter will need holes drilled into it for drainage; however, if you're planning on stringing a few gutters together and hanging them, you'll also need to drill holes for the rope to go through. End caps are essential, too, as they'll help contain the dirt and keep water from seeping out the sides.
Gutter garden maintenance is similar to that of regular gardens: be mindful of when and if your plants need repotting, make sure they're getting enough air circulation to prevent mold and fungus growth, and make sure from time to time that the drainage holes are functioning properly. Prune your plants regularly and be sure to follow the proper care for each one! Not all plants are the same, and the happiest gutter gardens are the ones where each individual plant has its needs and wants met with ease.
Keep in mind, too, that the best gutter garden plants are ones like flowers, vegetables, fruits, and other plants that have shallow root systems. Gutters don't offer much depth, so picking plants that need lots of space below them to grow will result in you having to repot them into other containers sooner than you would have liked.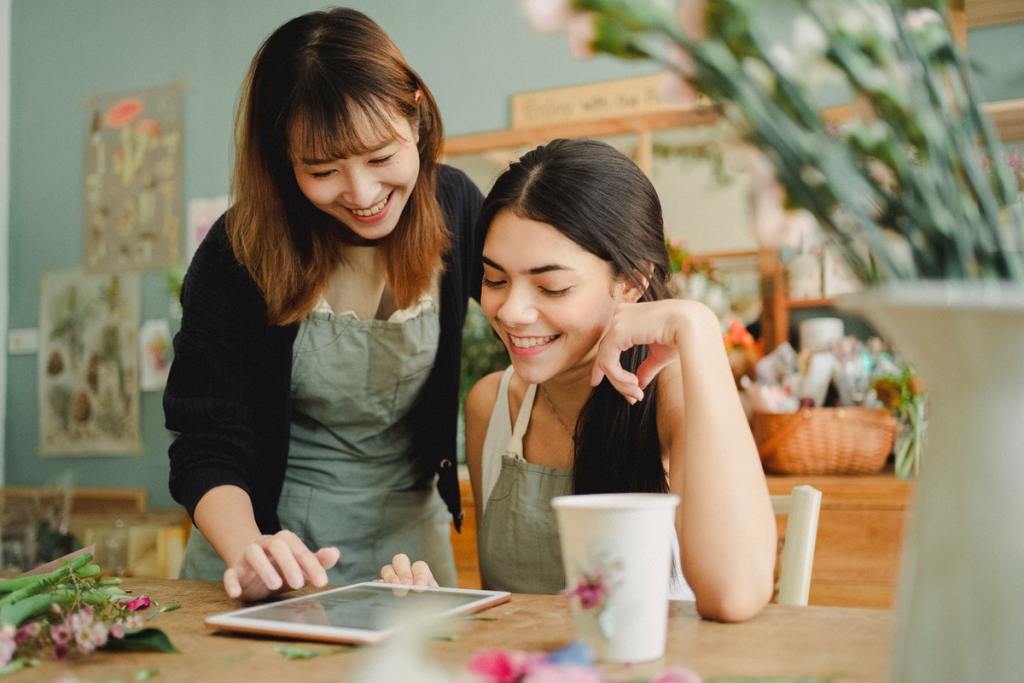 DIY examples to get you started
Whether using rain gutters or another material, recreating your own gutter garden is actually rather simple! There are tons of gutter garden ideas out there, from strawberry gutter gardens mounted to the sides of fences to gutter gardens built into a greenhouse to make more use of vertical space in a controlled environment.
Indoor kitchen herb gutter garden
Because rain gutters can be cut to any size you need or want them to be, gutter gardens make the perfect candidate for indoor kitchen herb gardens. You can keep them small, cutting to a desired length, and mount them on the wall to make use of any excess vertical room your kitchen has that isn't currently in use. Gutter gardens keep the herbs off the counter and keep your window sills free of clutter, all while letting you grow your own ingredients.
You can find this idea and many others here!
PVC pipe "gutter" garden
Gutter gardens don't always have to be made from actual gutters! Cutting a PVC pipe in half (the long way) mimics the look and feel of a rain gutter but is more versatile and easy to work with, since it's plastic and not metal. It's more lightweight, too, so may be easier to maintain and hang in an indoor space where you may not be able to support the hardware needed for rain gutters.
Check out this idea and more here!
Gutter garden ideas are vast, and they can be anything you dream them to be. The best thing about gutter gardens is that they're versatile and able to be molded to the individual gardener's needs, be it a space for flowers outdoors or some small indoor herb boxes you can hang on the wall.
Editors' Recommendations