It doesn't seem like there can be a conversation about gardening without the term organic coming up. Many gardeners turned to growing their own food to control what does or does not go into their food. The discussion around whether or not everything used needs to be organic is a never-ending one. To add to the conversation, we asked Master Gardener Angelo Randaci for his expert advice on why organic gardening is excellent for your health and the planet.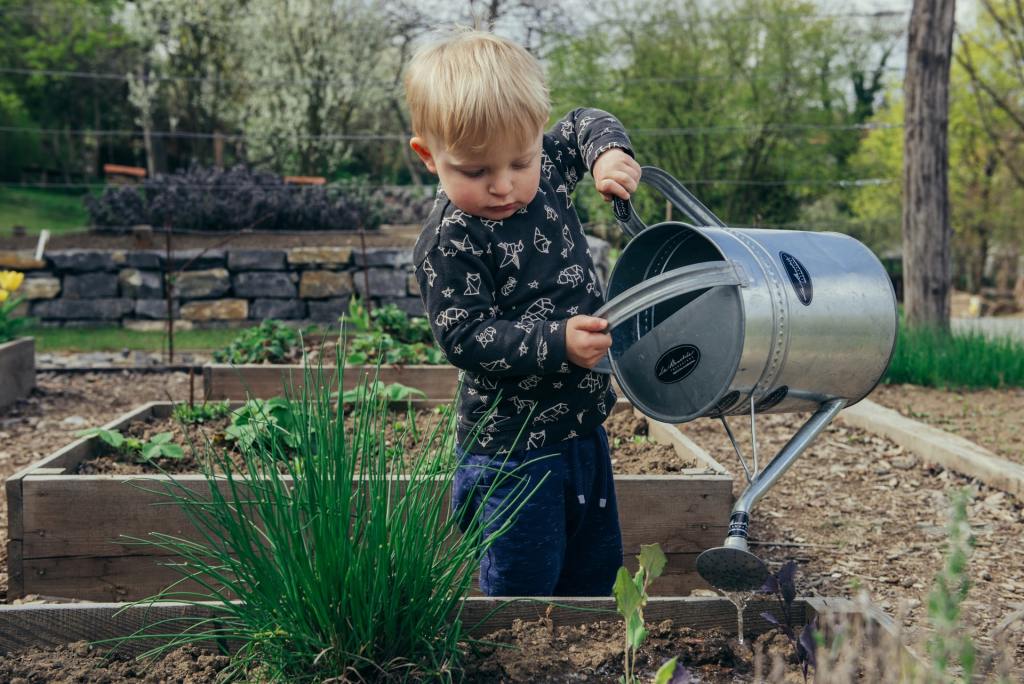 What is organic gardening?
Before we dive into why you should consider organic gardening, let's talk about what it is first. Quite simply, organic gardening is a method where all products, including seeds, soil, compost, fertilizer, and pesticides, are made of organic material. This would exclude any chemical pesticides, fertilizer, or seeds taken from non-organic plants.
The absence of non-organic elements is the main reasons many gardeners start this new hobby. "Your food goes directly from garden to table, eliminating any questions about how it was handled or where it has been," says Randaci. It's about having peace of mind that your food is free of mysterious and potentially harmful chemicals.
Physical health benefits
Besides knowing where your food comes from, there are several physical health benefits that growers can gain while building and caring for an organic garden. Since there is less help from chemical weed killers and pesticides, organic gardening can require more labor than conventional gardening. More time and energy are needed to check the plants for bugs or illness and more time in removing weeds.
Radci says these are the factors that will benefit growers and help them build a strong and healthy body while doing something they love. "Working in the garden helps to burn calories while giving your arms and leg muscles a workout."
Your body can burn around 200 to 400 calories for every hour of working in the garden. Pulling weeds sounds a lot more fun than doing burpees! Additionally, more time spent outside means the body can produce more vitamin D, which good for your body and your brain.
Mental health benefits
A healthy body is an excellent reason for doing anything, but organic gardening doesn't stop there in its benefits. Studies have proven over and over just how much being outdoors and gardening can improve mental health.
According to Randaci, "Organic gardening can improve a heavy mood, dissipate feelings of anxiety, lift depression, and reduce stress." Living in a world where everything is fast-paced and deadlines are stressing everyone out, it's terrific to have a garden where nature takes its time, and there's no one tapping his foot waiting for seeds to germinate or fruit to ripen.
While these benefits can be true for non-organic gardening as well, there's an additional sense of self-sufficiency when gardening with all-natural remedies and sources.

Reduce home and kitchen waste
We don't need scientific proof that humans produce too much waste, and something needs to change.
"[Organic gardening] is beneficial to the environment because you will be using yard waste, kitchen scraps, as well as items that would normally go into your recycling bin," explains Angelo.
With organic gardening, you can do your part to lower your home's waste amount by using kitchen scraps and recyclable paper in your garden. A home compost pile will not only give you a place to throw out banana peels, but it will also provide your garden with a healthy and organic source of fertilizer. This is truly a win-win situation.
Healthy bees, healthy planet
Many of us flinch when a bee buzzes by our heads, but we all know how important bees are to the planet. Without bees and other such pollinators, life on earth would screech to a halt. Unfortunately, bee populations have been reducing at alarming rates for over a decade, and pesticides are among the leading causes of bee deaths. While everyone can agree that mosquitoes, cabbage moths, and wasps are annoying and sometimes painful, the products used to kill and exterminate these insects will also kill honey bees, butterflies, and other pollinators.
Organic gardening eliminates the use of these harmful chemicals and allows bees to live and help your garden by pollinating it and increasing fruit production. You could even start your own hive and harvest homemade honey!
So whether you're just starting or you're a seasoned gardener, consider switching to organic methods or at least incorporating some of these tips and tricks. It will be good for the mind, body, and spirit — and the bees and the planet will thank you.
Editors' Recommendations