As the days get cooler and shorter, there's less available light for our indoor plants. Without the light they need, once thriving and happy plants can become sad and droopy. To fight this almost inevitable truth, it might be time to consider purchasing some grow lights to help your plant babies live their best lives even during the darker months of the year.
It's important to remember while shopping for grow lights that they're not all created equal. Grow lights are built and designed for specific tasks and sometimes for particular plant species, so don't go and purchase the highest-rated lamp without looking at its specialty. Things to look out for while shopping are wattage, light color spectrum, dimmable modes, and automatic on and off functions.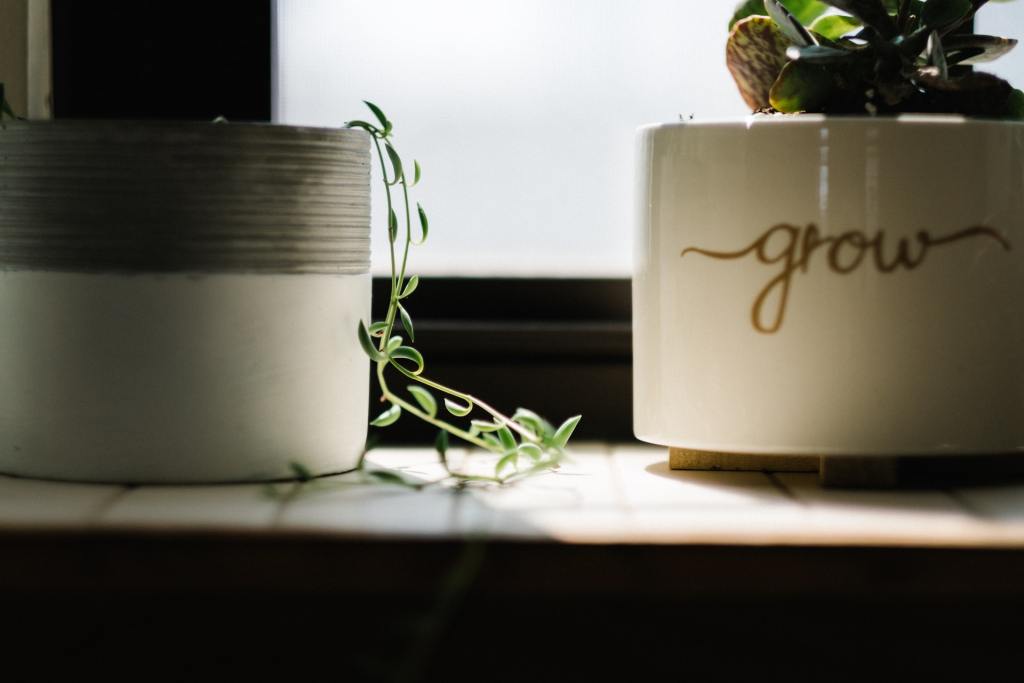 This grow light from EXORKAS is ideal for almost any situation. While that means it might not be the best at one job, it will be the best investment for growers who need a multipurpose product. The four adjustable arms allow you to position the lights at the optimal spot when many similar products only have two arms. There are options for red or blue or both colors to encourage growth and blooming, there are nine dimmable modes, auto turn on and off settings, and you can use this for indoor plants or an indoor garden such as herbs, seed starts, or outdoor potted plants that come inside for the winter. The clip used to mount it to furniture is secure and ensures that you can bring light to almost any spot where your plants might need it. Is the shelf too full of plants to set down a lamp? Clip this one to the side!
It doesn't matter what kind of cook you are; there's nothing better than having fresh herbs in your kitchen to add just the right amount of pop to any dish. Fresh basil, thyme, rosemary, or whatever your favorites are can thrive in the middle of winter with some help from a grow light. Keep that summer-like freshness in your foods with this grow light specifically designed for growing herbs in your kitchen. You'll also save a ton of money on fresh herbs from the store. The lights are a full-spectrum solar simulator, which isn't the best for houseplants that might need more for growth or blooming, but is perfect for keeping kitchen herbs happy. It also has an auto-turn-off and on timer and a sleek and stylish design.
While there are lamps that look great and will add to the aesthetic of your home design, sometimes it's best to find an option that you can mount and hideaway, so the focus is always on the plants. These LED grow strips are perfect for anyone looking for an option to stick under a shelf. Each strip is 13.8 by 3 by 2-inches and offers full-spectrum light. In addition, they have an automatic timer for turning the lights on and off without you having to remember every day, and they have adjustable brightness levels to adapt to specific plant needs. You can use the screws included with the purchase, or you can attach them with the double-sided sticky tape included.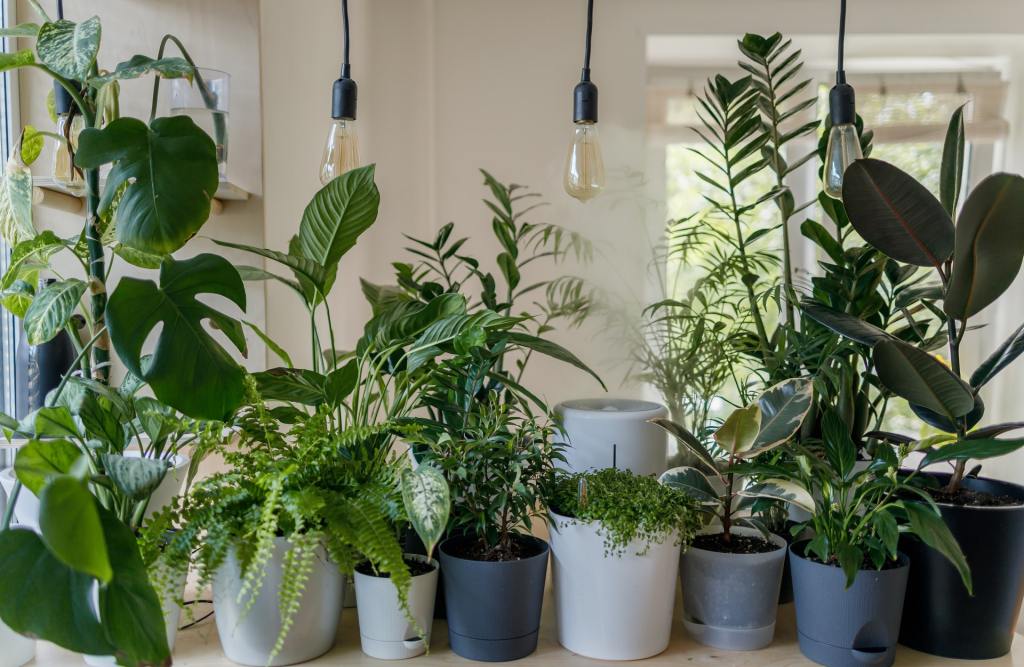 Maybe you already have a lamp you'd like to use, or you'd rather find a style of lamp that suits your aesthetic; either way, your best option might be a grow light bulb like this one by GE Lighting Store. You can put this bulb in almost any lamp and turn it into a grow light for your plants. You could even replace the bulbs in your ceiling-mounted fixtures to give your plants the little extra boost they might need all year round. This bulb emits a low amount of heat and has a balanced level of light to help grow everything from seedlings to fully mature house plants. It also doesn't have the classic red or purplish glow of many grow lights, but instead has a soft and pleasant color that will work as a regular light too.
As we get closer and closer to every gardener's least favorite time of the year, we can at least rest assured that our indoor plants will be taken care of. Use some or all of these grow lights to improve the life of your indoor plants and watch them flourish, even through darker seasons.
Editors' Recommendations