If you're a complete novice to all things green, a ready-to-go indoor garden kit may be just what you need to get started on your planting adventures. While a set may be pricier than simply heading to your local nursery, it can save you the time required to track down all the components necessary for a thriving garden. If you're an expert gardener, you can also keep an eye out for more advanced sets for systems such as hydroponic gardening. Ahead, we've compiled the best indoor gardening kits available online and go over the pros and cons of each!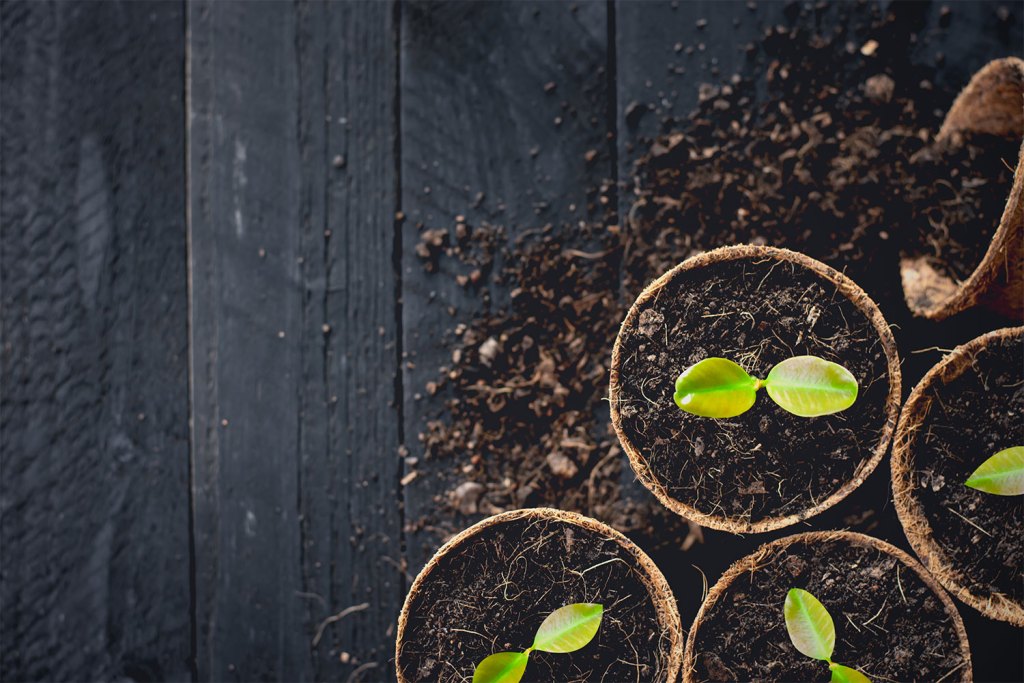 All about the basics? The straightforward Urban Leaf Herb Garden might be for you — there are no gadgets or gizmos here. Including everything that you need to grow eight herbs, the kit essentially comes with soil discs, biodegradable coir pots, bamboo labels, and seeds, in addition to a comprehensive growing guide. However, you will probably need new containers to repot your seedlings, along with the obligatory sun and water requirements. While pricier than simply picking up seeds and potting mix, this kit is one of the more inexpensive ones out there, usually costing under $20.
The compact AeroGarden Harvest will make planting virtually effortless. It uses a 20W LED grow light for full-spectrum, optimal lighting, capable of growing plants up to five times faster than soil. The AeroGarden Harvest uses easy-to-navigate buttons that tell you when your plants need more water and food so you can keep on top of caring for your herbs. To get started, add the pre-seeded pods, water, and plant food before plugging in the device — setting up the AeroGarden shouldn't take you any more than a couple minutes. Because it's a bit of a technical system with supplemental lighting, the AeroGarden Harvest usually costs upwards of $100, even when on sale.
Similar to the AeroGarden Harvest, the idea with the Click and Grow Smart Garden 3 is that it works just like a capsule coffee machine. Instead of coffee, you have biodegradable plant pods with seeds and nutrients inside. And instead of a coffee machine, you have an apparatus with a built-in grow light. The Smart Garden also comes with a perfectly calibrated watering and lighting system so you never have to worry about giving your plants too much or too little care. Plus, Click and Grow also has an app that goes along with the set, although users have noted that it can be buggy. And though the kit comes with complimentary basil seeds, you'll need to buy more seed pods if you want other plants.
For under $40, Planter's Choice offers a low-tech herb growing kit for those who want to dabble in windowsill growing without investing too much time or money. The starter kit comes with reusable pots, pre-fertilized expandable starter discs, seed packets, and bamboo markers in addition to a thorough instruction guide. Instead of biodegradable pots, you get actual planters that you can reuse for your other gardening projects down the line. The different herbs in the set include dill, basil, chives, thyme, parsley, oregano, cilantro, sage, and mustard. The seeds have also been tested for the highest germination rates possible. Again, you may get higher value for money handpicking out these components at your garden center, but the perk of this herb-growing kit is its convenience.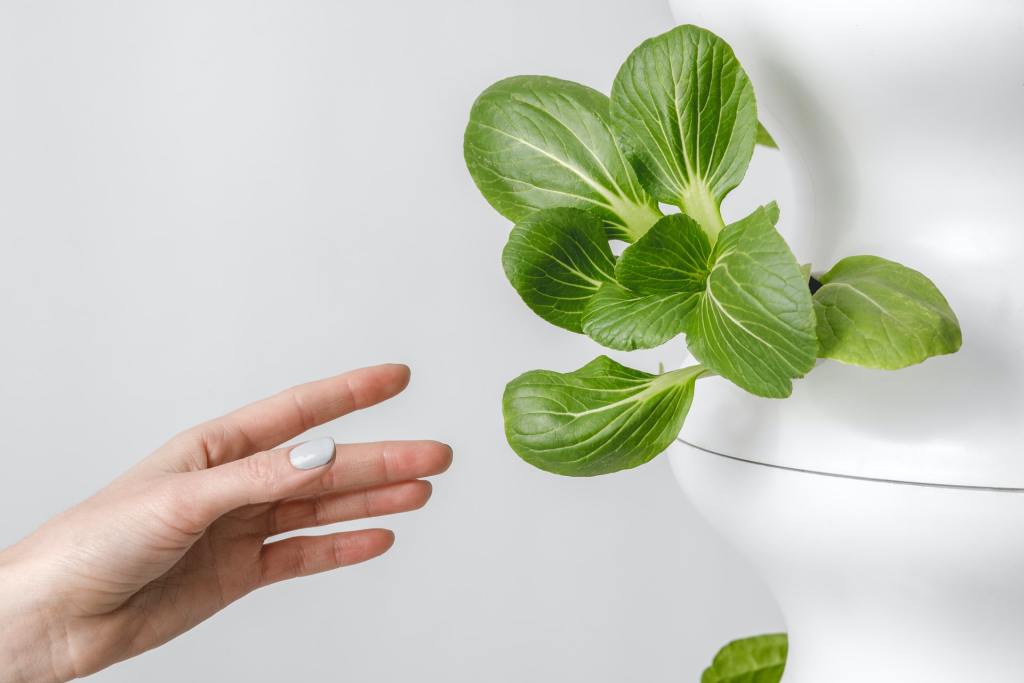 If you've ever wanted to grow food without having the space to do so, hydroponic gardening may be the way to go. Hydroponic gardening can get convoluted, so buying an indoor growing kit can help you get started out on the right foot. Lettuce Grow's system includes a farmstand, water pump, power cord, grow cups, timer, seedling grow cups, scoops, plant food, and a pH testing kit. It's also self-watering and self-fertilizing, so it takes a lot of guesswork out of growing your plants. Though very comprehensive, the Lettuce Grow Farmstand Hydroponic Garden System is expensive, its cost ranging between $348 to $649.
This $20 indoor herb garden kit from Modern Sprout is a great way to venture into the less technical form of hydroponics — wicking, which brings water and nutrients to the soil passively via a string attached to the bottom of your planter. In addition to the actual seeds, each set includes a Mason jar, stainless steel net pot, coco pith disc, wick, and plant food. Some herbs available on Modern Sprout's site include organic parsley, basil, mint, lavender, and rosemary. The site itself also features instruction manuals and videos to help ease setup. Getting the right conditions for wicking to work may be tricky, however — Amazon reviewers have mentioned struggles with growing plants beyond seedlings and also pointed out that there may not be enough pith (the growing medium).
With a little digging around, both beginner and expert plant enthusiasts will find helpful sets out there for rewarding indoor gardening projects. Whether you want to dip your toes into traditional gardening or would like to try out more advanced hydroponics, discover an indoor gardening kit online to get started on all of your planting endeavors. Most sets will come with seeds, containers, fertilizer, soil, and an instruction manual, so all you need to do is provide your plants with water and sun!
Editors' Recommendations