Eliminating weeds can be a time-consuming gardening chore, especially if you're pulling them by hand. Some gardeners will speed up the process with an herbicide like Roundup, which essentially dries up a plant to kill it. However, many gardeners have expressed concern about potentially harmful chemicals used in inorganic herbicides, which may be dangerous on edible crops and lawns where kids and pets play. We've compiled a guide that breaks down why you might want to opt for an organic herbicide instead and how you can choose and apply an affordable one that will be effective on your plants.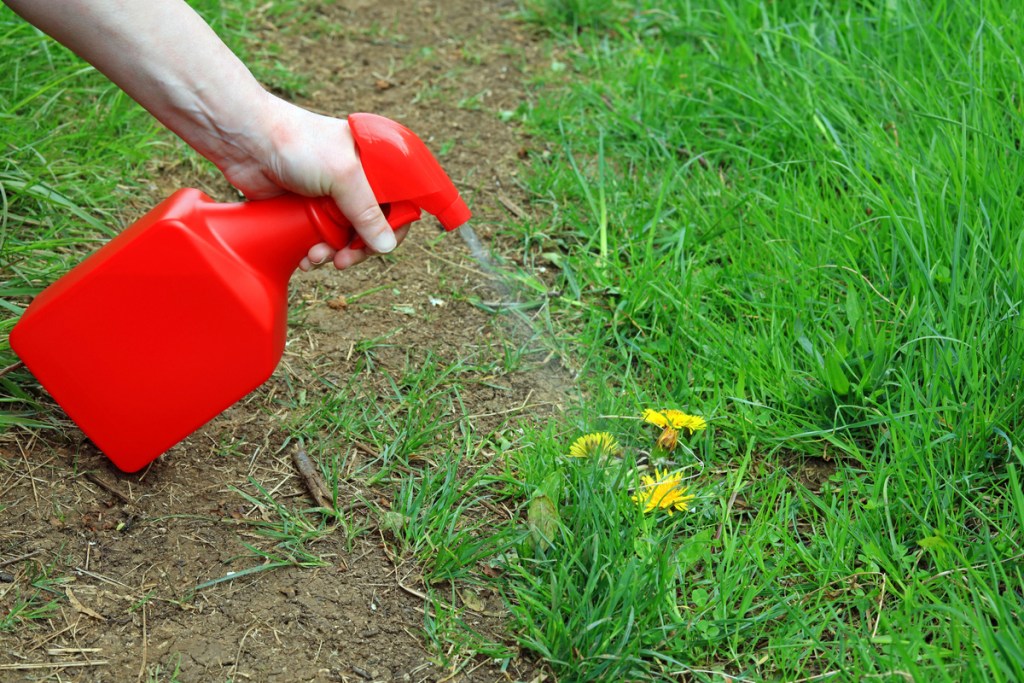 Why you might use an organic herbicide instead
The active ingredient in most common inorganic herbicides is glyphosate, which the International Agency for Research on Cancer has determined is "probably carcinogenic to humans." This revelation has been enough to spike concern in the gardening community — who wants to spray potentially-harmful chemicals on their plants and soil? From this revelation, a desire for more natural weed-control methods was born.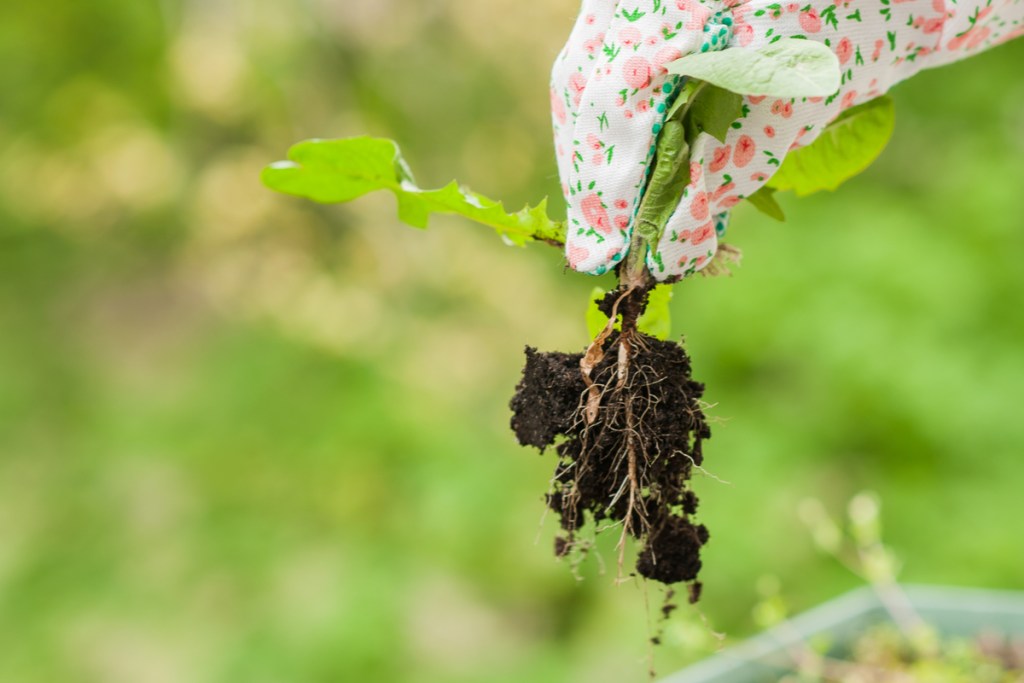 How to use an organic herbicide
Many people believe that organic herbicides aren't as effective as non-organic ones, but it depends on the kind you buy and how you apply it. Gardeners can apply pre-emergent or post-emergent herbicides to their plants. You can use pre-emergent herbicides on germinating plants or plants just starting to poke through the soil. Post-emergent herbicides tackle plants that are already established. Most organic herbicides are post-emergent ones. They're also nonselective, which means that they can't distinguish between weeds and other plants.
It's best to use your organic weed killer on plants that have already been established but aren't too tall. (The ideal length is under 4 inches). As they're usually non-selective, apply them to areas that you need to completely clear. If you're trying to get rid of perennials, you might need multiple applications. Organic weed killers work best when you also manually pull out the roots completely.
The ingredients list
Sold in concentrate or diluted form, organic herbicides for weeds tend to contain either corn gluten, acetic acid (vinegar), or citric acid. So how do herbicides work? Essentially, natural weed killers work by removing the waxy plant cuticle or damaging the plant's cells so that it desiccates and dies. As such, they require direct contact with a plant and will usually get rid of everything in an area non-selectively. When sprayed in the soil, the acid will also prevent roots from growing.
The best organic herbicides under $30
To get rid of weeds naturally, some gardeners will use concentrated vinegar, boiling water, or even flame torches. To make the weeding easier on yourself, you can order a ready-to-go formula that's usually more effective. Organic herbicides tend to be more expensive than glyphosate-based formulas, but there are affordable options out there. Below, we've rounded up organic herbicides that cost under $30.
Corn gluten: Preen Organic Vegetable Garden Weed Preventer
At $21, Preen is technically an organic weed preventer, meaning that it can stop pre-emergent weeds in its tracks. Consisting of corn gluten, it can inhibit the root development of crabgrass, dandelions, clover, and other weeds, so sprinkle it around your vegetable gardens. Because Preen prevents rather than kills weeds, you want to first hand pull any post-emergent weeds that you see.
Citric acid: Burnout
At $24, Burnout contains citric acid and clove oil to eliminate broadleaves and grassy weeds. It's a non-selective herbicide that works similarly to vinegar-based weed killers by stripping away the plant cuticle and causing it to desiccate.
Vinegar: Green Gobbler Weed and Grass Killer
Green Gobbler, which costs $25 a gallon, is a top-selling organic weed killer. It uses ethanol derived from corn and concentrated vinegar four times stronger than the stuff in most people's pantries. In hours, it kills weeds such as crabgrass, white clover, musk thistle, dandelions, and more on contact.
Citric and acetic acid: AllDown Herbicide
AllDown, which is $25 for 32 ounces, doubles down with 6 percent citric acid and 8 percent acetic acid. It works best on small weeds in the spring and summer — more mature perennials may require reapplication.
Ammonium nonanoate: Ortho Groundclear
At under $20 per gallon, Ortho's ready-to-use herbicide offers the most affordable option on this list. Its active ingredient is ammonium nonanoate, a naturally occurring fatty acid found in animals and plants with low toxicity. This OMRI-listed product works quickly and is rainproof in two hours.
Switching to an organic herbicide may seem like a daunting task, but understanding how the ingredients work, as well as how to apply a weed killer, will help you eliminate unwanted growth in no time.
Editors' Recommendations