Knowing what and where to put lawn ornaments and decor can be overwhelming and intimidating. With the plethora of options available, it can be hard even to know where to start. Worry no more!
Below is a guide to aid you on your journey to find the perfect lawn ornament that not only reflects your style but is functional, too. Remember that sometimes to find out what you like, you first have to explore what you don't like.
What's your style?
While this can immediately feel like a hard question to answer, try not to make it harder than it needs to be. The best way to make a home and its outdoor space flow is to mimic your home's style within your garden. If your home is formal or traditional, a traditional style garden will likely be the natural option.
The same goes for a more modern home, or eclectic, or any other style. Find the critical elements within your home's style that you can replicate outdoors. Now that all other styles have been eliminated, you can focus on finding pieces that reflect that already chosen style.
The types of lawn ornaments
There are an endless number of functional lawn ornaments available, but some of the most popular are:
Birdbaths and feeders
These can be made with various materials and come in many shapes, sizes, and styles. The best part of birdbaths and feeders is the wonderful visitors you are inviting to your yard.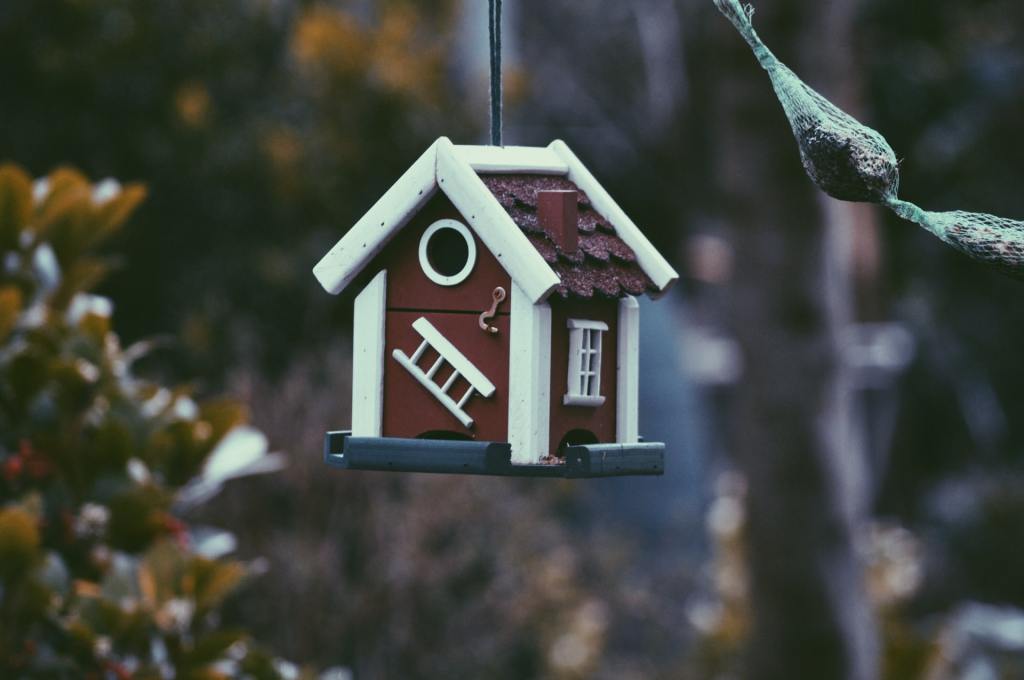 Animal homes
Like birdbaths and feeders, animal homes can range from bee houses, bat houses, and birdhouses. These encourage the little critters to your yard and provide entertainment and joy.
Sculptures
Ranging from gnomes to traditional marble sculptures, these can find a place in almost any garden decor.
Furniture
Old dressers, lawn chairs, and coffee tables are just a few examples of furniture that can not only look great in your garden but make it more functional and comfortable to use.
Lighting
Whether you use solar-powered path lighting or ornately designed hanging lights, adding lighting to your outdoor spaces is a sure-fire way to create more usable time and beauty for your garden.
Lawn ornament materials
It's essential to identify the materials of which lawn ornaments are traditionally made. Certain styles adapt to specific materials better than others. For example, a traditional garden is elevated with natural stone statues, while a modern garden might look great with a metal sculpture.
The six main types of materials used in lawn ornaments are:
Natural stone
Concrete
Cast stone
Ceramic
Metal
Wood
A seventh bonus option is recycled items. It can sometimes be hard to know what recycled items are made of, but repurposing old chandeliers, broken pots, or worn-down furniture is an excellent way to bring your garden style to the next level while saving money and recycling. It's a win-win-win!
Where to put the ornament
This is probably the most challenging part of decorating your lawn or garden. Unfortunately, there is no right answer for every situation, and it all depends on your style and what you're trying to accomplish with the space. However, now that you've explored your style, the materials you might want to use, and some of the available options for lawn ornaments, you'll have an easier time finding just the right spot.
To get the creative juices flowing, here are some of the most commonly used locations for ornaments.
Pathways
Pathways are a great location for smaller statues or lighting to guide visitors down the path in a beautiful way. Lights also keep everyone safe by lighting the path up during twilight or evening hours.
Garden beds
Within the garden beds themselves, there are ample opportunities to tuck in statues or decorative pots. This creates a layered effect that adds depth to your garden design.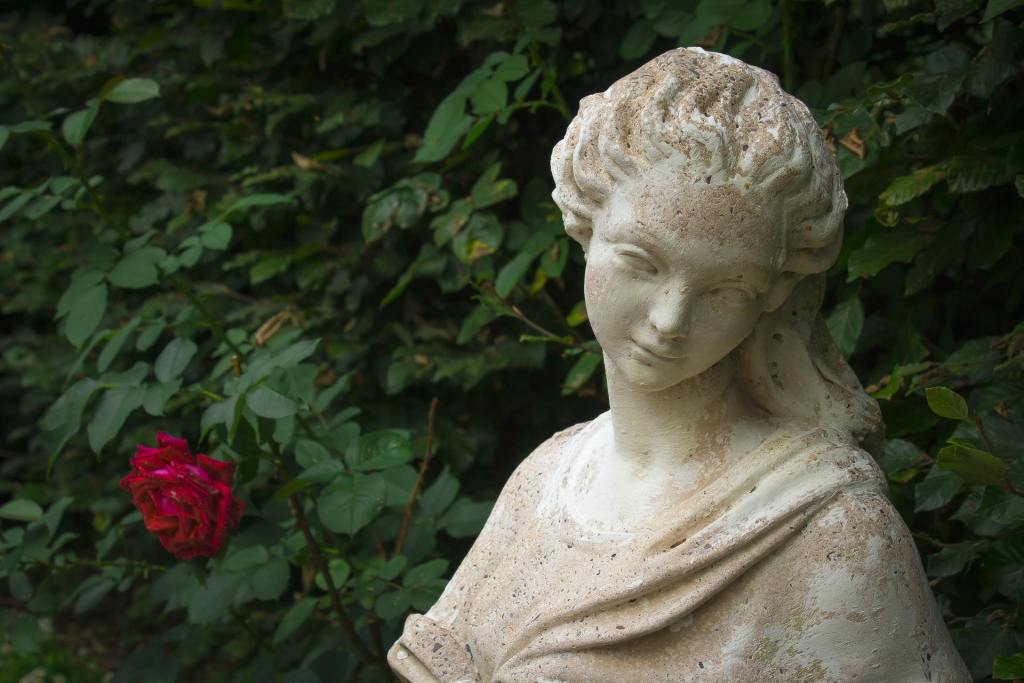 Focal points
Larger statues or sculptures are an excellent way to create a focal point within the garden. These typically are placed at the end of a path or the center of a sitting area.
Hidden nooks
If your garden is blessed with a reading nook, this is an ideal spot for a companion ornament. An adorable gnome, birdbath, or lighting can add just the right amount of flair without being too much.
Wear and tear
One last thing to think of while shopping for cute and functional lawn ornaments is the wear and tear they will experience. No matter the material they are made of, lawn ornaments are going to experience fluctuating temperatures and inclement weather. Typically they are made with durable and long-lasting material; however, even the strongest stones can crack during bitterly cold winters.
Consider the climate you live in and where you plan on placing the ornaments. Will they be baked by the sun all day? Are they under trees that have lots of falling leaves or acorns? Do winters hit frigid temperatures? These are all things that can wear down these items and cause them to erode over time. Bringing them indoors during the winter months or maybe finding a new spot might be in the best interest of the ornament and your wallet.
Look at the space you have and the materials of the sculptures you're interested in to determine where you can place lawn decor. Remember to think about the type of weather you experience and the other styles within your home to ensure you have a cohesive look.
Editors' Recommendations