When it comes to outdoor furniture, you should consider it an investment. The truth is that regardless of your yard or patio's size, the furniture you place in those spaces can enhance their function and visual appeal. Would you want to hang out on your patio with family and friends if you didn't have a comfortable place to sit or have drinks? Probably not.
Socializing, playing, and working are all more enjoyable when you have nice outdoor furniture. With that in mind, you obviously want to extend that furniture's overall lifespan. Keeping it maintained and functioning properly is therefore in your best interest. To ensure that you can, we've listed some things you should keep in mind.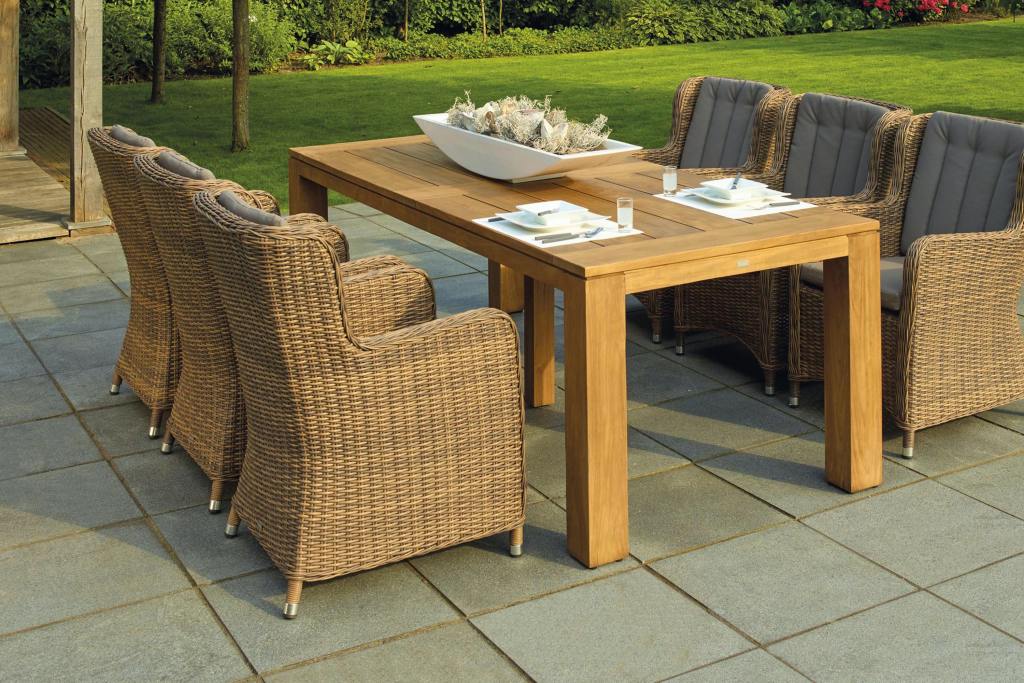 Use protective sealant on your patio's wood furniture
Moisture seeping into the cracks of your wooden patio furniture isn't a good thing. Water has a way of eroding and rotting wood. To prevent that from occurring, you should apply a protective sealant. In many regions, as fall sets in, storms come in and there's a lot more rain. When winter hits, snow falls. Therefore, putting a coat of sealant on your wooden furniture is especially important once the weather begins to cool.
A sealant will prevent the rain and the snow from seeping into the wood. With that said, if you want to be extra cautious (which is recommended), then also purchase and use covers. Remember that in most cases, the cost of prevention is far less than the cost of restoration. As long as you care for your wooden outdoor furniture properly, you can expect it to last for many years.
Don't leave wrought iron furniture in the elements
Wrought iron chairs and tables can look really lovely in your garden, backyard, or patio. However, you shouldn't leave them outside when inclement weather hits. If you know rain or snow is imminent, you should bring your wrought iron furniture into a space where it can remain dry. Alternatively, purchase and use waterproof covers. (Using a cover may be more practical, since most wrought iron furniture is pretty heavy. Moving it from place to place can be a chore.)
If you allow your wrought iron furniture to stay outside in the wet weather, it can begin to rust, weaken, and break down. It also damages the overall appearance of the furniture. Even if your furniture is made from galvanized metal, this can still happen, although it tends to hold up a little better than regular metal.
Bring in plastic furniture before it freezes
You won't have the same kind of issues with water messing up your plastic furniture's appearance or causing it to rot. The biggest thing you'll want to consider protecting is the fabric of any seat cushions your plastic furniture may have. In that case, use breathable furniture covers that keep the dust off and help prevent mildew.
However, plastic furniture doesn't do well in freezing temperatures. In fact, super cold temperatures can cause the plastic to crack. Preventing that is pretty easy to do. Remember that most plastic furniture is easy to stack (chairs, etc.). Therefore, you can stack it and bring it all into the garage or another storage area where it won't be in the snow and where the interior temperature is a few degrees warmer than freezing.
Don't worry about your aluminum furniture
Unlike wrought iron outdoor furniture, aluminum doesn't rust easily. Therefore, neither rain nor snow will do much damage. You can leave aluminum outdoor furniture right where it is and everything will be fine in most cases. However, if there are strong storms where you're expecting a lot of wind, you can always bring it into your garage or storage shed. Aluminum is much lighter than wrought iron, so you can easily move it from place to place.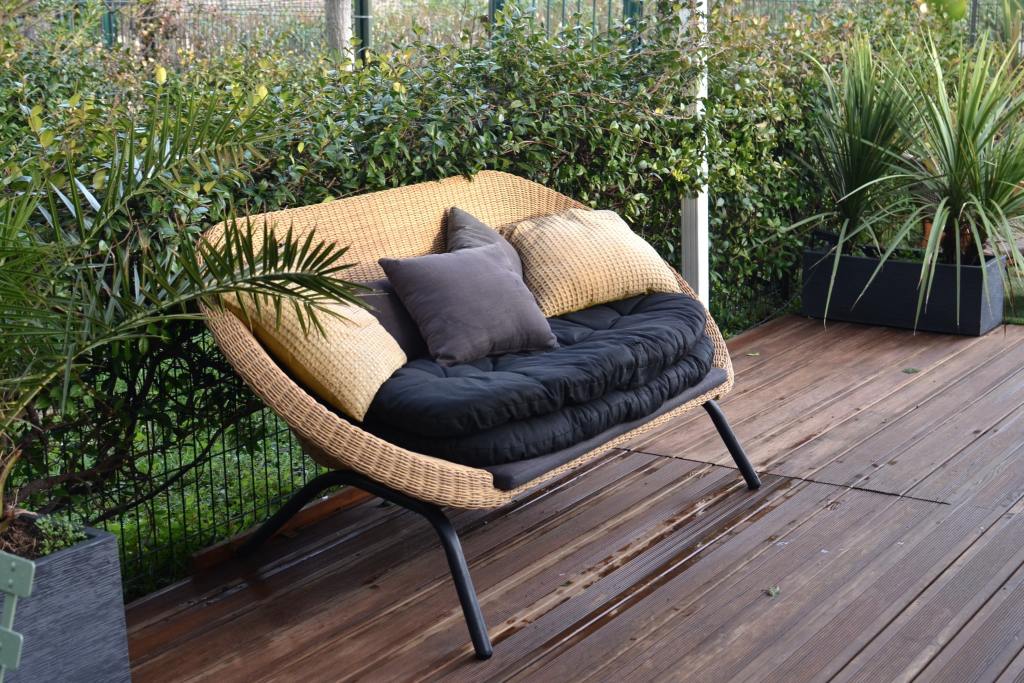 Store your cushions indoors
We briefly mentioned cushions above and suggested using breathable covers when you know it will be rainy out. Of course, you can use them during the winter when you're actually using the furniture itself, say if you want to sit on the patio during a crisp morning with a cup of coffee. However, when you're not using those cushions, bring them into your house or store them in a shed because freezing temperatures can damage them.
Finally, remember that no matter what kind of outdoor furniture you plan to use, the sun can damage all types. The sun can cause paint and fabrics to fade, or the metal will get burning hot, or the plastic could even begin to melt. When not in use, you'll want to keep furniture in the shade or place covers over it.
Ultimately, as long as you take care of your outdoor furniture, you'll be able to enjoy it for many years to come.
Editors' Recommendations