Your outdoor lighting is the first element your guests see when they visit and the last as they leave. This space allows you the opportunity to create an unusual and elegant atmosphere. This can be achieved with everything from simple external accessories to highly decorative lighting that adds drama to your landscaping.
What types of outdoor lighting are best?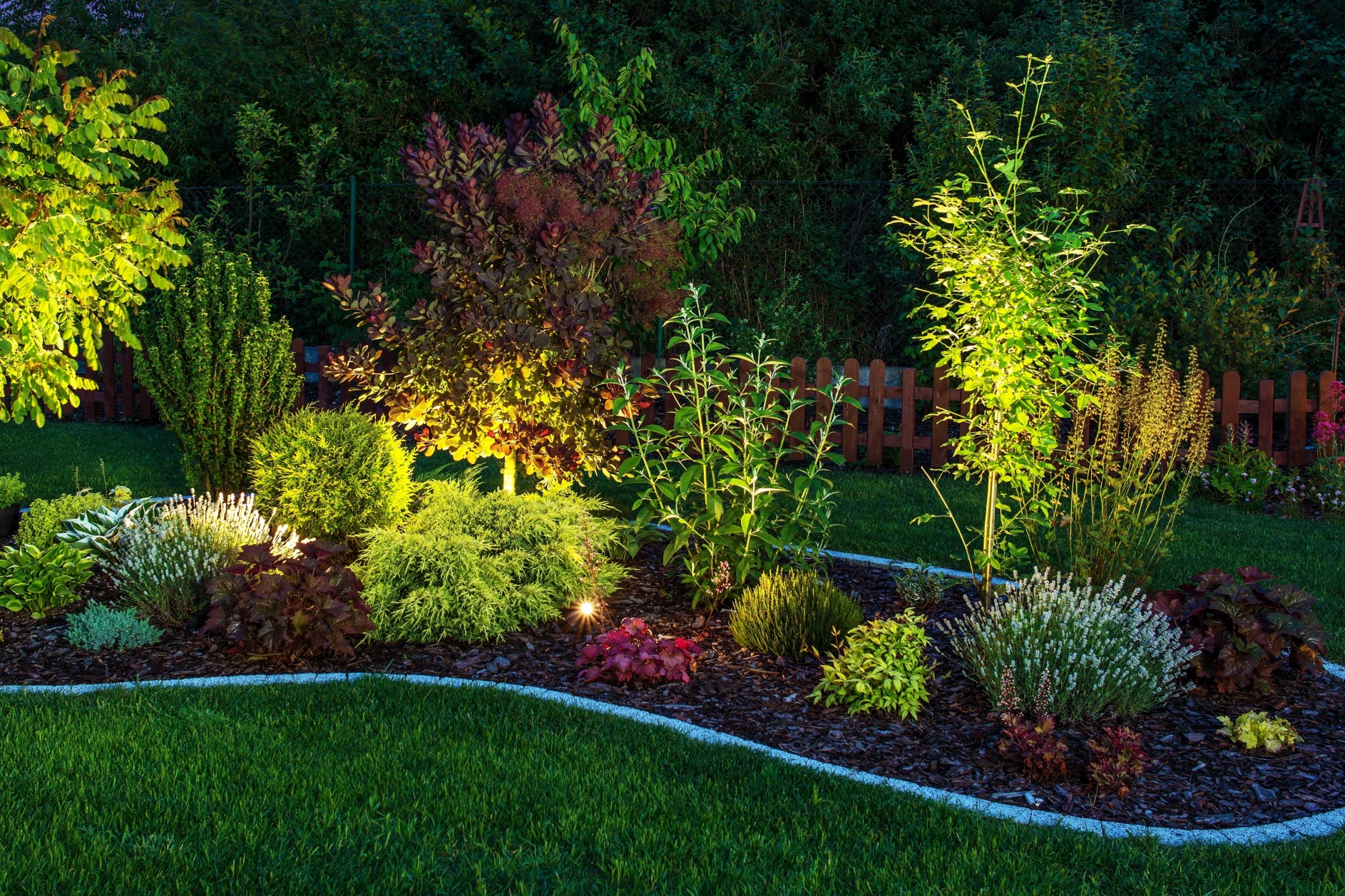 Let's take a look at some of the various types of lighting available:
Solar lights. These lights use the sun as a source of energy instead of electricity. For this reason, solar-powered lights can be placed anywhere in your garden, making them both convenient and versatile.
Spotlights and floodlights. These are also trendy and emit a powerful light beam. Since they are ground level, they work very well to highlight the natural properties of trees and shrubs.
Motion-sensor light. if you are looking for safety, this is the right choice for you. These lights can be set for different sensitivity levels. They surprise strangers who wander onto your property or shine light when an animal passes by.
Submersible lights. For those who like to dive into the water after dark, this diving light adds soft brightness to the water. Not only can diving lights be used in swimming pools, but they can also be placed in ponds, fountains, and hot tubs.
What are the best landscape lights?
If you're looking to highlight your landscaping beds, you have several options to consider:
Moonlighting. These light sources are located high in trees to achieve the desired effect, which mimics the soft glow of moonlight. Not only do these types of light improve visibility on your property, but they also add a beautiful and romantic feel to your landscaping.
Uplighting. This type of lighting is used to highlight specific elements in your yard, such as a special tree, a garden feature, or some type of architecture. It also can be used effectively when combined with downlighting.
Walkway lighting. Installing lights along your sidewalk or pathway becomes increasingly important for safety as the days shorten. These types of light can serve multiple purposes. Not only do they improve visibility along your sidewalk, but they also can protect border plants from pedestrians, mark boundaries, and highlight plants.
Driveway lighting. These lights provide greater visibility for your driveway, which can be especially helpful for guests. They also can be used to highlight any potential hazards along your driveway such as a steep embankment or sharp curve. Whatever driveway lights you choose, make sure they complement your other landscape lighting so you have a cohesive look.
Downlighting. This lighting adds depth to your landscaping. Since the lighting focuses downward, you can draw attention to landscaping, water features, and other ground-level focal points such as a beautiful hosta. It also is a practical choice for outdoor seating.
Accent lighting. This type of outdoor lighting is used when you want to highlight a specific area in your garden. For example, if you have an exciting sculpture, fountain, or tree in your front yard, you can install accent lights to make it the center of attention.
What is the best material for outdoor lighting fixtures?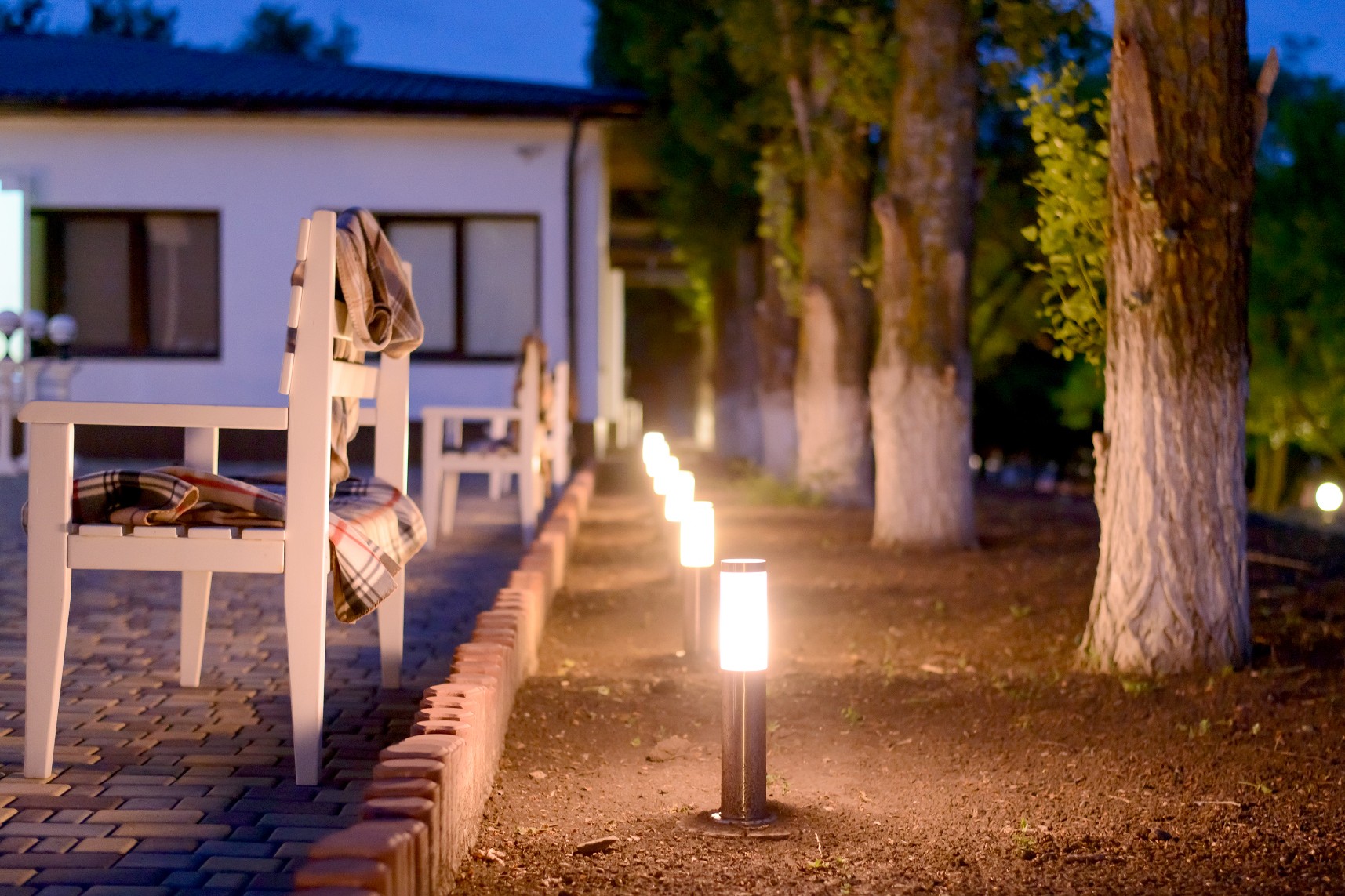 Fixtures come with a variety of material options such as plastic, aluminum, brass, copper, and stainless-steel. For auxiliary lighting, it is essential to consider the weather conditions in your region, humidity levels, gardening habits, and long-term expectations. Let's take a closer look at each tangible option for the pros and cons:
Plastic. This is the least durable option but usually the cheapest. Plastic can deteriorate over time in bad weather, with deformation and general structural damage.
Aluminum. Aluminum doesn't last long in the open air. There are added finishes that can help reduce corrosion, but eventually, they will need to be replaced.
Stainless. If you opt for stainless-steel, be sure to use accessories with an electropolished finish to avoid discoloration caused by weather conditions. Also, consider the grade of steel, as some are more susceptible to corrosion than others.
Brass. Brass can withstand weather conditions very well. Over time, it looks more like copper. Brass will last for many years because of its resistance to corrosion. Brass is a solid metal that is durable but also more expensive than other options. However, you can save money in the long run because you do not need to replace accessories very often.
You can use outdoor lighting for a variety of reasons, from creating drama around your home to providing safety. It also will improve your property's curb appeal, especially when you highlight a beautiful architecture feature or draw attention to a prized tree. Get creative and let the inner designer in you shine!
Editors' Recommendations