After being stuck in our homes the last two years, we've started to realize that making our homes into a lovely place to be is very important. However, we can only stay inside for so long before we ache for sunshine and nature. Turning your outdoor space into a haven where you can escape the indoors and enjoy some fresh air will improve your 2022 no matter what it throws at us. So here are some ways to spruce up your outdoor living space so you can enjoy the spring when it finally comes back around.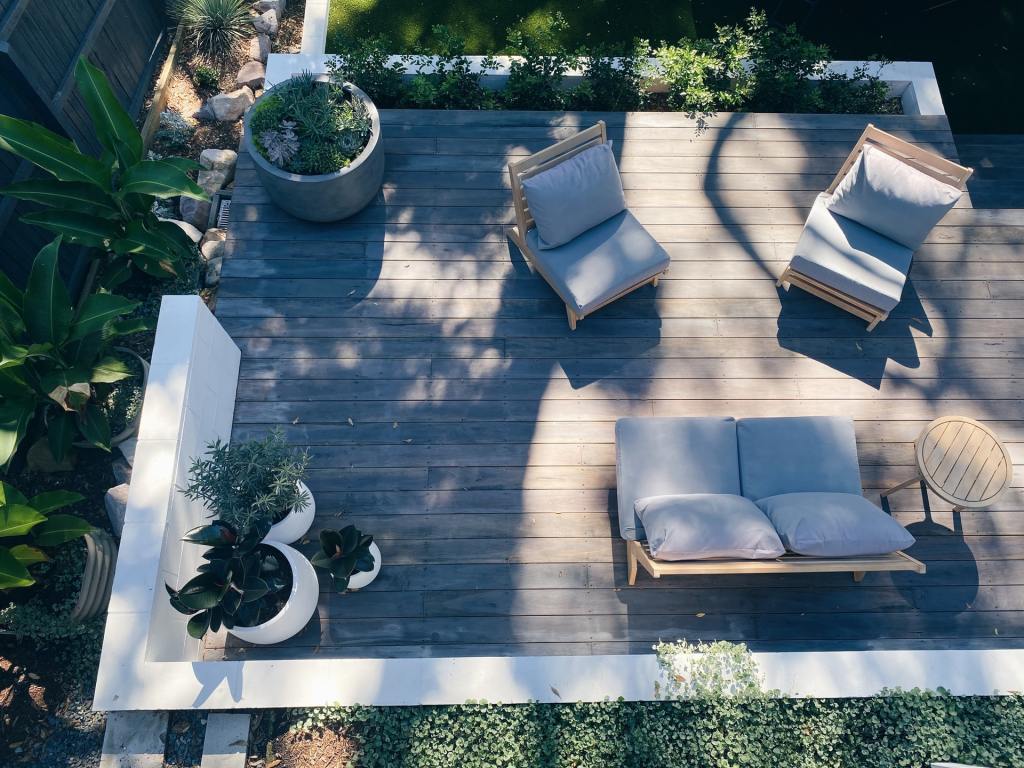 Bring indoor luxuries to an outdoor space
The best way to encourage yourself to go outside more often is to make it as comfortable as possible. So often, we choose indoor seating instead of going outside simply because that huge sectional is way more comfortable to lounge on. So instead, invest in comfortable seating, plenty of surfaces for drinks and electronics, and maybe even purchase some umbrellas or awnings so you can sit outside even if it's lightly raining. Making an easy transition from indoors to outdoors will encourage everyone in the home to come out more often and enjoy the space.
Vertical gardening
Not everyone has the luxury of having an expansive backyard. If you're struggling to know what to do with your smaller space, but you know you want more plants and gardening opportunities, try vertical gardening! This is where you take a wall of your deck or fence and grow plants one on top of the other. You might have seen these as living walls or those DIY projects with pallets and herbs. Either way, growing flowers or veggies vertically allows you to garden without taking up precious space in your smaller yard.
Outdoor office
Many of us spend a lot of time inside at our desks. If you were lucky enough to work from home the last few years, you might have a pretty decent setup for your home office. However, spending all day inside when the weather is excellent can be depressing, and if you're home, why not take advantage of the opportunity and create an outdoor office space? This allows you to keep working while enjoying the sunshine and fresh air. Endless studies are proving that getting outside more often improves mental and physical health!
All you have to do is find a weather-hardy desk, a comfortable chair, and a lowkey extension cord to power your devices. Just remember that you might want to move back inside for those Zoom meetings!
Container gardens
While you're spending more time outside on your more comfortable lounge set and working from home out on the deck, you might get an itch to start gardening some more. Maybe you've always wanted to grow your own lettuce for salads, or you'd like fresh herbs for your culinary adventures. The good news is you don't have to have a large backyard with a huge raised garden bed to start gardening. All you need is some containers, pots, soil, and seeds. You can grow almost any veggie or herb in a container and boost the freshness and flavors of your home-cooked dishes.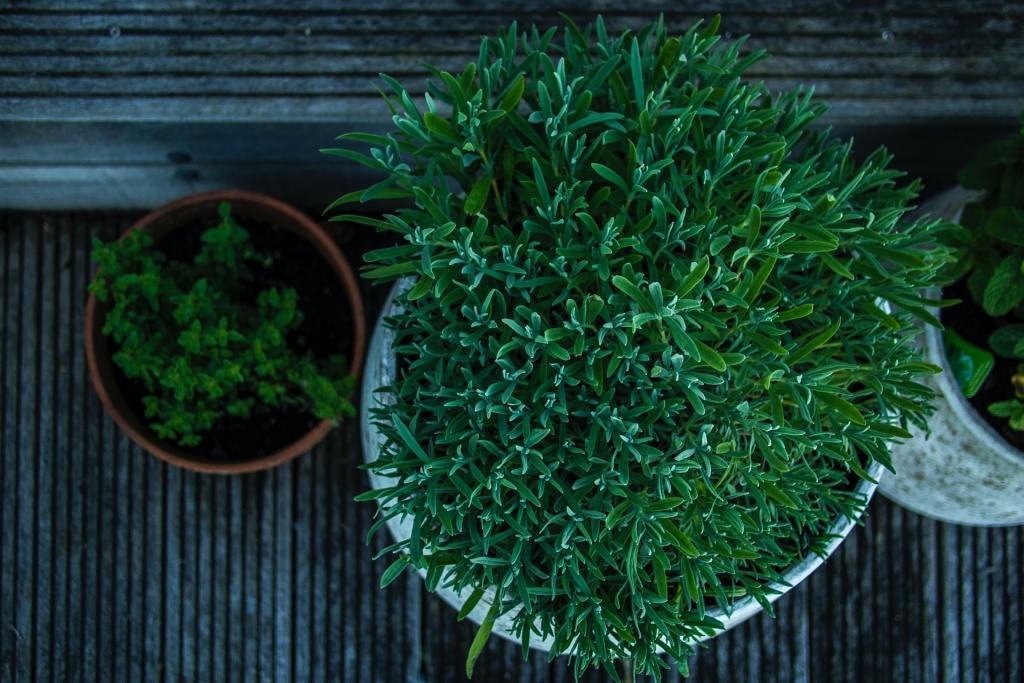 Use recycled materials
We all know that we should recycle as much as possible, but not as many of us are adamant about purchasing items made with recycled materials. There are loads of options when it comes to purchasing items that aren't brand new, and if you're looking for ways to make your outdoor space more inviting while still maintaining your low carbon footprint, we recommend buying items at thrift shops! There are so many furniture pieces that can be found for a lower price. They'll have furniture great for the outdoors, such as desks that are already a bit worn and would look excellent in an outdoor office! You can also find flower pots there for your container garden. Try looking in these places for the items you need to create the ideal outdoor living space for you and your family.
Turn that drab outdoor space into a luxurious place for resting and working with these tips. The last few years have taught us just how important it is to love the space we live in. Now you can create a space where you'll be comfortable to enjoy the great outdoors as well!
Editors' Recommendations