Fresh flowers are a beautiful treat for any time of year, but especially on Valentine's Day when you want to remind a loved one or dear friend just how much you care. Having reliable places to order online makes the process that much easier, and you don't have to worry about planning when to go out during your workday to purchase flowers and organize a delivery. These services will take care of all the details for you. All you have to do is pick out the flowers.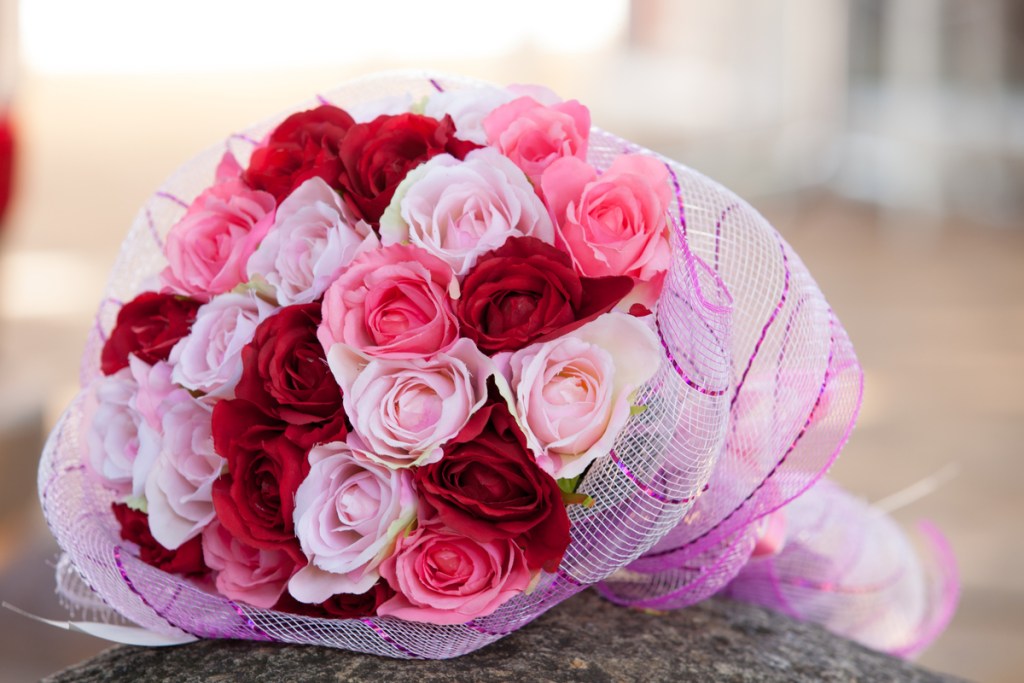 The Bouqs Co.
The Bouqs Co. offers a $12 weekday delivery for their Valentine's Day bouquets and arrangements. They have a wide variety of options available, from the classic arrangement of red roses to beautiful mixes of flowers and foliage. The Bouqs Co. has a 100 percent happiness guarantee, so if you or your recipient isn't happy for any reason, you can contact them with the confidence that they'll resolve your issue as quickly as possible.
The Bouqs Co. was founded on the desire to share beautiful blooms for a variety of occasions, from a display of love to just because. They don't believe in needing a solid reason to send gorgeous arrangements, and they work with farmers who put the utmost care and attention into your blooms. The flowers they use are under the care of the farmers until they're cut and then are immediately arranged and sent out with your note.
Aside from their Valentine's Day arrangements, they have a variety of flowers to choose from and arrangements that reflect an array of styles and occasions. They even have houseplants you can send to a loved one who is allergic to flowers but loves having greenery in their home.
Overnight Flowers
Overnight Flowers has beautiful Valentine's Day arrangements that come in different sizes. You can choose between 12 stems, 24 stems, or 36 stems for their classic rose arrangements, which come in red, pink, white, lavender, and multicolor. Each order comes with an included vase. If you know the recipient already has a vase they love, you can also forgo the vase altogether and simply send flowers!
Overnight Flowers aims to keep their flowers as affordable as possible. They want everyone to experience what it's like to send and receive flowers and try to keep that process as simple as possible. Their team is prepared to fulfill even the biggest expectation because they're already focused on the fresh quality of their blooms. They have a 100 percent freshness guarantee policy, so if anything is wrong or out of place with your order, you can be sure they'll help as fast as they can to mend the issue.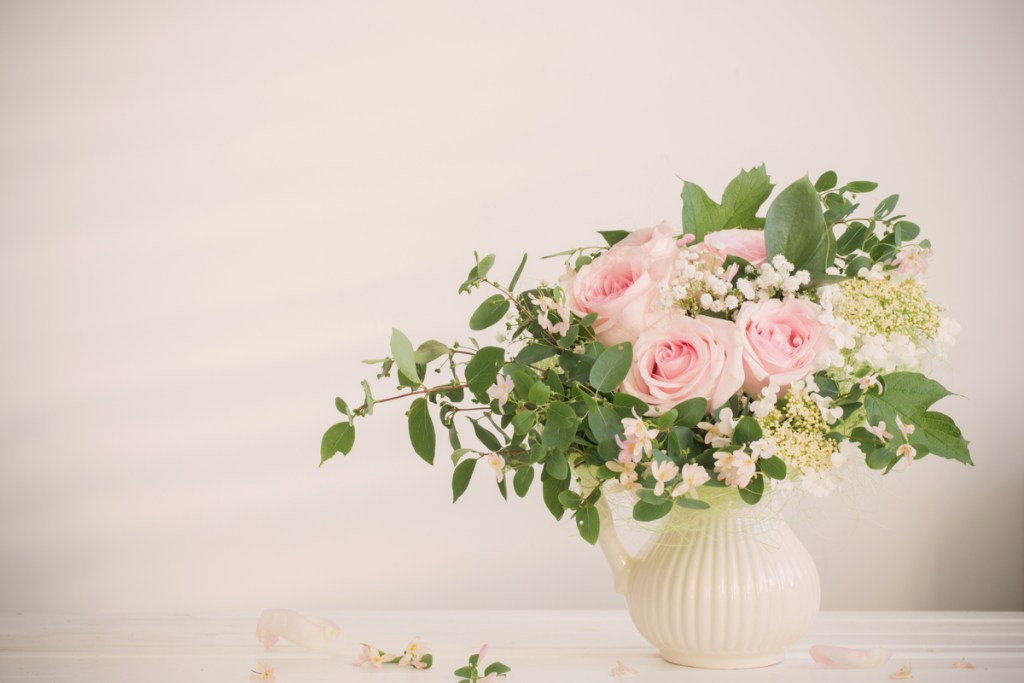 Benchmark Bouquets
Benchmark Bouquets is a unique flower delivery service with their main online platform on Amazon. Many of their arrangements will ship in their bud stage straight from their farm. Benchmark serves as the farmers, designers, and distributors of their arrangements, helping to ensure the longest life possible for your loved one's arrangement. Most arrangements come with a vase, so you won't need to worry about finding a separate one.
When you select your bouquet and check out, you have the option to say "this is a gift." If you check this box, you can fill out a personalized message for your recipient. When the flowers arrive, they'll know exactly who the gift is from (or not, if you want it to be anonymous!) and instantly feel your love. Because their shop is on Amazon's platform, Benchmark Bouquets has the ability to offer overnight shipping for Prime members Monday through Thursday if they're placed before 1 p.m. EST; however, they don't offer deliveries on Saturday, Sunday, or Monday.
The best option of all: Somewhere local to your recipient
Nothing says you care like sending flowers to a loved one, and it's made even more special when you support a small business local to their area. Most places nowadays have an online ordering platform for their arrangements, and it's as easy as searching "local flower delivery in Town, State." Often the first few options will be larger companies, but once you find a reliable local service, you'll be supporting small business owners while simultaneously showing someone how much you care. Best of all, the local nature of the company means you won't have to worry about the flowers staying beautiful in shipping or overnight delivery because they'll likely have a same-day or scheduled option.
There's no wrong occasion for sending flowers or houseplants. If your loved one adores beautiful blooms and indoor greenery, you can always surprise them with something special delivered right to their door!
Editors' Recommendations