Monthly flower subscriptions bring unique flower arrangements into your home with ease. With so many choices out there, it's hard to know which one is the best flower-subscription service for you. We've compared a few of the higher-rated services below, providing pros and cons of each along with real reviews from customers to show that picking the best flower-subscription service isn't as easy as looking at the rating.
BloomsyBox
BloomsyBox has a 4.4-star average subscriber rating on Cratejoy. Its monthly flower-subscription service specializes in roses. The flowers are sourced directly from farms worldwide, and BloomsyBox recognizes different flowers require their own care, so it includes a card with your arrangement that details specific care instructions.
Pros
Someone who has subscribed to BloomsyBox for one year said, "Every box we receive from BloomsyBox is beautiful, unique, and full of wonderful color!! I cannot thank BloomsyBox enough for their consistently amazing product, and consistently wonderful customer service!"
BloomsyBox offers weekly, biweekly, and monthly plan options, allowing you to choose the one that best fits your needs. It specializes in roses, and its farm-fresh flowers allow the brand to create a variety of unique arrangements for each of its subscription options.
Cons
Someone who subscribed for four months said, "I was auto-charged an additional three months after I purchased a Mother's Day gift! When I called for a refund, the customer service was not helpful and refused to issue a refund. My mother said the flowers only lasted a couple days once she received them and were not in good shape. I am disappointed with the quality and service."
Customer-service experiences seem to vary from person to person, and sometimes the blooms show up underwhelming or in poor shape. As with any live plant, it's nearly impossible to guarantee beautiful plants on arrival. That's why it's important to read at least two pages of reviews, if you can, to see how isolated the incidents are.
Heart & Thorn
Heart & Thorn has a 3.5-star rating based on customer reviews and 18 different plant and flower subscriptions to choose from. It specializes in one-of-a-kind arrangements that include both plants and flowers, which it delivers directly to your door. Heart & Thorn prides themselves on fresh arrangements with charming colors, making them beautiful in every space.
Pros
A verified customer wrote, "I sent this to my boss, out of state, for his birthday. I customized the contents but I really had no idea what it would look like. He called me twice … once to say thank you and then again later in the day to exclaim how it was the best gift basket he had ever seen. He said usually he'd get a basket like it and there are several things you toss away, but he said every single item was something he would enjoy."
The biggest pro here is that Heart & Thorn will deliver out of state. Not only does it appear to follow through with the praise of its services, but this review tells you that what it delivers can leave a lasting impression on the recipient.
Cons
Heart & Thorn's biggest issues appear to be poor customer service, unequal substitution, and inconsistent shipping.
One verified customer wrote, "I ordered 2 bottles of vintage wine and what got delivered … a packet of Doritos, [some] Nutella, cracker chips, and two other 'snack items' … The cost of shipping was U.S. $29.99, which again is extortionate for this type of product particularly when it was actually made up and delivered by a local delivery company! … My complaint has gone unanswered."
It's important to note, too, that the 5-star reviews are flooded with bad experiences. When choosing the best flower-subscription service, it's important to read as many reviews as you can. Don't always trust the front page that's designed to make the service as beautiful as possible, and try to look at more than one page of reviews.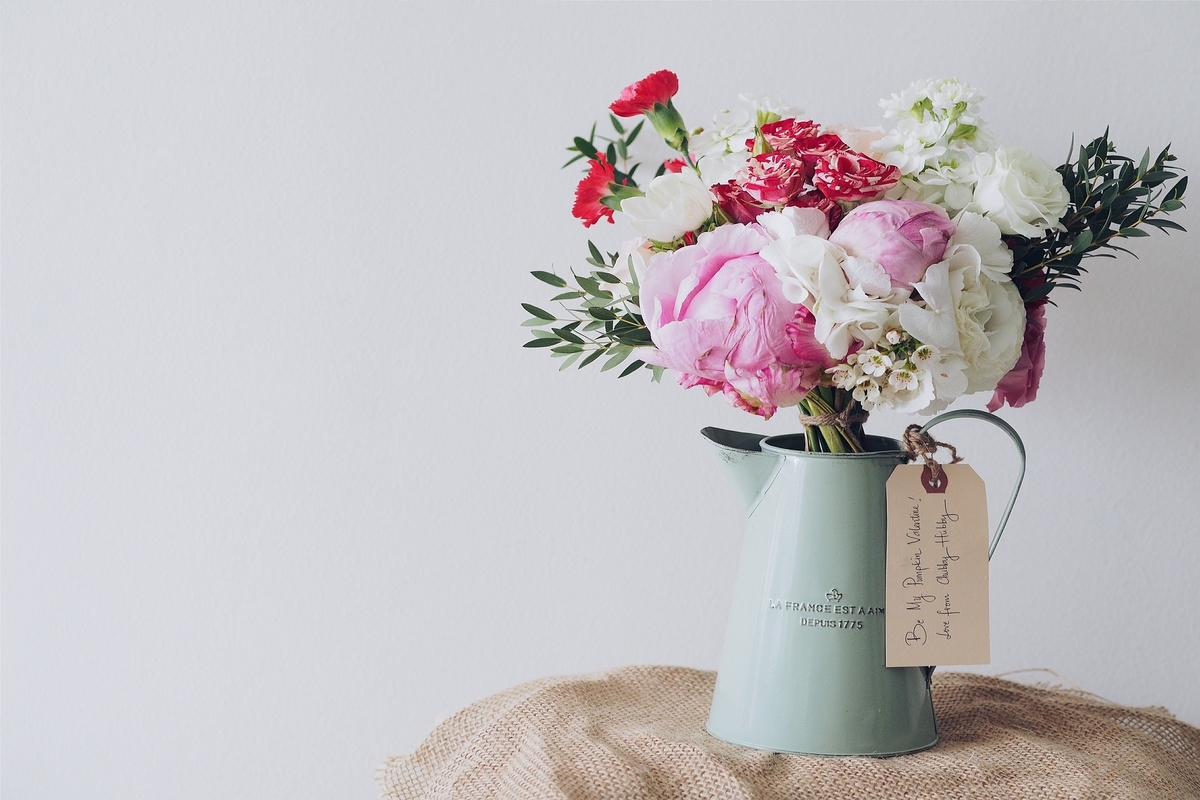 Ode à la Rose
Ode à la Rose has a 4.5-star rating on Yelp. It creates bouquets from only the freshest flowers and delivering them in a lovely gift box. Its flowers do their best to ensure that both customers and recipients are fully happy, and it offers same-day delivery in New York City and Chicago (and next-day delivery to most of the Northeast).
Pros
One reviewer wrote, "AMAZING flowers and customer service … I mistakenly wrote a typo in my mother's address when ordering. I emailed customer service the day the flowers were going out for delivery and heard back in only an hour from Jeff. He was so prompt with contacting the drivers to make sure the flowers made it to the correct address, and they did!"
The customer service at Ode à la Rose appears to be extremely helpful in tight situations, especially on the day the flowers will be delivered (as long as you're doing same-day delivery). It could vary depending on what type of delivery you need.
Cons
Another reviewer wrote, "On their order status page, it said that the flowers had been delivered in the morning. I live in a luxury building with a doorman. I've been checking ALL DAY for these, and the flowers still aren't here … The s/o emailed earlier in the day, and the only response we got was that 'they have been delivered.' They don't even bother to provide a tracking #."
Its order status and delivery system appears to be less than helpful, and you might not have luck reaching them if there's a high demand for the attention of its customer service. The contrast between the two experiences is one had emailed, and one had called, so it may be that you'll have more luck getting through to Ode à la Rose via email.
The takeaways? Even the higher-rated services can slip up from time to time. No monthly flower-subscription service is perfect. Experiences vary from person to person, and since the customer service teams are human, you may get different results depending on who's working or who takes your call. Shipping live plants/flowers is always risky, so choosing the best one for you will depend on what you want out of your subscription service and how consistent negative reviews are.
Editors' Recommendations