Succulents are popular and cute, and there are a ton of different varieties in existence. But what if your local nurseries and garden stores don't carry any succulents, or they only have a couple of the more common varieties? Maybe they do stock them, but going to pick them up isn't an option for you. In that case, a succulent subscription service may be exactly what you need! Here are three good options to start with, and some tips for finding a good service.

What to look for in a good subscription service
There are a lot of different subscription services, and sometimes they can all look pretty much the same. Here are a few key things to look out for when choosing your service.
First, what are their reviews like? Read a few from each star rating, and pay attention to any repeated problems or praise to get a feel for their consistency. Be on the lookout for fake reviews, too! A company with nothing but 5 star reviews may sound perfect, but it might also be too good to be true. If all or most of those reviews have similar or even identical wording, they might have been paid for.
You should also look to see if they specify what types of succulents they provide, where they're sourced from, and what type of container they come in. Not all services will provide all of this information, but, if they do, this can be a great indicator for quality. For example, if a service lists their succulent supplier, you can look them up to see if they have separate reviews or information about quality.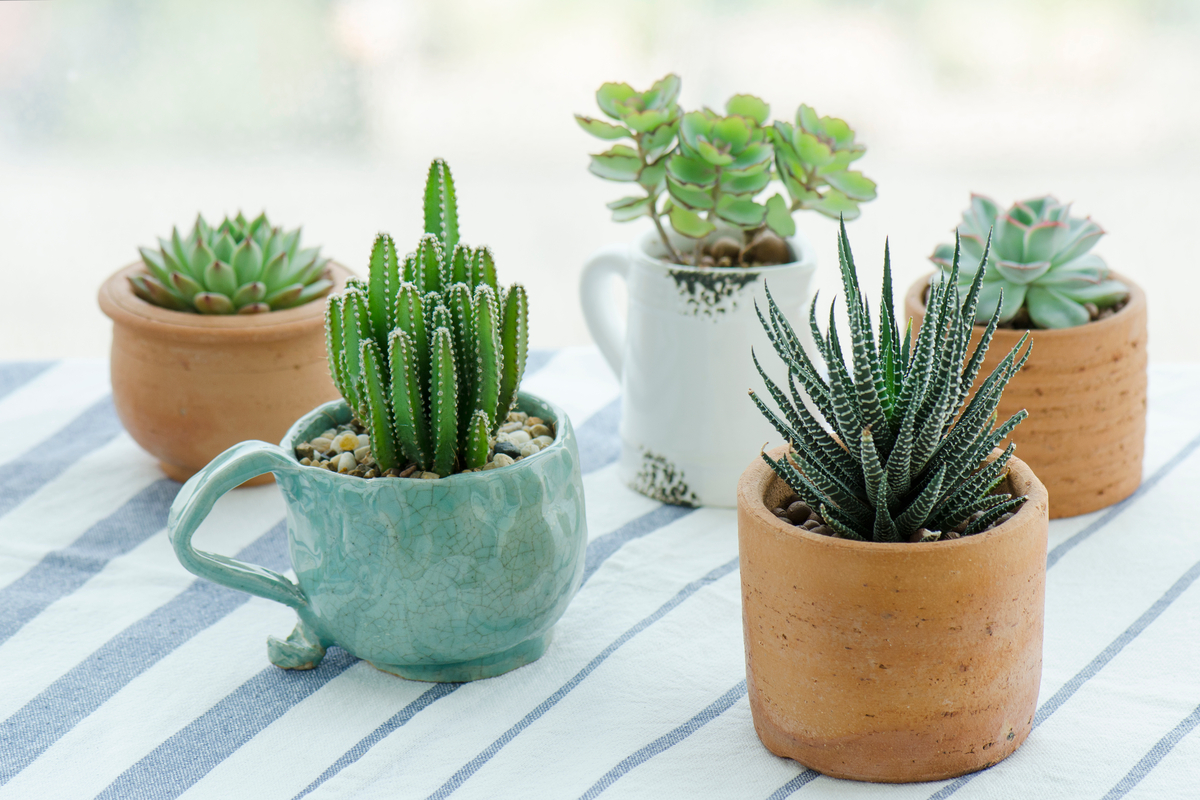 Check to see if a service has multiple options for sizing, pricing, or frequency of deliveries. This can be a big help in finding a service that's right for you. A service that is adaptable makes it easier to adjust your order, in case you find yourself not wanting to cancel but needing to spend less a particular month.
As a final tip, check out the service's cancellation policy before you subscribe. The harder it is to cancel, the more trouble you'll have down the road if and when you need to stop your subscription.
This is a great, basic succulent subscription box. It comes monthly and contains one succulent and instructions to care for it. The care instructions come in the form of neat little collectible cards. They do mention a source, which is their own greenhouses, and they do offer a money-back guarantee for any damaged or dead plants. They don't offer other sizes, but they do have other types of plants. The one major flaw is the lack of reviews.
Now, air plants aren't exactly the same as succulents, but they are similar and there's a significant overlap in terms of care and demographic. This is also a monthly box, but it does have more options. You can get a cheaper box with just an air plant or a slightly more expensive box that contains an air plant and an accessory. This service also includes care instructions and promises to deliver different air plants each time.
This service is similar to the first two — it's a monthly box and comes with care instructions. However, this box has a much wider range of options, and the prices do vary depending on your choice. You can choose to receive monthly boxes of one, two, three, or four different succulents; in addition, you can also choose to receive clay pots with them.
There's even an option to get one succulent and one air plant. This box also promises unique succulents each time and appears to include cute collectible cards featuring the succulents on them.
Whether you start with one of the three subscription services listed here or take our tips and go hunting for a different service, now you're fully prepared! Enjoy the simple beauty and fun that comes from having a lot of succulents — plus the added convenience of having them delivered right to your door!
Looking for more? Read on further and learn how to water your succulent with our short but informative guide!
Editors' Recommendations