Houseplants are a great way to bring greenery and life into your home, and there are tons of options to choose from. There are beautiful flowers, stunning foliage, and even fruits and vegetables! If you're something of a potted plant aficionado, you might think you've run out of interesting plants to bring home with you. That's not the case! Here are four of the coolest and most amazing potted plants you probably haven't heard of.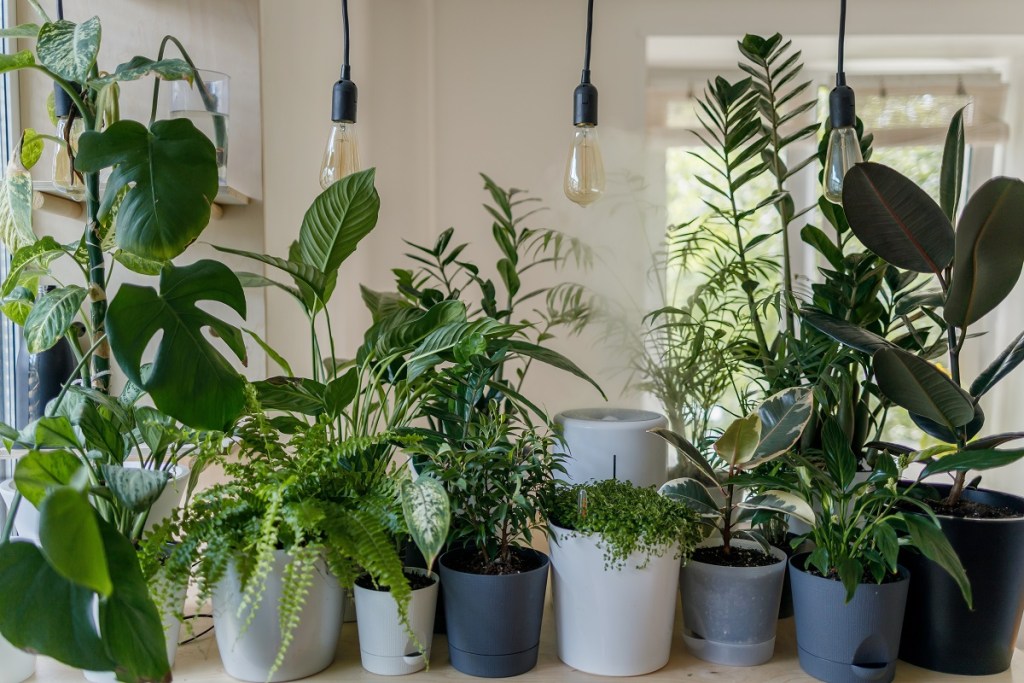 Crassula umbella
Crassula umbella, also known as the wine cups plant, is a delightful and unique succulent. The leaves are round and shaped like bowls or cups. With long stems and curved leaves, it's easy to see where the nickname wine cups comes from! A thin flower spike grows from the center of the cups, blooming in shades of pink. Like most succulents, it's important to keep Crassula umbella warm and dry. Use well-draining soil and water infrequently. Make sure to water below their leaves, to avoid water pooling in the cups.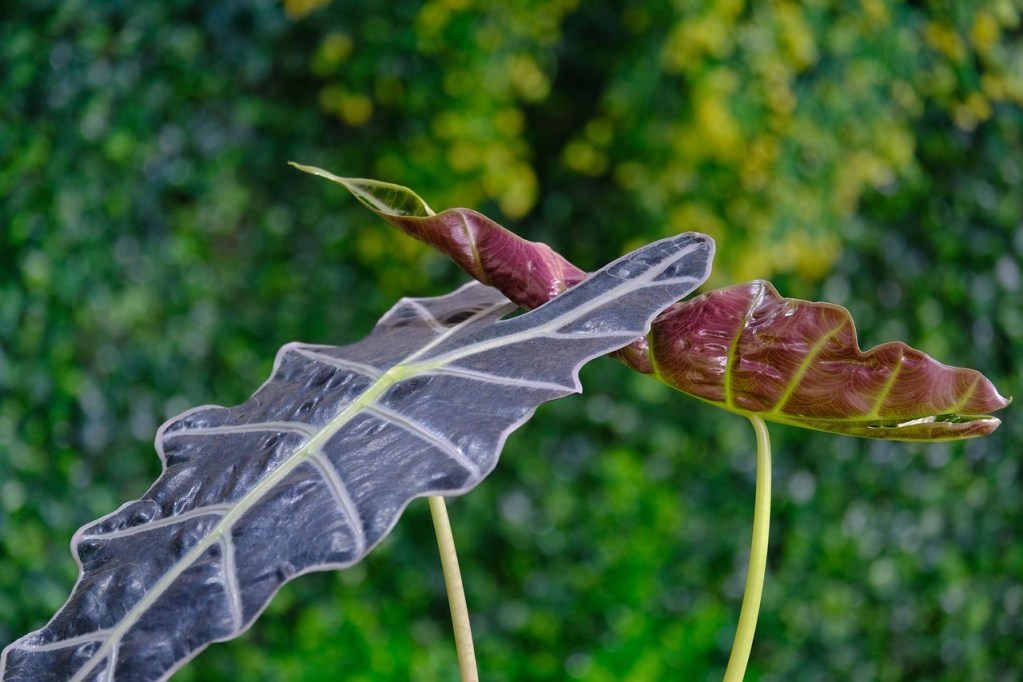 Alocasia
Alocasia is the perfect plant for gardeners who love green, leafy plants! These tropical plants have large, distinctive leaves that range from bright, lime green to shades of green so dark they're almost black. Most varieties have prominent veins, crimped edges, and an arrowhead or shield-like shape that makes them stand out among your other plants. Keep your Alocasia in bright, indirect light with regular watering and an occasional mist for the best results.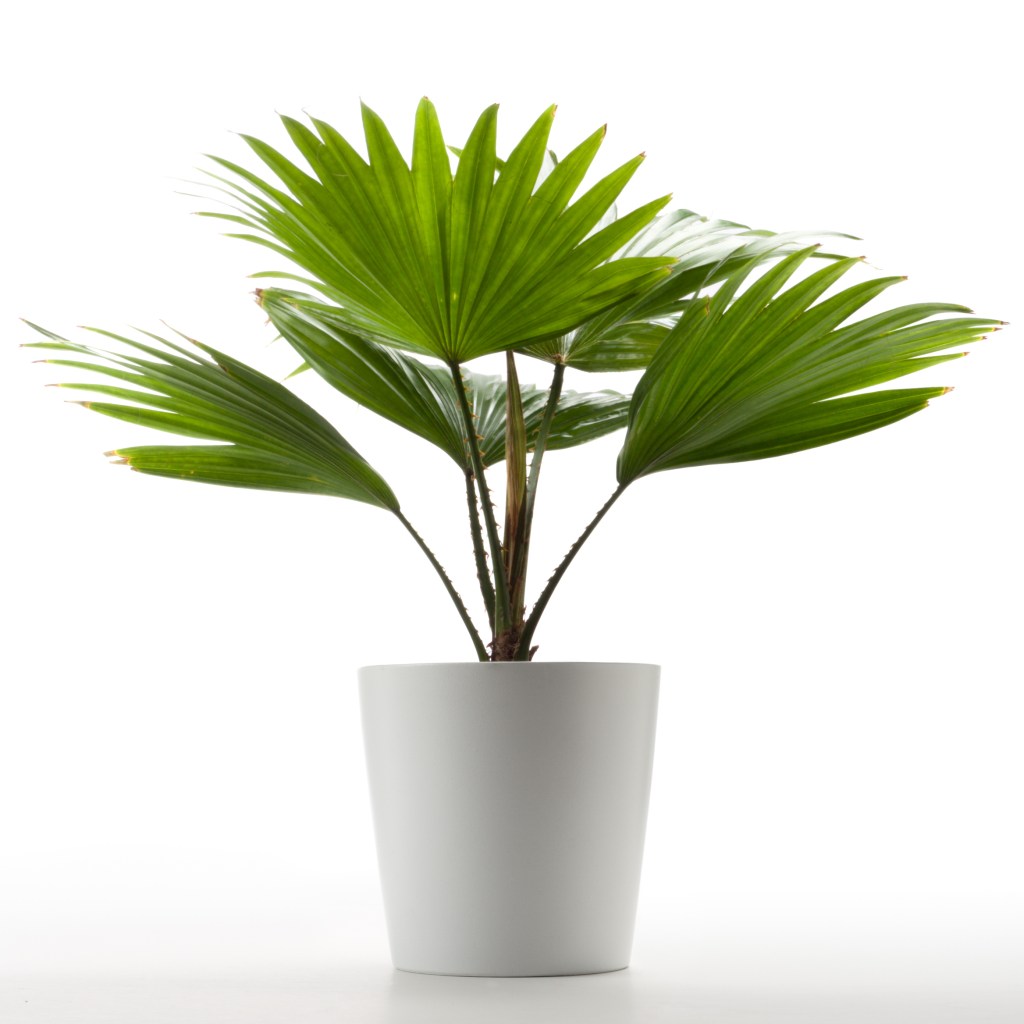 Footstool palm
Saribus rotundifolius, or the footstool palm, is an interesting and elegant palm tree. It has round, fringed leaves that resemble a fan or a sunburst. Despite their tropical and glamorous reputation, palm trees typically make great indoor houseplants, and the footstool palm is no exception. Water it regularly and avoid placing it in direct light and your footstool palm will thrive! Be careful when handling it, though, as the stems grow sharp thorns.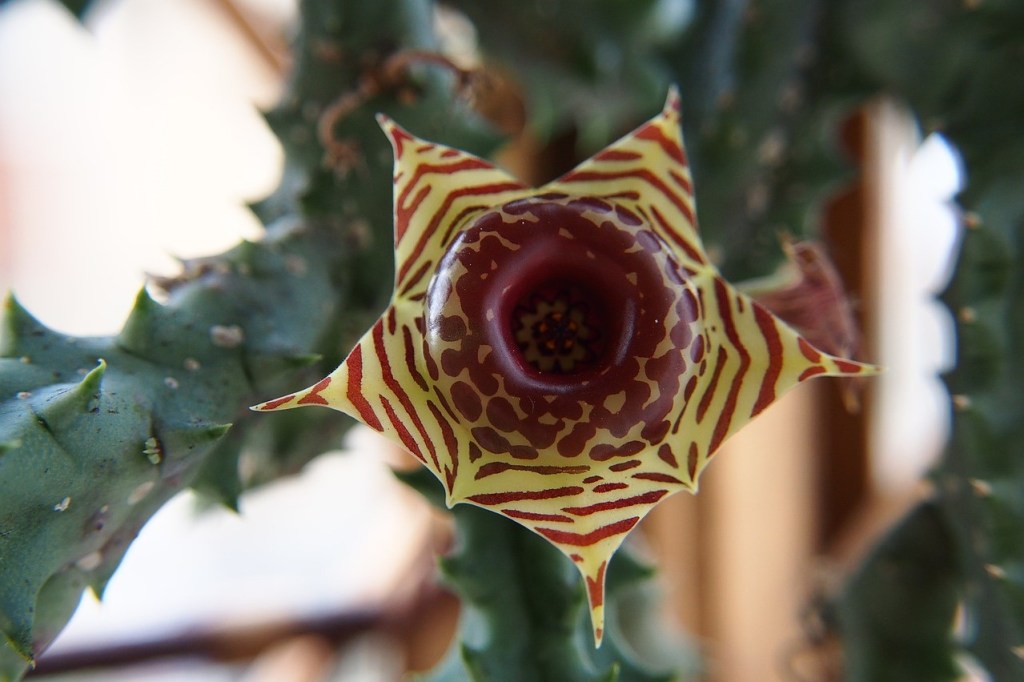 Lifesaver plant
Lifesaver plants are interesting cacti, even before they bloom. With branches that resemble cactus-like vines, this potted plant is small and stunning. When it blooms, the reason for its common name becomes apparent. The flowers of the lifesaver plant are bright yellow and star-shaped, with a thick, red, waxy ring in the center that closely resembles a life preserver or lifesaver candy. Lifesaver plants are easy to care for. Simply place it in bright, indirect light, and water it whenever the soil is dry. Although beautiful, it's best to avoid getting your nose too close to the flowers, as they can smell like carrion!
There are a seemingly endless number of houseplants to discover and care for, and now you know four more. These unique and interesting plants will make great additions to your home, and your guests will certainly be fascinated by them!
Editors' Recommendations