When it comes to finding unique plant pots, we often gravitate to sites like Etsy where we can find almost exactly what we're after. These plant pots come from around the world and are usually homemade, so it supports a small shop owner all while helping spruce up our home. But what about those small businesses that don't sell on Etsy or other handmade-related sites? Sometimes searching for unique plant pots can lead you to someone local or a store you never would have found otherwise. And that's where these three artists come in.
Franca NYC, Not Work Related, and Base Ceramics all make unique, artistic plant pots and other ceramics by hand. They have their own online storefronts, which often sell out very fast (and with good reason). If you're an indoor gardener who loves unique plant pots and other gifts, these are the shops for you.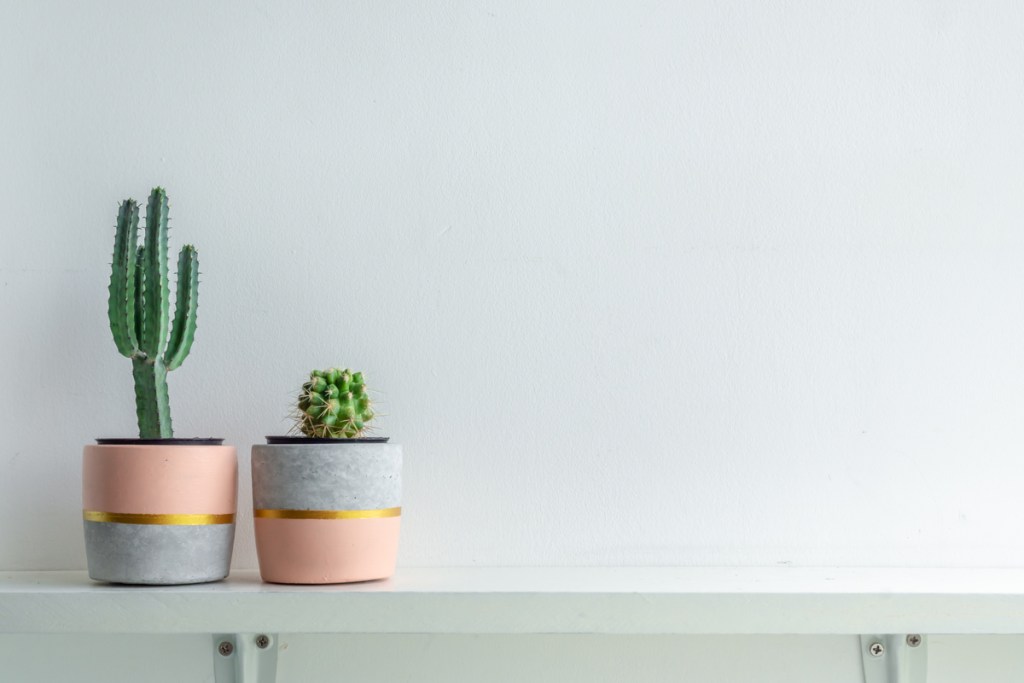 Franca NYC
Based in: Brooklyn, NY
Franca NYC is a female-owned design studio that focuses on handmade ceramics. Owners Jazmin de la Guardia and Sierra Yip-Bannicq work with two dogs, Uma and Bowie, in their studio. (Bowie's got a knack for destroying boxes and you can count on Uma to ask for pets while you're there!) Jazmin and Sierra believe that everyone on Earth has a common thread, a connection waiting to be discovered, and that's what they hope to create through their ceramics.
Jazmin and Sierra met during their studies at Pratt Institute where they both explored and honed their skills that have led them to the designs Franca is known for.
Favorite product: Planter mugs
Franca creates a lot of beautiful and unique products, one of which is aimed to accomplish what all indoor gardeners shamelessly attempt at home: repurposing mugs for planters. These planter mugs come in eight different designs, including one inspired by Uma's adorable, upright ears and another painted to show support for the Black Lives Matter movement. Like regular mugs, these don't have drainage holes, so make sure you have some stones on hand that you can place in the bottom to give excess water a place to go.
Check out Franca's planter mugs and other amazing products here!
Author's note: Franca also has a listing for a Black Lives Matter mug that donates 100 percent of the profits to three organizations. If you're interested in taking your support one step further, you can wait to purchase the mug until this listing is back in stock or check out the organizations in the about section and donate directly, alongside your purchase of any of their other products.
Not Work Related
Based in: Brooklyn, NY
Sarah Hussaini, owner of Not Work Related, is a former architect turned ceramicist who strives to bring playful pieces into your home. Instead of focusing on the latest trends, Sarah explores different time periods (like Bauhaus and Postmodernism) to create her planters, mugs, and other pieces. Because every piece is handmade, there may be variations in design, color, and size, making whatever you buy truly one-of-a-kind.
Favorite product: The shape planter
The shape planter from Not Work Related is possibly one of the most unique pieces on the site. Right now, everything (and we mean everything) is sold out, which is a nod to the quality and popularity of their ceramics. If you can get your hands on it when it returns, the shape planter makes use of a three dimensional design as opposed to just painting the pattern on. Those who love more texture and variety in their planters are sure to fall in love.
Get the shape planter and other products from Not Work Related here!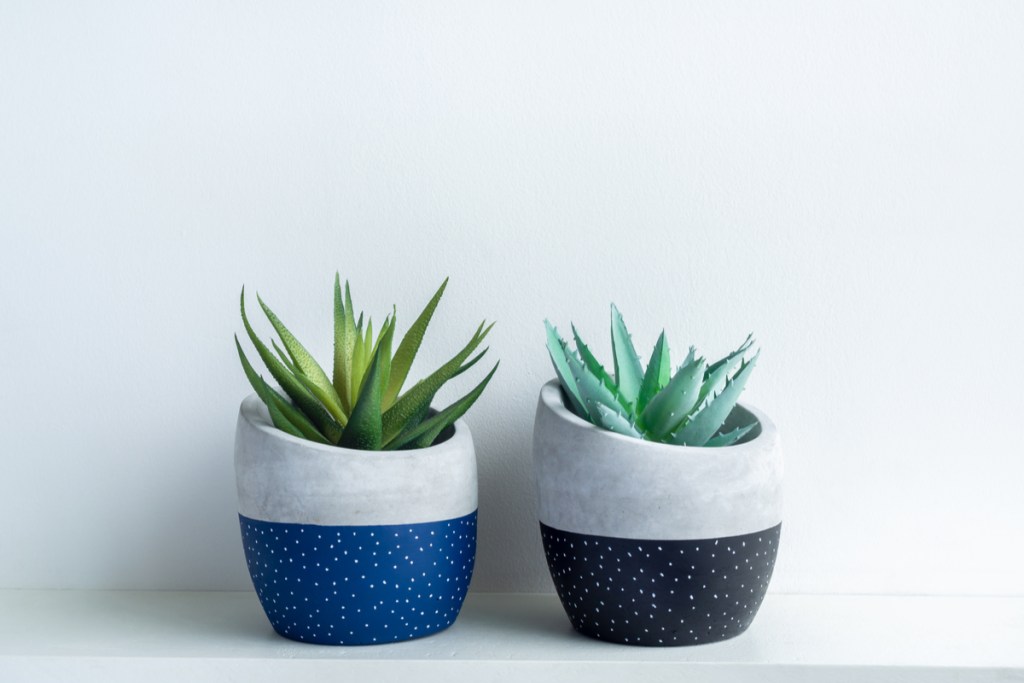 Base Ceramics
Based in: Brooklyn, NY
Catalina Parra founded Base Ceramics as a way to explore color, form, functionality, and materials used in making beautiful, handmade pottery pieces. She uses a process called slip casting (a method of forming pottery in which a clay slip is poured into a plaster mold to create a cast). Catalina's work is nothing short of inventive, and fans of her work have said that it "feels like [she] revisited art from an ancient civilisation."
As with all handmade products, Base Ceramics' pieces will vary in design, color, and size. Catalina provides approximate measurements for her pieces, so you'll still have a relative idea of how big the piece will be. (For example, if you were to order a planter with a five-inch diameter, you may get one somewhere within a half-inch of that size. You won't order a five-inch planter and have one twice its size show up at your door.)
Favorite product: Fica dressed up
Right now, Base Ceramics' inventory is entirely sold out. You can sign up for emails to get notified when they're back in stock, which we highly recommend if you want pieces like the "Fica dressed up" planter in your collection! This stoneware planter sports unique spheres on the sides of the pot and comes nestled in a stand/tray that collects excess water (yes, this amazing pot has drainage!). It comes in two colors and two sizes, so you have some variety to choose from.
Check out the "Fica dressed up" planter and the rest of Base Ceramics' amazing stock here! And be sure to sign up for those emails so you don't miss the next big thing.
Franca NYC, Not Work Related, and Base Ceramics are all beautiful handmade companies. If you aren't local to Brooklyn, NY, you can order their pieces online when they're available for purchase. And be sure to search up your own town or city to see what local handmade ceramic artists sell planters and mugs near you to support local artists!
Editors' Recommendations