The weather has cooled down. You head out on those chilly Saturday mornings and notice that the stock at your favorite local farmers market is dwindling. The tomatoes aren't as plentiful and the berry selection is kind of paltry. However, while the growing season might be winding down, that doesn't mean there aren't still plenty of crops and delicious foods you can find at your local market. We'll discuss what's in season, what you should look for, and what to do with these colder-weather crops.
The benefits of eating seasonally
The zucchini crop at the farmers market might be thinning, but you'll find all sorts of produce at the grocery store. So why continue to go to a farmers market when you can get tomatoes year-round? There are several reasons why eating seasonally is better for you, but one of the biggest reasons is supporting smaller and more local growers. We all know it's best to shop local or go out of our way to help "the little guy," which is also true when buying food for your family. So not only are you investing in the local economy, but you're also providing a living for a family doing something that they love.
Additionally, eating food that's locally grown is much healthier for your body. Smaller growers don't use as many harsh chemicals on their crops. Plus, because the product doesn't have to be picked early to survive travel, the flavors are much more enjoyable and fresh. There's a reason professional chefs visit local markets to stock their restaurants.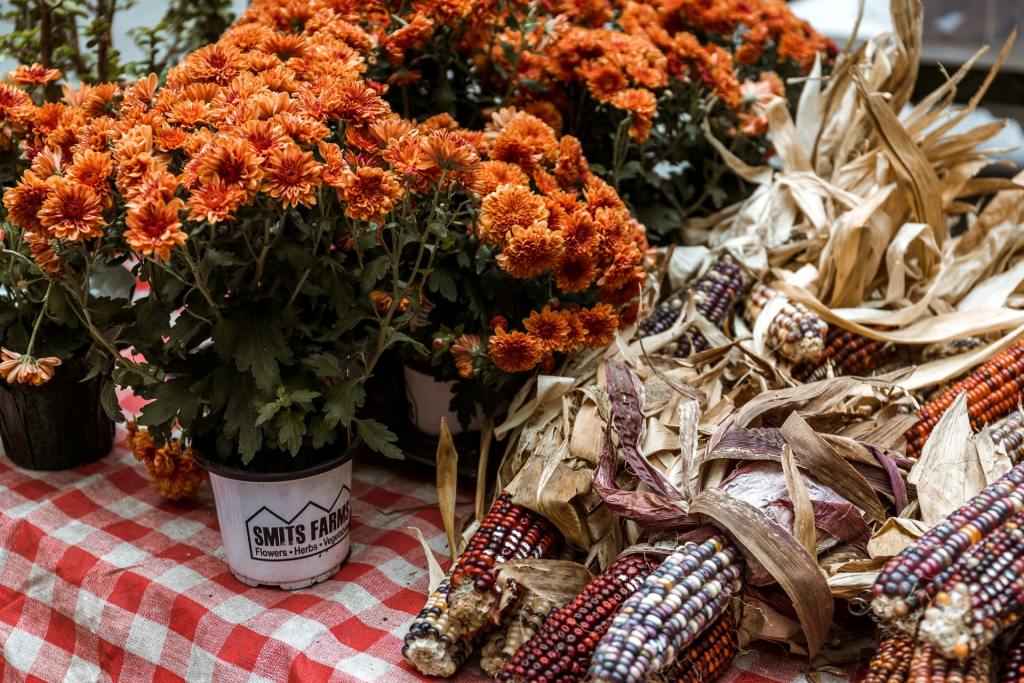 What to look for at farmers markets during fall
Tomato plants might be turning purple, but some plants enjoy the cold and are only growing larger with the cooler temperatures. The best vegetables to look for are greens, mushrooms, and root veggies like beets, rutabaga, radishes, sweet potatoes, and pumpkins. You might even be able to find everything you need to make an early Thanksgiving dinner!

What to do with greens
A fresh salad is satisfying on a hot summer day, but fall weather begs for warmer and cozier food. So how do you use up greens when all you want is a big bowl of mac and cheese? You get creative. First, cooked spinach goes with almost any pasta dish and adds a healthy amount of essential vitamins and minerals to your dinner. If that's not your thing, you could use those greens in a wrap and serve them with a bowl of warm carrot or beet soup.

What to do with beets
Speaking of beets, these brightly colored root vegetables don't get the amount of love we think they deserve. They're excellent for gut and blood health and can be made in a wide variety of ways. First, there's beet soup, ranging from a spicy ginger soup with curry paste for depth, or traditional Russian borscht, which is delicious with a slice of sourdough bread. If you end up buying too many beets, they can be easily pickled and used on sandwiches, as a side, or on a fall-inspired salad.
What to do with sweet potatoes
Like their more white or yellow cousins, sweet potatoes have a plethora of uses in the kitchen. These uses range from desserts with marshmallows to hamburger sides such as fries. You can also dice them up or roast them with olive oil and rosemary with other root veggies to make a healthy and mouthwatering side to a chuck roast. Or keep things simple by baking them, splitting them open, and enjoying them with a bit of cinnamon butter. You could even try them as a healthy breakfast alternative to toast.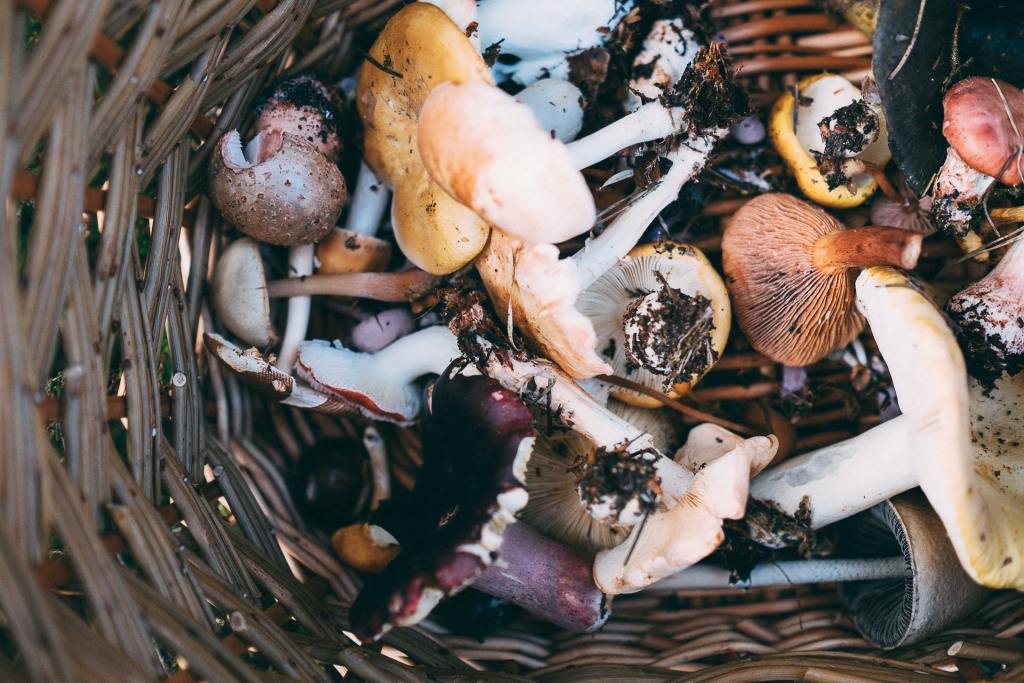 What to do with mushrooms
Mushrooms are adorable little fungi that add a deep layer of flavor and nutrients to any dish. They're often sauteed in butter and poured over a steak, which we highly recommend, but their unique talents don't stop there. You could try this richly flavored Hungarian-style mushroom soup or introduce mushrooms to your breakfast with this wild mushroom galette. Mushrooms are excellent companions to any Philly cheesesteak sandwich, and you might want to consider trying them stuffed as an appetizer.
Of course, there are endless ways to enjoy these fall crops, but these are some of our favorites. As you continue your weekly trek to the farmers market, maybe start bundling up as the weather gets colder. You don't want to go home early because your hands are cold and miss out on all the delicious fall foods.
Editors' Recommendations