Becoming a first-time homeowner is an exciting next step in life, but it can be a hectic time. As people move into their houses, they may be so overwhelmed with painting walls and installing new flooring that they forget one aspect altogether, the garden. That's where you can come in with the perfect housewarming gift for plant lovers: an outdoor gardening kit!
Whether a new homeowner has plans for a lush cottagecore garden with a sea of flowers or a simple yard with a few planters, they'll appreciate having tools to implement their vision. So, how can you customize a new home gardening kit that they'll genuinely appreciate? Ahead, we go over the best garden supplies that your friend, family member, or neighbor will surely use for years to come.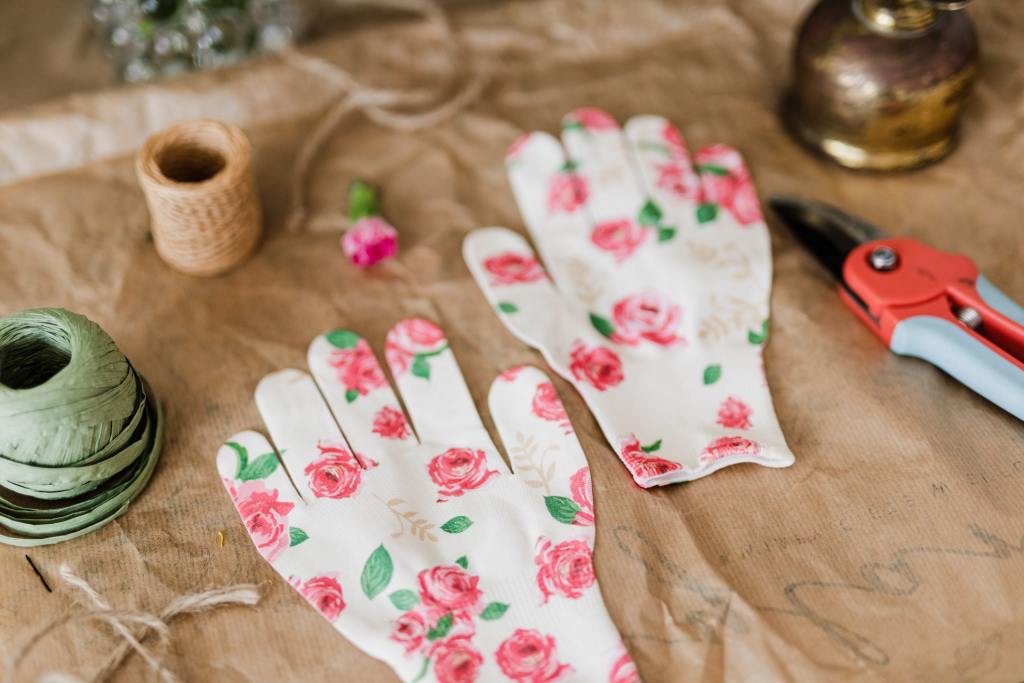 Gardening gloves
Unassuming as they may be, gloves are a must when it comes to any garden work. They serve two purposes: hygiene and protection. When you're working with potting mix, compost, and manure to situate plants, you won't want to use your bare hands. Gloves will also protect you from bugs, scrapes, saps, and other potentially skin-irritating elements in the garden. Look for a pair that's breathable, lightweight, waterproof, and durable. Gloves with non-slip grips are also helpful for tasks like weeding and digging!
Hori hori knife
The hori hori knife is a versatile go-to for the garden. It features a slightly curved blade with a point, coming with straight and serrated sides. While the hori hori is a relatively small hand tool, it serves a variety of different purposes. Its uses include digging through compacted soil, cutting through woody stems and roots, harvesting fruits, getting rid of weeds, and more.
Electric leaf blower
If the new homeowner in your life has a tree on their property, chances are that fallen leaves will be part of their reality, especially during the fall and winter. An electric leaf blower will help them use powerful airflow to remove not only leaves but also sticks and debris. Smaller ones start around $20, so it can be an affordable piece to put in a thoughtful gardening kit. As a side note to consider, some leaf blowers also include built-in vacuums, but with an additional cost.
Bench
Whether it's wire, plastic, wood, or upholstered, a bench is an excellent addition to any outdoor area, whether it's placed in the backyard or on the patio. After all the hard work they do for their outdoor landscape, a homeowner will appreciate a seat to sit back and enjoy the view. While a bench can be a pricey housewarming gift, you can find them for great deals if you search online outlets, big-box stores, and thrift shops.
Kneeling pad
A modest kneeling pad is one of the most helpful gardening tools out there. Bending down to tend vegetable beds and flower pots can strain the knees and soil clothes. A simple kneeling pad provides extra cushioning as well as a physical barrier between you and the ground. Most kneeling pads are made from foam, but some do come with a neoprene lining, which makes it waterproof and easier to dry.
Hand pruner
A hand pruner is essentially a garden scissor, and it's something gardeners will often reach for while harvesting and deadheading. Two features are especially critical when picking out a hand pruner: a durable set of blades and an ergonomic handle. Look for a pruner with hardened steel blades that can handle several sharpenings — a high-quality hand pruner should last years. To prevent hand strain, keep an eye out for lightweight metal handles with a rubber cushion for comfort and shock absorption.
Water hose
A durable, expandable, and flexible gardening hose is yet another underrated gift that a new homeowner will appreciate — you never know when a hose will leak or get crushed, so a backup can be a very thoughtful gift! A hose that unwinds at least 25 feet long is a decent size for servicing large garden spaces. One that comes with a multi-function spray nozzle is also great, since it provides options for controlling water, whether a task calls for a gentle mist or a full blast.
Don't be afraid to balance some of these practical picks with fun gifts! Create a new home garden kit by gathering a few of these recommended products with some smaller tools, then fill out the kit with extras such as decor pieces, plants, and more. No matter what kind of garden a first-time homeowner is trying to design, you can't go wrong with versatile tools such as hori hori knives and kneeling pads.
Editors' Recommendations