We know you have a lot of friends and family on your holiday gift-buying list this year. It can be both a fun and a stressful time. If you're not sure what to get those plant-loving friends of yours, you've come to the right place. Or maybe you're the plant-loving friend worried that your family might not know what you want. Either way, this guide will help you find the perfect plant accessory to brighten up the holiday season.
Animal figurines
Sometimes when caring for your plants, you might notice that your little pot looks like a miniature jungle. These little animal figurines will help turn your plant pot into a miniature jungle. Choose from various animals, including squirrels, gorillas, rabbits, deer, glowing aliens, frogs, giraffes, hedgehogs, and more. These tiny statues are adorable and will liven up your pot and plant with cute characters. Almost every option comes with a few figurines so you can set up a little scene in each pot and allow your plants to tell a story. We think they're so cute!
Self-waterers
Sometimes our plant collections can get a bit out of hand, and keeping up with watering gets challenging. So gift your plant lover with time by giving them one of these unique self-waterers. These kitty waterers come in a pack of three for only about 22 dollars, and they come in an all-clear option or a brown-and-black striped option. They're an adorable way to relieve some of the watering stress you might be facing.
Similarly, this IV bag self-waterer by the seller PotsOnParade on Etsy is a unique and innovative design for self-waterers. Get this for your nurse friend so they can revive their plants while they work hard on their long shifts.
Ceramic pot pals
These little pot pals are similar to the animal figurines, except these ceramic decor items hang off the side of the pot. There are currently four options available: gray rabbit, pink rabbit, green turtle, and blue turtle. Each item is handmade by the maker RawRevivals on Etsy. They're a cute way to add character to your potted plants, and reviewers say they make fantastic gifts! For less than eight dollars, you can adopt an adorable woodland creature to hang out with your favorite plants. The seller says they'll fit on the rim of most pots similar to terra cotta pots, but you're more than welcome to contact her about specifics to ensure the animal will suit the pot you're looking to decorate.
Unique plant pots
Some plant lovers prefer to have uniform and stylized pots that all match; however, some don't. If you have a plant enthusiast on your list, you might want to consider gifting them one of these unique pots. These camera-shaped pots are ideal for smaller plants such as succulents and cacti but could also do well for air plants or a small string of pearls. You can find these on Etsy by the maker RootLoot3D for only about 33 dollars each. There are three size options to choose from and 26 color options.
Or if you have a plant friend who also loves video games, they might die for these Mario pipe plant pots. Anyone who has played Mario in their life will immediately recognize the iconic green pipe Mario travels through. These pots would make for excellent conversation pieces. They are made by BillynSon on Etsy and come in two size options. The smaller is about four inches and costs about 28 dollars, and the larger is about six and a half inches and costs about 51 dollars. To complete the set, you can order both for about 66 dollars.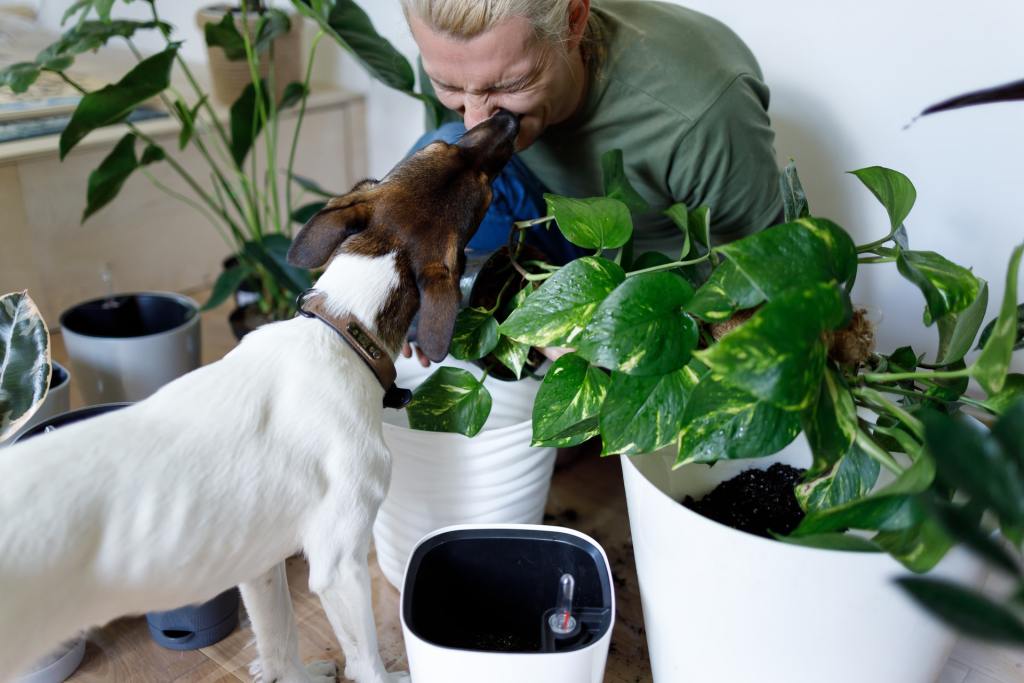 Adorable plant sprayers
If you're looking for a more practical gift to give, consider one of these adorable plant sprayers. While most of us use an old spray bottle we have lying around, it would be lovely to have a pretty sprayer dedicated to caring for our plants. These glass options made by LisaAngelLtd on Etsy have a lovely antique look to them that many plant parents will adore. It comes in green and clear and only costs about 18 dollars. Reviewers say they looked exactly as they expected, and they even love using them as decoration as well as a tool to care for their plants. It's a win-win!
We have enough to worry about during the holidays; we don't need to stress over finding the perfect gifts for everyone on our list as well. We hope this guide will help you find the ideal plant accessory for the plant lovers in your life!
Editors' Recommendations