Have you walked outside in your garden recently and thought it could use some more color but didn't want to deal with the headache of planting annuals over and over again? Well, here we'll be going over our favorite flowering perennials for climate zone 8! It won't matter if you add all or just one of these beautiful plants; your garden will look amazing with any of these zone 8 friendly perennials.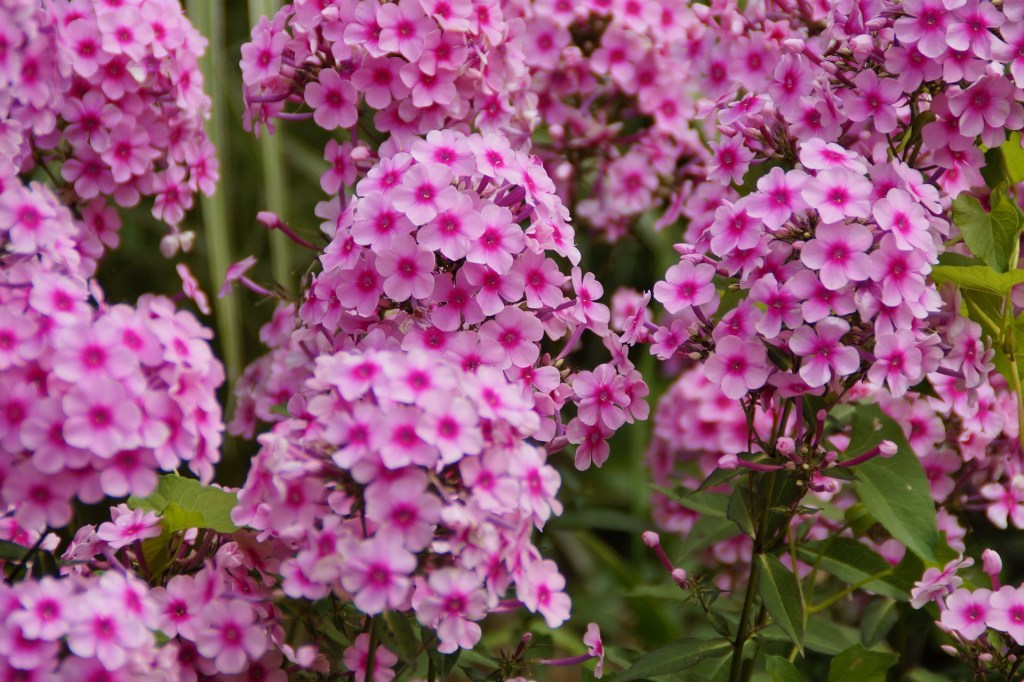 Tall garden phlox
Also known as phlox paniculata, this zone 8 friendly perennial is a long-blooming perennial that displays its stunning flower from mid-summer to fall. This plant grows a simply show-stopping display of bright flowers that appear on a 24 to 36-inch tall stalk. The flowers come in a wide variety of colors, including purple, red, white, lavender, pink, rose, and coral. And while they prefer partial shade, they can also do well in full sun.
If you're looking to add flowers to attract butterflies and hummingbirds to your garden, then this is an excellent option for you!
Firebird coneflower
Enchinacea firebird, or firebird coneflower, is an impressive flower that grows to be 34 inches tall and displays a bright orange flower. These blooms attract birds to the garden with their winter seed heads and provide our winged friends with much need food during this time of year.
You'll also get good winter visuals from this plant with those interesting-looking seed heads. And if you're looking for something to cut and bring indoors, this is an excellent option.
Sometimes the summers in zone 8 can be hot and dry; luckily, the firebird coneflower is drought tolerant. To ensure you're giving them the best care possible, plant them in a spot that gets partial sun, has well-draining soil, and be sure to administer minimal watering throughout the growing season.
Creeping thyme
Many ground cover options are invasive and often can take over a garden if not kept in check religiously. You don't have to worry about that with creeping thyme, Thymus spp. It's low growing and only reaches about 2 to 6 inches tall; however, this isn't the most colorful ground cover option. It has subtle purple, white, blue, or lilac blooms and pretty plain foliage. The one plus to this plant is its aroma; fresh thyme growing in your garden will release a pleasant scent every time you walk by. Creeping thyme prefers full sun, well-draining soil, moist roots, and regular feedings.
Stargazer lily
This lily might be called the stargazer, lilium 'stargazer,' but you'll be gazing into this lily for hours when you plant it in your zone 8 garden.
This true lily grows to four feet tall and is loved by gardeners for its large bright pink flowers. It prefers partial shade and moist soil; however, they won't survive in wet soil so make sure the ground is a nice balance between damp and dry. It's a bulb plant and can be pulled up and replanted each year.
You'll be so dazzled by this plant's blooms and lovely scent that you'll want a whole section of your garden dedicated to its beauty!
Reticulated Iris
Iris reticulata 'harmony' is considered a "dwarf" plant. You'll see these unique blooms appear in the early spring, probably before anything else! The flowers are a tri-colored pattern that is primarily dark purple with a splash of white and yellow down the center of each petal. They are a shorter iris but still as eye-catching as their bigger cousins, only reaching about six inches tall. Reticulated Iris needs moist but well-draining soil, full sun to partial shade, and a bulb-specific fertilizer to encourage those beautiful blooms to appear.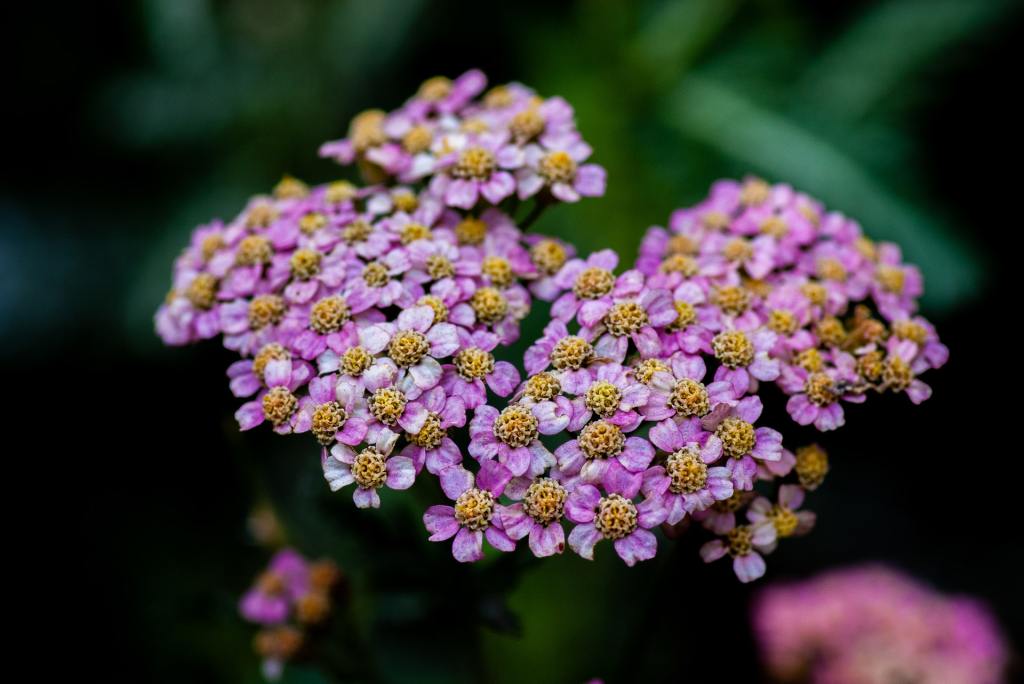 Yarrow
This plant not only has some stunning flower clusters, but it also has feathery leaves that hold up on their own even without the flowers. Achillea millefolium, otherwise known as yarrow, has blooms that are packed together and come in a range of colors, including white, red, yellow, pink, and salmon. These tiny flowers also come with a pleasant fragrance. They prefer full sun to partial shade and dry to damp soil with good drainage. When given these ideal conditions, they can reach heights of about three feet and spread out about two feet wide. You can use this plant to protect your other plants. Plant around the border of your garden to ward off deer which might be snacking on your other plants. Just be aware that they can spread quickly and are considered invasive in some areas and are very drought resistant.
The summers can get very hot in zone 8, so knowing what type of perennials will work best in your climate can be challenging. But now, you have a few bright and fun plants to add to your garden and your knowledge repertoire.
Editors' Recommendations