When you entertain guests on your patio or in your yard, a built-in outdoor fireplace can be a great way to add heat and ambiance as you wine and dine. A well-designed fireplace can add a touch of coziness to autumn and winter soirees when you want to warm up next to the flickering flames outdoors.
What the built-in style usually entails is a fireplace attached to an outside wall of your home. To ensure that things stay safe, it's important to come up with a thorough plan before installation. More often than not, homeowners will consult professional contractors to ensure the security and durability of their designs, since built-in outdoor fireplaces are often custom projects as opposed to ready-to-go pieces.
So what kind of outdoor fireplace designs are out there? Here are the most popular types and what you should consider before installing them!

Fireplace material
When it comes to material, the two main categories for outdoor fireplaces are brick or stone and metal. Ahead, we'll go over what each is great for and how to maintain them.
Brick or stone fireplace
Evoking a rustic look, a brick or stone outdoor fireplace is a classic choice that matches most patio furniture and outdoor structures. (Brick is especially ideal for pizza ovens or outdoor kitchen designs.) Arranging a simple brick fire pit should be a feasible project for many savvy DIY-ers, but anything more complicated will likely require the assistance of a professional mason.
Once your brick or stone fireplace is ready, it'll be a low-maintenance workhorse for all your outdoor hosting ventures. Brick and stone retain heat well and aren't vulnerable to corrosion. To clean your fireplace, all you have to do is use a hose to spray water onto the bricks, add soap, and gently scrub away any build-up with a fiber or plastic bristle brush. For tough smoke stains, you may need to use a scouring powder that contains bleach.
Metal fireplace
Metal fireplaces are also relatively easy to maintain, although they have a sleeker, more modern look as opposed to a rustic one. Except for freestanding designs (such as chimeneas) and fire pits, there are seldom metal fireplace kits readily available, so you'll need to work with a contractor who specializes in metal to install a mantlepiece-style fireplace. To clean a metal fireplace, use a broom to remove soot and other debris, then use a cloth or brush to wipe down the exterior and interior with soapy water.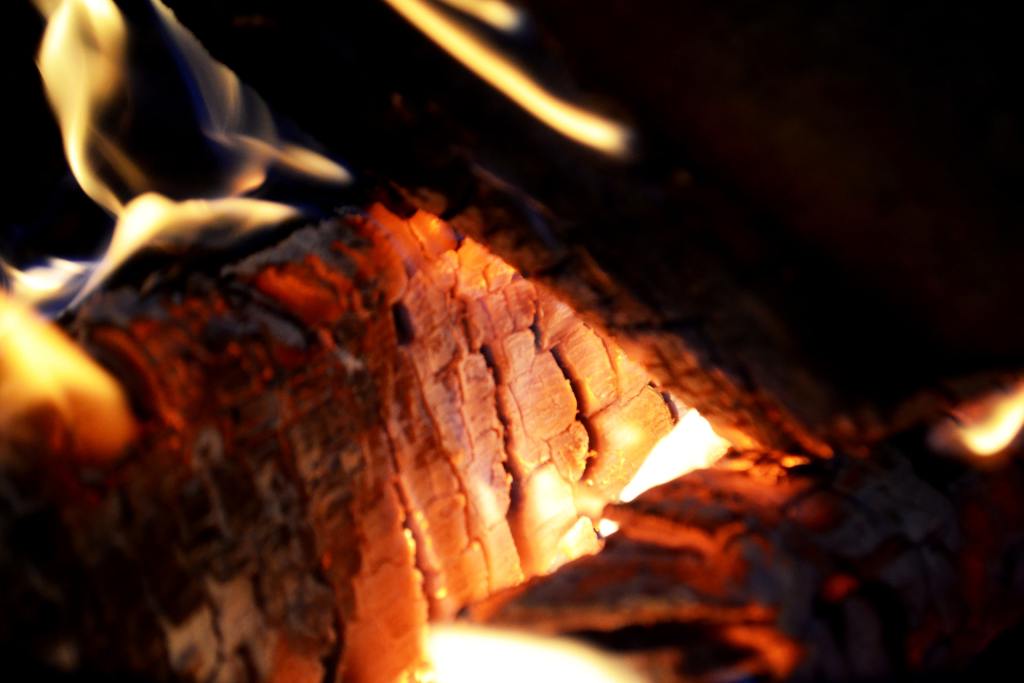 Fireplace fuel
You can fuel your built-in outdoor fireplace in a variety of different ways. Here's what you need to know about each method.
Gas fireplace
Gas is inexpensive and burns cleanly, but you'll likely need to install a gas line. The initial gas pipe setup costs can be pricey, especially if you have obstacles like pools and decks.
Propane fireplace
Propane burns relatively cleanly, but it's not as clean as natural gas. If you use propane, you'll need to occasionally refill the propane tank instead of relying on a gas line.
Wood-burning fireplace
Wood is the most traditional option here, and it's probably what you're thinking of when you imagine huddling around a fire with loved ones while admiring the burning logs, crackling fire, and smoky, woody scent. While burning wood may evoke a cozy sense of nostalgia, keep in mind that it requires regular cleaning.
Electric fireplace
Another option for your outdoor fireplace is an electric one. And no, there won't be an actual fire in your fireplace. This design is basically an electric heater with the appearance of fire—while it may not seem as conventional, there's no need for cleaning up afterward, so it's the tidiest option here.
If you're building an outdoor fireplace for entertaining guests, you'll have a myriad of choices when it comes to outdoor fireplace types. Choose between a romantic and traditional brick design or a sleek and contemporary metal one. And whether you want to fuel up your fire with gas, propane, wood, or electricity, you have options for how to get your fire started, too. After consulting a professional mason or contractor with all of the above in mind, you'll be well on your way to cozying up around a beautiful outdoor fireplace with loved ones.
Editors' Recommendations