There's not much in this world that tastes quite as phenomenal as food cooked on a grill. That's true regardless of what time of year it is. However, there are different kinds of grills, and not all of them cook in exactly the same way. Some allow you to smoke your meat and veggies, while others are all about the flame.
Which one are you looking for? Deciding on the kind of grill you want can be overwhelming sometimes. Still, with the information we provide here, we're pretty sure you'll be able to decide on the grill that will offer the grilling perfection you're looking for.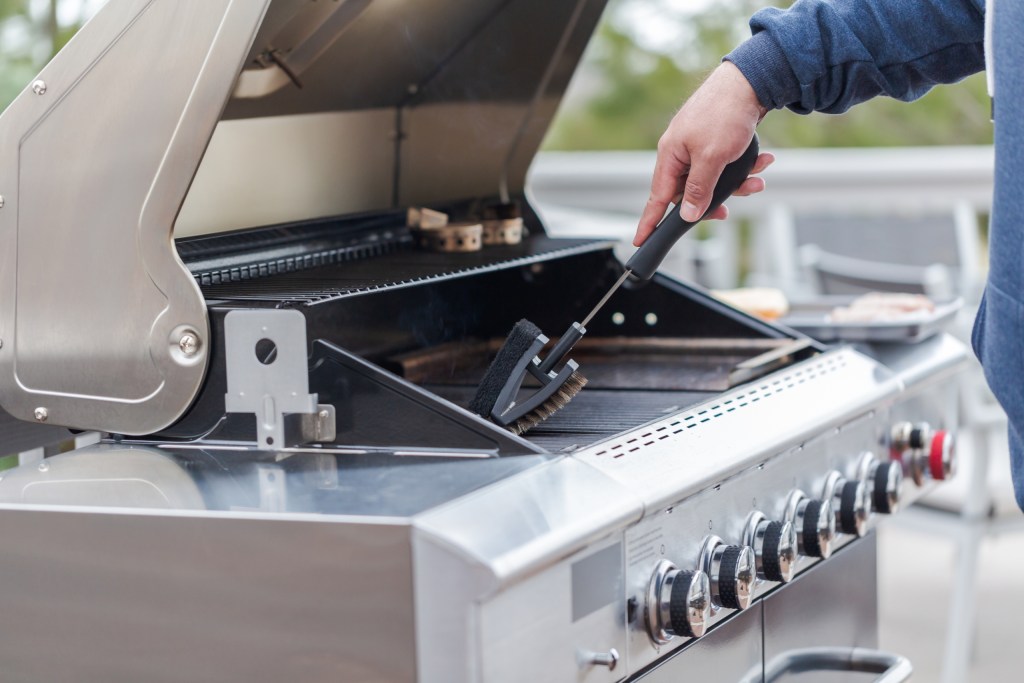 Gas and propane grills
One of the most popular types of grills in America today is the gas grill. There are two kinds of gas grills, each of which use two different kinds of fuel: natural gas or propane.
Both kinds of grill are versatile, convenient, and efficient. In fact, they're perfect for those who are just starting out in their barbecue adventures because they're so easy to use. These grills can fire up and be ready to start grilling in about 15 minutes with very little effort.
Propane grills
When it comes to gas grills, you'll find that propane grills are easier to move and transport from one location to another. That's because the propane is contained in tanks. One of the only drawbacks is that you'll need to refill the propane tanks every so often. In the warm months, getting ahold of propane tanks at your local grocery store or gas station shouldn't be tough.
Natural gas
If your home's stove already runs on natural gas, then you can easily skip the propane grill and go ahead and buy one that runs on natural gas, too. Many natural gas grills are fueled through natural gas connections, so you'll never have to head out to the supermarket like you would to refill a propane tank.
Pellet grills
Technically a wood fire grill, this type of grill is fed by small, flavored pellets made of wood. In fact, you'll discover that if you choose this kind of grill, your food will automatically take on the flavor of the pellets. This enables you to customize your meat flavoring to a certain extent. Some of the most popular pellets are made of:
Mesquite
Hickory
Maple
Apple
Cherry
Pecan
These are all popular flavors, so you shouldn't have trouble finding them to purchase. An interesting thing to note about pellet grills is that most major brands are technologically advanced. By that, we mean you can mess with your grill's settings from an app on your cell phone!
Charcoal grills
Of course, charcoal grills are what most people think about when they think about having friends over for a barbecue. That's because they're one of the most prevalent grills in America.
One of the things you may have noticed while reading this article is the fact that the various types of grills we're covering differ significantly from one another, mainly in terms of the fuel they use. Instead of gas or wood pellets, charcoal grills use charcoal. Food is cooked over a bed of heated coals.
Because it can be time-intensive, this kind of grill is perfect for those who take pride in spending time to grill up steaks with that traditional smoky flavor.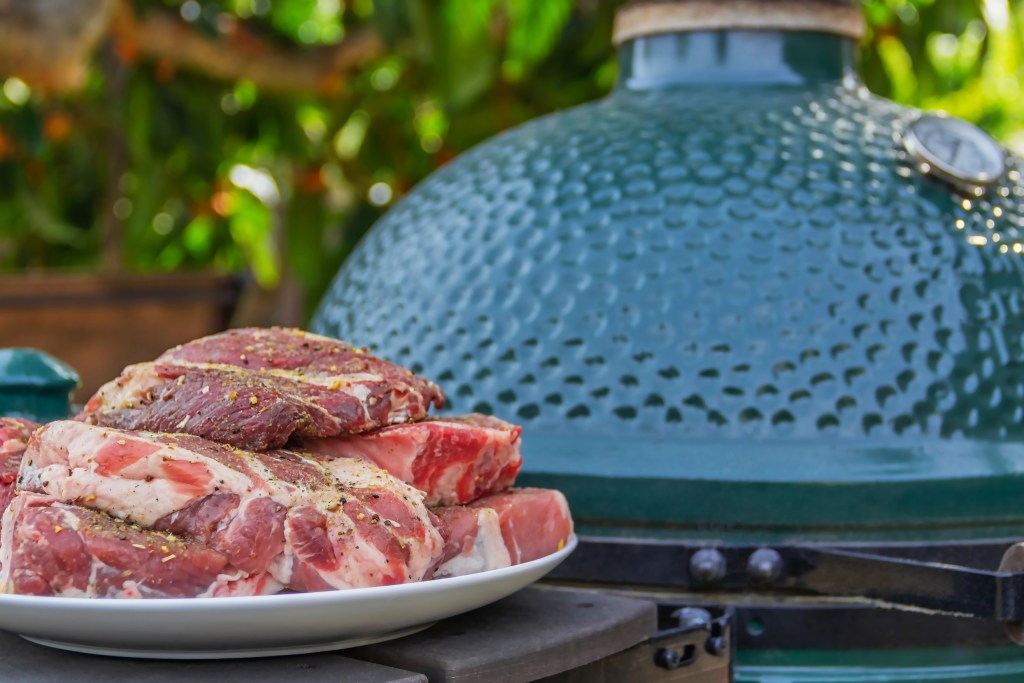 Kamado grills
These kinds of grills are in a class all by themselves. Although one could argue that they're technically a regular charcoal grill, they have a design and make that's different from the typical American-style charcoal grill.
Kamado grills originated in China, and the original designs date back to over 3,000 years ago, so if you decide to purchase one of these grills, know that you're following an ancient tradition. Made of ceramic and using lump wood charcoal, these grills have changed down through the millennia to the popular style we know today.
Electric grills
These kinds of grills are pretty versatile since you can use them indoors or out. They don't smoke like the other grills mentioned previously, and of course, they're fueled by electricity. They are typically smaller than gas, wood, or charcoal grills.
It's important to mention that you should immediately stop using your electric grill if it begins to smoke. Producing smoke is not normal for this type of grill, and if you see smoke coming from it (and not just smoke coming from meat, etc.), it's a sign something dangerous is coming. Get a fire extinguisher and douse the grill, and when in doubt, evacuate and call 911.
Wrapping up
What do you want in a grill? Consider that question carefully when comparing the five different kinds of grills we've discussed here. Whether it's the full grilling experience, a quick and tasty food preparation method, or something in-between, there's a grill out there for everyone.
Editors' Recommendations