An outdoor pizza oven is a beautiful addition to any outdoor cooking area. Not only does it produce delicious pizzas, but you can cook many other foods with it. Usually made of brick, stone, or concrete, outdoor pizza ovens can easily be built on a wood deck. A pizza oven is sure to make all your friends and family happy.
Creating a new cooking area for your outdoor kitchen isn't necessary to enjoy the benefits of a pizza oven. A slab will suffice nicely if you don't have much space available in your yard but do want that special outdoor feel to your cooking environment. Of course, you can include many other kinds of custom built-ins to your outdoor or patio kitchen.
In this article, we'll talk about the benefits of a pizza oven and why one might be right for your needs. We'll cover everything from food options to care requirements, so you know what to expect before building or purchasing one.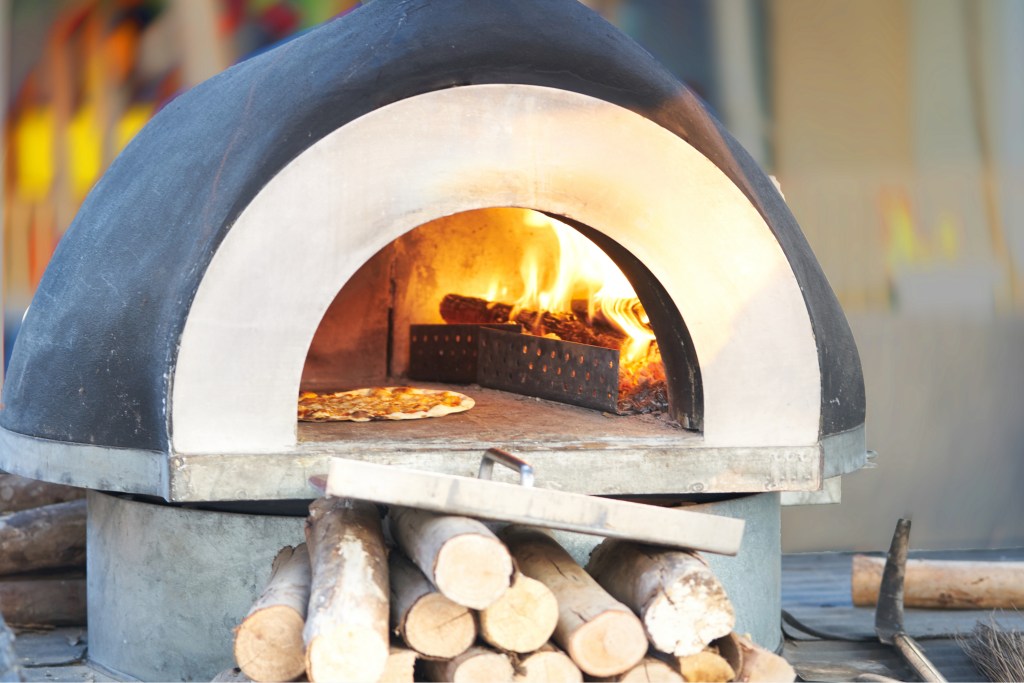 Benefits of a backyard pizza oven
As someone considering adding an outdoor pizza oven to your backyard, patio, or elsewhere on your property, you probably like the idea of bringing friends and family together over great food.
However, outside of socializing, another main benefit of adding in a pizza oven is enhancing your home's value. Sure, you have to spend a bit. The truth is, though, that you should consider that expense an investment because you can likely recover any money you spent if you ever sell your home.
There are plenty of outdoor pizza ovens on the market, and you can find them in several styles. That said, our personal favorite is the outdoor, gas-fired brick oven because it has a large cooking space for pizzas (or other dishes) that need to be cooked at high temperatures.
Another popular option is a wood-burning outdoor pizza oven—perfect if you're the adventurous sort who likes doing things in an old-timey fashion.
What to cook in a pizza oven
With an outdoor pizza oven, of course, you can cook pizza. But that's not all you can use the oven to cook.
Other foods you can cook with it include:
Meat, vegetables, and fish
Breads with dough that has been prepared with a pizza oven in mind
Pastries like galettes and calzones
Roasted potatoes of all kinds: sweet potatoes for salads, savory potatoes for soups and dips, etc.
Outdoor pizza oven maintenance
As with any oven, indoor or out, you need to keep your pizza oven clean. If you don't, soot and ash can affect the taste of your food. Be sure you wait until the oven is cool before attempting to clean it, however.
As for the tools you'll need, you should keep brushes and a small shovel nearby so you can scrub, sweep, and shovel out ashes. A scraping tool is also a good idea to have on hand to scrape away residue left over on the pizza stones.
Additionally, you should ensure you keep a fire extinguisher nearby.
The key is to be proactive about your outdoor pizza oven's maintenance and cleaning so that it'll last.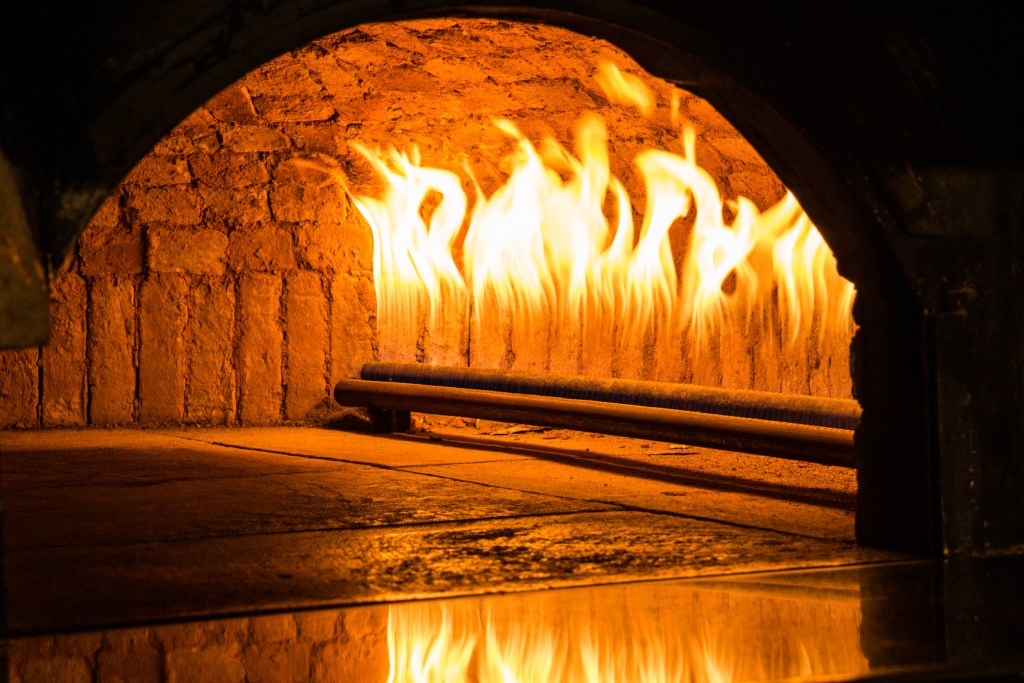 Transform your outdoor living space
You can enhance your outdoor living space and increase the monetary value of your home by installing an outdoor pizza oven. However, the real value lies in the great times you'll spend socializing and enjoying the company of friends and family while cooking.
Suppose you're the type of person who's concerned about the environment. In that case, a wood-burning pizza oven is not only a great way to cook up healthy meals, but it can help you save on energy. The only downside is worrying about whether your pizza should be New York or Chicago style.
Editors' Recommendations