Cardinal birds are charming and beautiful, so it's no wonder they're popular. Native to a large portion of the eastern U.S., these birds are commonly seen in many gardens. If you want to attract more of these feathered friends to your garden, or provide some additional food for the ones already living there, then you're in luck! We've got six easy-to-grow plants for any garden space, and even a few tips for those without any space at all.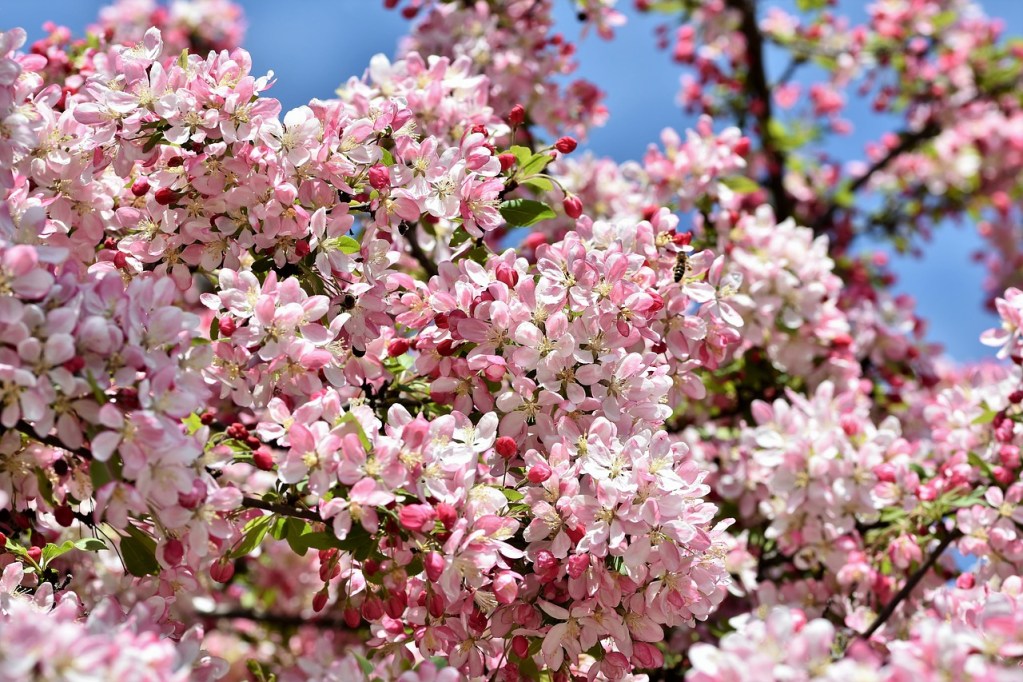 Trees
If you have a lot of room available and could use a bit more shade in your yard, then planting a tree might be a good idea. There are plenty of trees that cardinals enjoy, but in general, you should look for trees that produce small fruit. While an apple or pear might be too big for cardinals to eat, crabapple and dogwood trees are just the right size.
Both trees are native to the same range as cardinals, making them a perfect match. Planting and caring for dogwoods and crabapples is quite easy as well. Neither tree requires specialized care, so you don't need to worry about them once they're planted.
Shrubs
Not everyone will have room for a full tree, but there are plenty of shrubs that fit easily in smaller gardens. Two shrubs that are perfect for attracting cardinal birds are American holly and serviceberry. These native shrubs can still grow a bit tall, so you may need to prune them every year or two to keep them short.
Holly berries and serviceberries make tasty snacks for cardinals and other birds. Serviceberries are safe and delicious for people to eat, too! They can be eaten raw or cooked and make excellent jams and pies.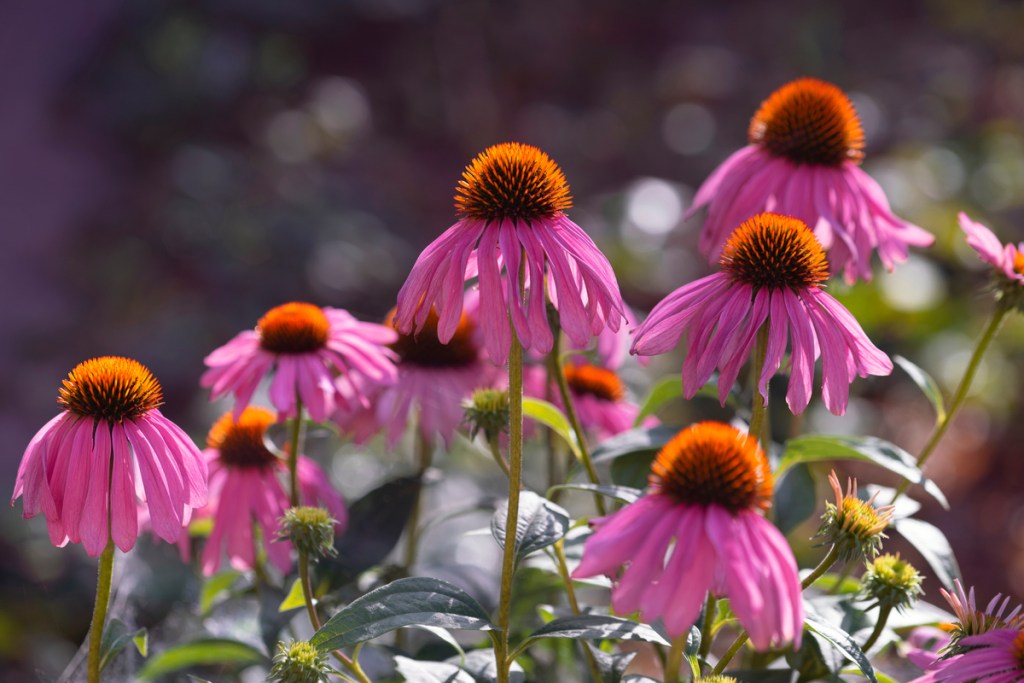 Flowers
Flowers are perhaps the easiest to incorporate into a garden, with the added benefit that they can grow fast in containers! Many flowers don't produce berries, so instead look for flowers that have large seeds.
Sunflowers and coneflowers are the best choices for this, as they're native to the same range and their large seeds are easy for birds to get to. There are many varieties of sunflowers, so see what your local garden center has available.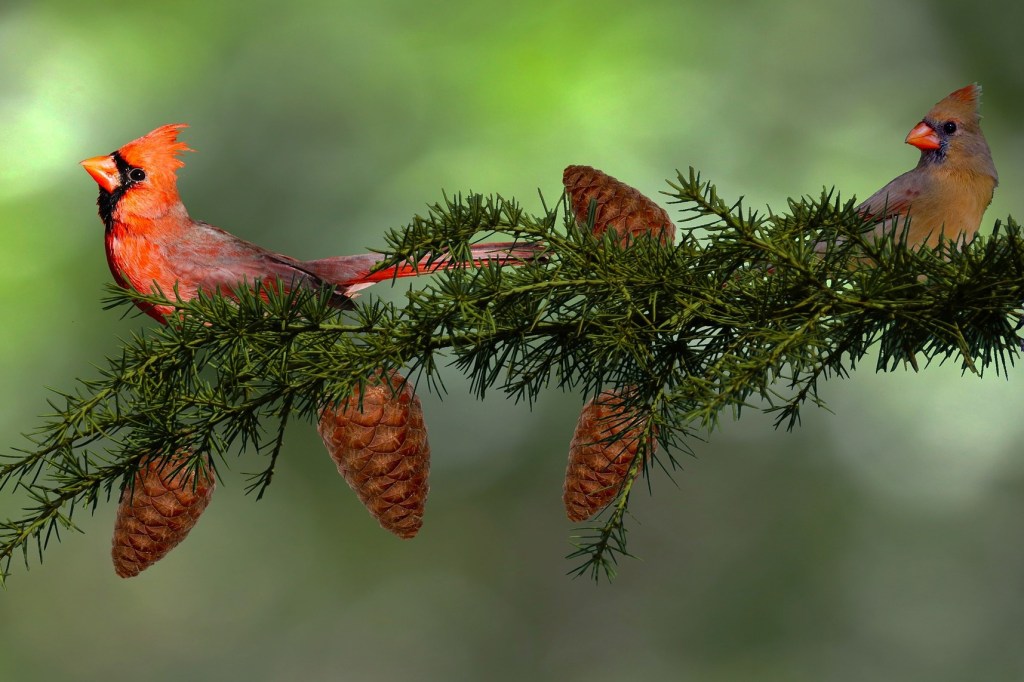 Pine cone bird feeders for any space
If you have no room for any plant, there's still hope! Here's how to make a simple bird feeder that you can hang outside any window:
Step 1: Acquire a pine cone.
Step 2: Add a layer of peanut butter to the pine cone.
Step 3: Roll the pine cone in birdseed.
Step 4: Tie a string around the pine cone.
Step 5: Hang the pine cone outside.
Your local cardinals will adore you for planting any of these trees, shrubs, or flowers in your garden! They pair well together, too, so feel free to mix and match these six plants to fit your own tastes. If you don't have space available, or you live outside the native range of these plants, you can still draw birds in with a simple bird feeder made of a pine cone, peanut butter, and birdseed.
Editors' Recommendations