Gardens are often a space of peace, a place where you can care for something, relax, and enjoy being out in nature. But what if the weather isn't cooperating the way you want? You'd like to be outside, but it's too rainy or too hot and sitting outside on your porch or a bench in the garden is uncomfortable. That's where outdoor garden rooms come in.
What is a garden room?
Garden rooms take all the comfort of an indoor space and transport it out into nature. Outdoor garden rooms are often built similar to timber frame houses and usually don't need any planning/building permissions, depending on where you choose to build it. They've got walls, insulation, doors, windows, and even electricity! On a very simple level, outdoor garden rooms are like a miniature home. They're located out in your garden and are much more than just a room in your house that's decorated like a garden.
The only big identifier of a garden room is its location — out in nature where you can enjoy the comfort of an inside space and the peace of your plants. Beyond that, your garden room can be unique to you. Garden rooms lend themselves to both creativity and practicality. You can use them to design a separate plant space that won't clash with your outdoor garden (for example, a vegetable-growing garden room in the middle of a flower garden) or for an indoor/outdoor dining area.
How to design a garden room
The first step to designing your garden room is deciding on what you want to do with it, and there are so many options! You can opt for a functional space: a dining room, a space for gatherings, or even a storage space for your plant supplies that doubles as a seating room. Or you can go in a more personal direction, turning your garden room into a space for your other hobbies, like painting, knitting, crocheting, scrapbooking, model-building, anything you're into. A space like that could make your hobby even more enjoyable as you'll get to do something you love around something else you love.
Many people will even turn their garden rooms into a whole other garden. If you're growing flowers and vegetables outside, you can make your outdoor garden room a heated space where you can grow tropical plants, cacti, succulents, and other plants you can't grow outdoors in your environment. Even if you can grow them outside, the separation of space adds to the design and coherency of your garden and keeps the plants from clashing.
Once you decide what you'd like to do with the room, you can start to think about the best location and orientation within your garden. You'll want to consider what views you want, what you want to see out the windows while you're inside, and the best place for the entrance. You don't want to build the room in the middle of the path you usually take through your garden, but a spot somewhere off that route will make it easy to get to.
Your garden room should be a place you want to spend time in. Even if you opt to use your garden room as a storage space, there are still ways to spruce it up so that it's also a place where you can relax. Cushioned storage benches, shelves, tables, warm lamps — they'll all enhance the room to be a relaxing, dual-purpose space. Just remember that it's a space all your own; don't let yourself get overwhelmed with all the things you can do. As long as there aren't too many permanent installations, you can always change it up and try a new idea.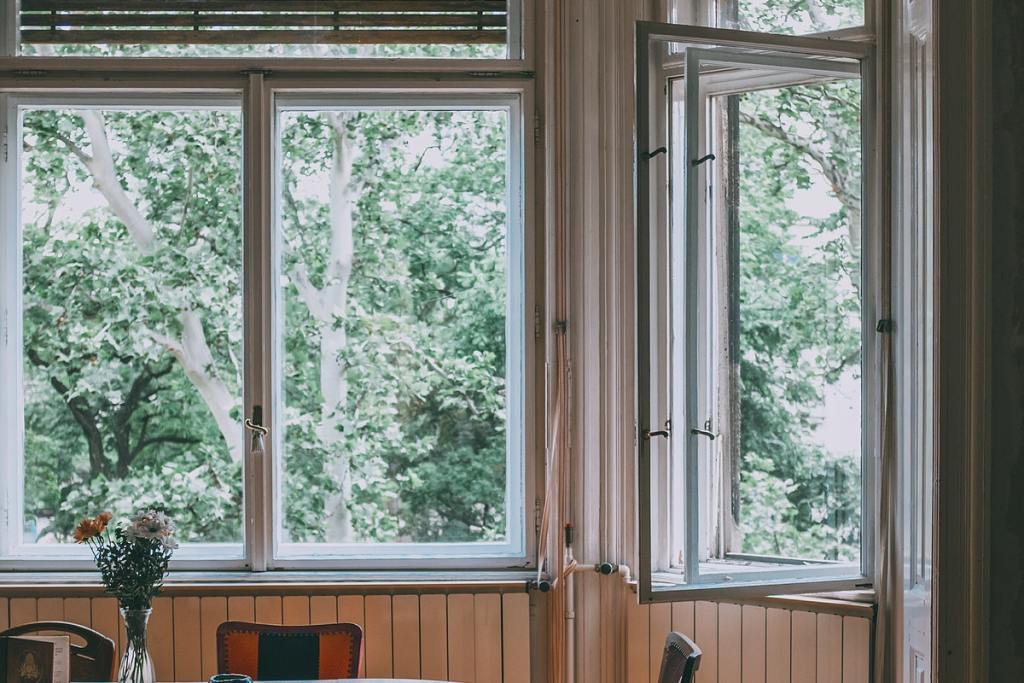 Tips for creating a dynamic garden room
No matter what idea you choose, there are always ways to make your garden room more dynamic. If you opt for a garden within your garden, make use of plant stands with different levels and different types of pots that fit within a color scheme. And that can be said for any space you create. Settling on a color scheme can make it feel more coherent while allowing you to find pieces, like shelves that add to the vertical space and wall art for a subtle pop.
In any room, different types of lighting will help the atmosphere and give you options for different times of the day. At night, you might want a slightly brighter lamp in a hobby room so that you can see what you're doing. But on a cloudy day, you may just want to enjoy the rain from inside while surrounded by ambient lighting like lanterns and flameless candles.
Garden rooms are an added bonus of creativity, especially if you don't have the space to set up different sections of a garden with hedges, fences, and walls. Your outdoor garden room will be another haven for you and even for your guests if you turn it into a space for gatherings. The sky is really the limit with these so long as they're out in your garden and easily accessible.
Editors' Recommendations