Suppose you've ever desired the ability to set up a room away from the main house, out in nature. In that case, contemporary garden rooms are just what you've been looking for.
While many people think that a garden room is nothing more than a glorified shed, nothing could be further from the truth. Others believe a garden room is more like a conservatory, but that's not entirely accurate, either. The truth is that garden rooms are contemporary structures designed to be what you want them to be. In other words, they're often custom-made, whether you want office space, a teen den, a games room, a home gym, a garden bath, a home cinema, or an art studio.
They're cost-effective and designed with your comfort in mind no matter what use for them you have in mind. They're usually built with sustainable, green materials, and they make a great addition to your property as a whole.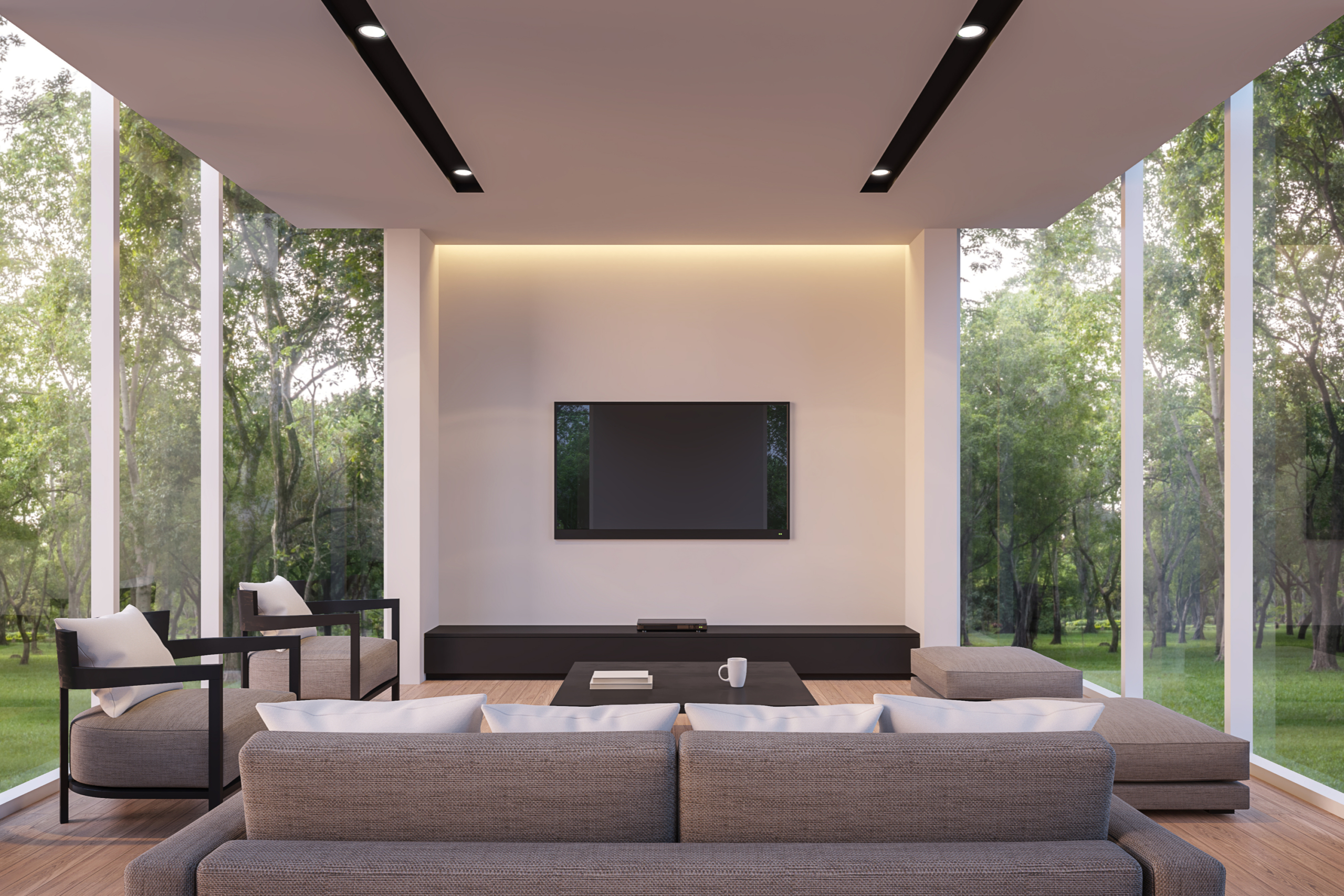 Contemporary designs
No matter what purpose you put your contemporary garden room to, the truth is that most people enjoy looking at aesthetically pleasing things. Consider that many modern designs have floor-to-ceiling windows and glass walls, allowing you to feel as though your space is a part of nature itself.
Below, we'll go over some common elements found in contemporary garden rooms and things you should consider before embarking on a contemporary garden room building project. Additionally, we'll talk about five designs for some amazing contemporary garden rooms that are sure to spark inspiration.
Elements found in contemporary designs
A contemporary garden room usually has specific characteristics that follow modern-architectural thought and design to create highly functional, aesthetically pleasing layouts. Most custom-designed rooms tend to attempt a blend of functionality and visual excitement.
Common features sometimes include:
Aluminum bi-folding doors
Skylights
Decking
Cedar cladding
Sliding patio doors
Floor-to-ceiling glass walls
French doors
Wood floors
Laminated floors
Internal dividing wall
Cube designs
Spherical designs
Considerations when building
If you're planning on having a contemporary garden room custom-built, you need to think about a few things such as:
Where you want to place the building on your property
What building regulations, if any, apply
Any professional construction needed
Materials needed, such as insulation and foundation materials
Many people like the idea that their garden room is made out of green, sustainable materials. Additionally, the thought that the overall design can make you feel like you are existing in nature is a popular one.
Finally, you may wish to ensure that your garden room feels either like it's part of the landscape, or at the very least, like it's related to the architecture of your house. You don't want others thinking it's an eyesore or a building that was thrown in as an afterthought.
The glass garden room
Designed to feel open, free, and as much a part of nature as it possibly can, a contemporary glass garden room screams, "I'm studio space." Perfect for writers, painters, or artists in general, this style is a statement about refusing to cut yourself off from the wider world outside. It's all about allowing the sight of nature to be your muse.
This style uses floor-to-ceiling glass in one or more walls.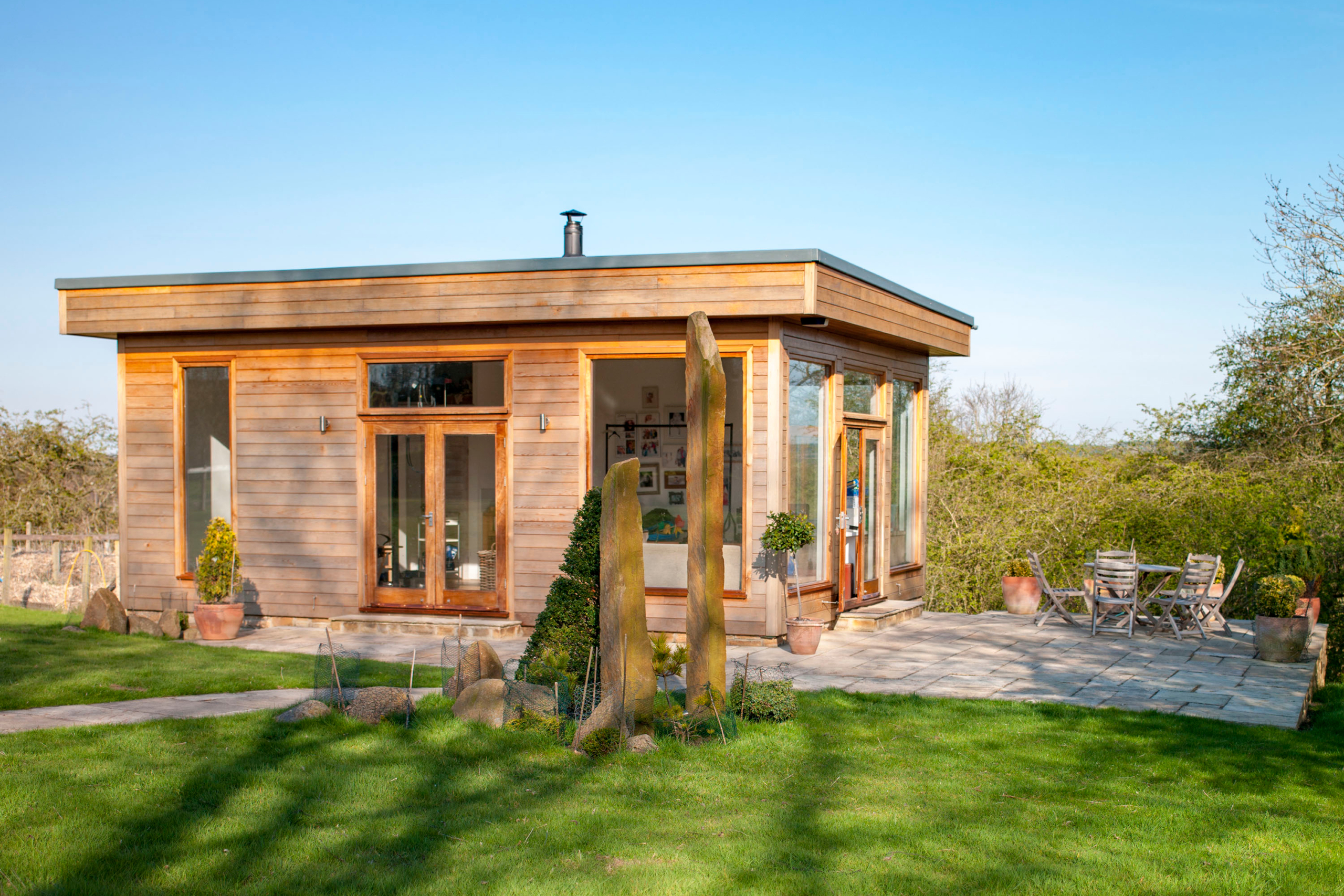 The timber garden room
Here's a garden room where you can go buck-wild with the use of sustainable materials. Using timber, you can minimize your environmental footprint and ensure that your colors are in sync with the environment outside.
Additionally, your timber garden room doesn't have to be architecturally like a shed, a cabin, or your house per se. Instead, you can build it with any wood type, and in any size and shape, you can dream up (or have an architect do that for you).
The garden room for renters
Providing a rustic, shepherd's hut feel, this contemporary garden house on wheels is perfect for people who don't own their own homes. For those of you who rent houses, envision having a portable garden room. The idea is that it's a bit like a camper or an RV with all the modern amenities inside … but with a stylish, back-to-nature feel to it.
When it comes to its external look, think Wagon Train or Bonanza.
The industrial garden room
This concept is for those of you who can imagine holding a rave in your backyard with Industrial Monk or Regis blaring over loudspeakers.
Here, the theme is all hard steel and heavy-duty materials. With everything from living room decor defined by heavy graphical lines to an intentionally designed contrast with nature's green, this is a contemporary garden room with an edge.
In terms of construction, you don't have to think too hard or have anything custom-built. (You may need to do some custom alterations, especially inside.) You see, using a converted shipping container as its body, and in keeping with the sense of drama, this style can be dropped right onto your property by a helicopter.
The luxury garden room
This style is more about what you put in it than what it looks like. However, you can ensure the architecture is as aesthetically pleasing and indulgent as the gorgeous interior. Think about the most expensive, sinful penthouse suite you can imagine, then shrink that down to bite-sized and place it in your backyard.
With a fireplace, a seating area, and an open glass structure with an almost frameless effect, you can imagine using this contemporary garden room as a sexy, romantic retreat!
Editors' Recommendations