When you're on the hunt for backyard and deck lighting ideas for homes, try to think beyond torches and flood lights. Modern deck lighting offers a lot of options not only to fit in with your space but your style preferences, too. There are tons of options to consider, from post cap lights to hanging string lights. You're sure to find something that will fit both your wants and your needs.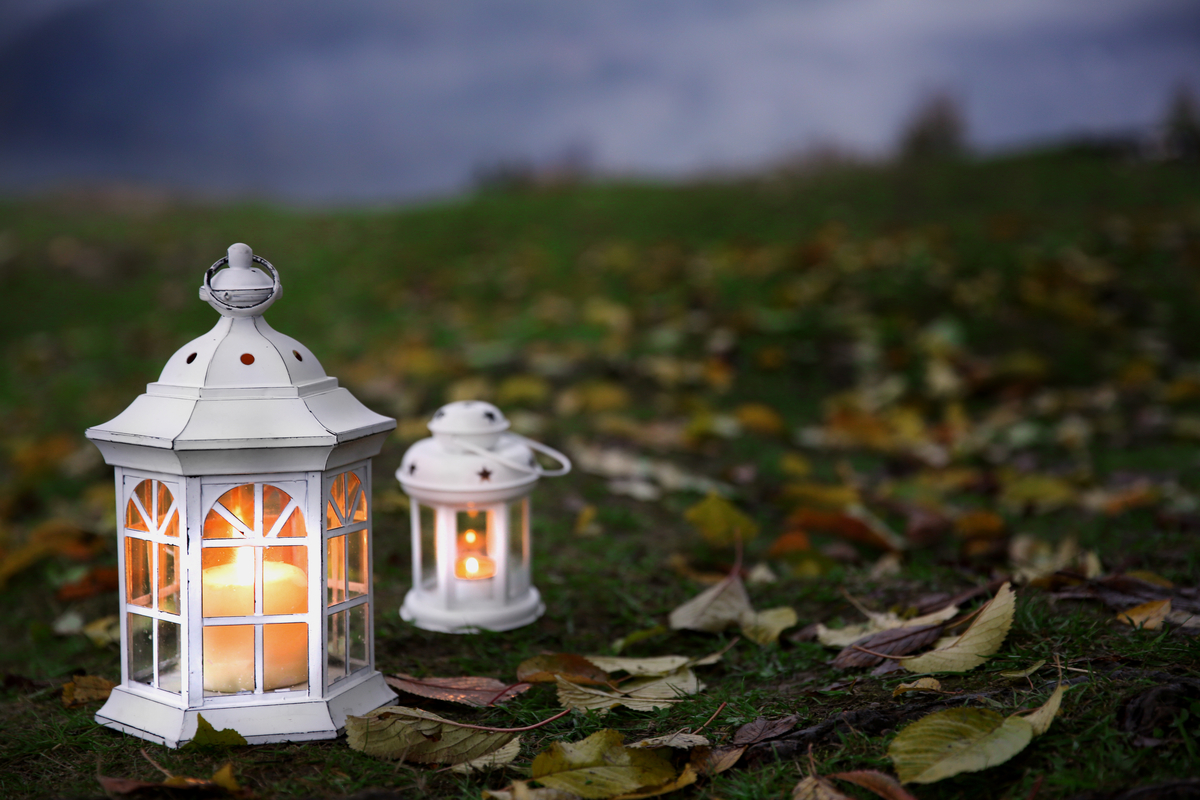 Utilize different types of lanterns
Lanterns are low-hassle options that can be placed in a variety of ways. You can have hanging lanterns off the side of your house or a hook, ones that sit on your deck/patio table, or even ones that are large enough to stand alone on the deck itself. Because you can use LED flameless candles with most lanterns, they're a popular ambient lighting option that's low risk and versatile. They even have high-tech lanterns with bluetooth capabilities that can work as a light and a speaker. Whichever you choose, the cost of buying batteries will be much nicer than the cost of replacing a burned-down house.
Hang string lights (with or without trees)
String lights are a more classic option when it comes to ambient lighting, though they will require electricity and an outlet (unless you opt for solar-powered lights, which will work but may provide less lighting depending on the weather that day). These lights will often blend in with the stars, giving your deck a more peaceful vibe. You can opt to hang them on your tree branches, as many people do, but there are ways to hang string lights in a backyard without trees. You can hang them on deck railings and posts, or string them along an overhang of your roof. If you're feeling adventurous, you can even experience with other greenery, such as stringing them along a trellis or laying them across some shrubs.
The thing to remember is that string lights are different from fairy lights (or Christmas lights). If you'd like to use fairy lights, you can! But you may want to pair them with string lights, which are the ones that have miniature light bulbs, in order to sufficiently brighten the space in the way you want. With just fairy lights, you risk it being too dim and not as enjoyable as you'd hoped.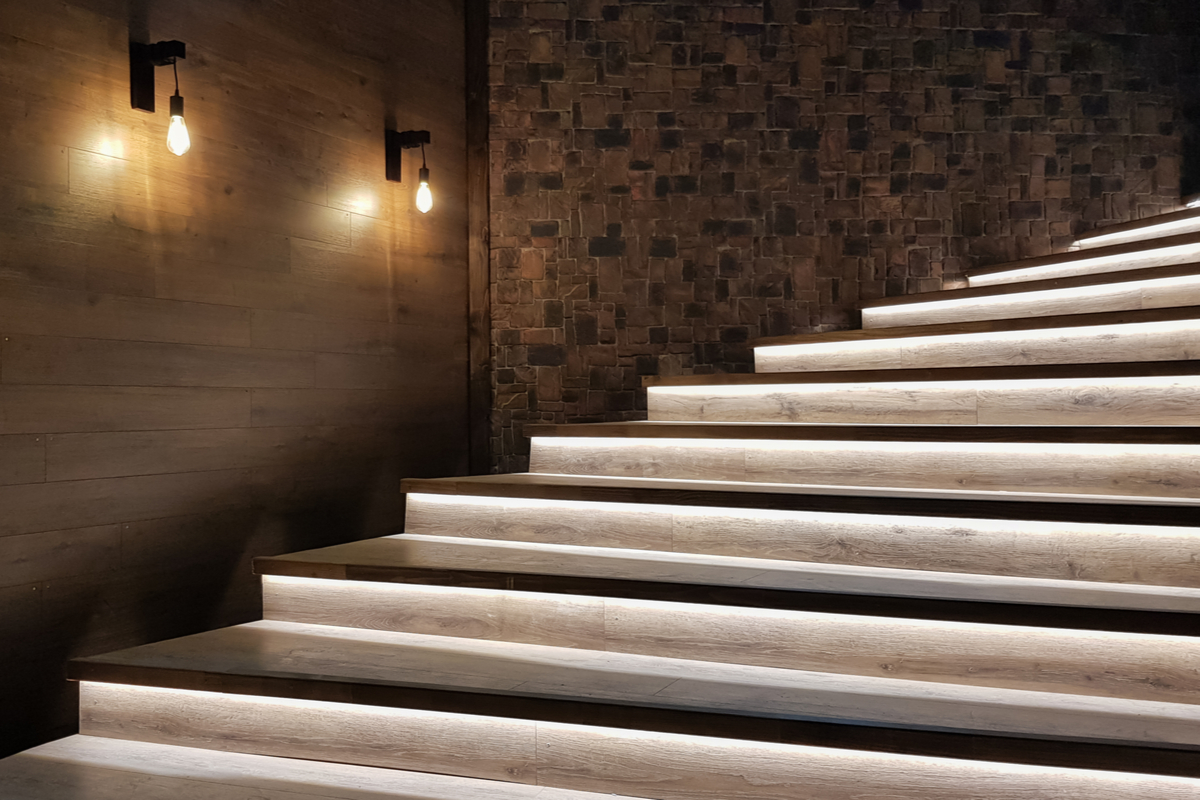 Light up your stairs or railings (or both!)
Aside from hanging string lights on your railings, there are lights made specifically for deck rails, post caps, and stairs that you can install to liven up your backyard. Rail lighting can work right alongside stair lighting if done well, but be careful of going overboard. The last thing you'd want to do is overpower your space with light.
If you want rail lights, be sure you have the space and ability to install them. They're typically mounted on the sides or bottoms, so if you have thinner rails, it's important to get thinner lights that will fit your needs. Since stair lights get mounted to the vertical edge of the step you see when going up the stairs, if you choose to use them together, make sure to play around with the rail lights and see if they look nicer on the bottoms or the sides of the railings! You may find one set of stairs looks nicer when the bottom is illuminated and another set looks nicer with lights on the sides.
An even simpler way to accomplish this lighting style, if you aren't interested in mounting lights, is to place LED strips around your furniture and the base of each step. These offer you a little more flexibility than mounting and allow you to change up the placement of the strips without purchasing new lights if you ever want to try a different lighting design.
How to tie it all together
The best way to tie it all together, if you can, is to match the style of your deck lighting with the style of your furniture. More natural-looking furniture, like rattan or wood, lends itself to lanterns and hanging lights while metal or iron furniture may do better with modern deck lighting options such as stair lights and wall lights. Lighting is meant to enhance your space, not overpower it. You don't want it to be the main focus but a relaxing element — so incorporating the type of lighting you choose with the overall style and aesthetic of your deck is a great way to go.
Editors' Recommendations