If you've decided to transform your backyard into a place of fun and recreation by installing a swimming pool, congratulations. You've bitten off a sizable task. It's entirely manageable, though, and can be a lot of fun as long as you remember that there are a few considerations you're going to have to take into account.
For example, two things you've got to think about immediately are where you want to install your pool and what shape your pool needs to take? Remember that some forms are better for some backyards than others. There is no such thing as "one size fits all" here.
Additionally, you want to ensure that everything is well-planned with safety and functionality in mind so that family and friends can enjoy themselves with all expectations met.
In the swimming pool design guide below, we'll go over things you'll need to think about when choosing the best pool for your backyard's location and size.
What's your budget?
There are many different types of pools, and they vary widely in terms of cost. You'll need to decide if you're able to fit the right one into your budget. For example, perhaps you want something specific in terms of shape. In that case, you may want to choose a concrete swimming pool because you'll be able to customize the shape and style. However, these can be much more expensive than certain alternatives.
Speaking of alternatives, various Fiberglas pools offer different sizes and styles and that have price tags that probably won't give you sticker shock.
Regardless of the kind of pool you decide upon, it's likely to end up being the focus of everyone's attention the moment they step into your backyard. Once you've figured out the type of pool you want, you can more easily design the rest of your yard's decor (if any).
The size of your pool
As well as thinking about the price of your pool, many people find themselves asking, "what is a good size swimming pool, anyway?"
To get a general idea, start by asking yourself a few of the following questions:
Will there be changes in the size of your family? (If your family grows, you may need a larger pool.)
Do you entertain guests often? (If you have large numbers of friends over, again, you may need a larger pool.)
How much space do you want around the pool? (In other words, how big do you want the pool to be in relation to the rest of your backyard?)
Are you planning to use the swimming pool for exercise (doing laps), or is it mainly for having fun, or both?
How often will the pool be used? (If you don't plan to use it much, then you might not need to go hog wild here.)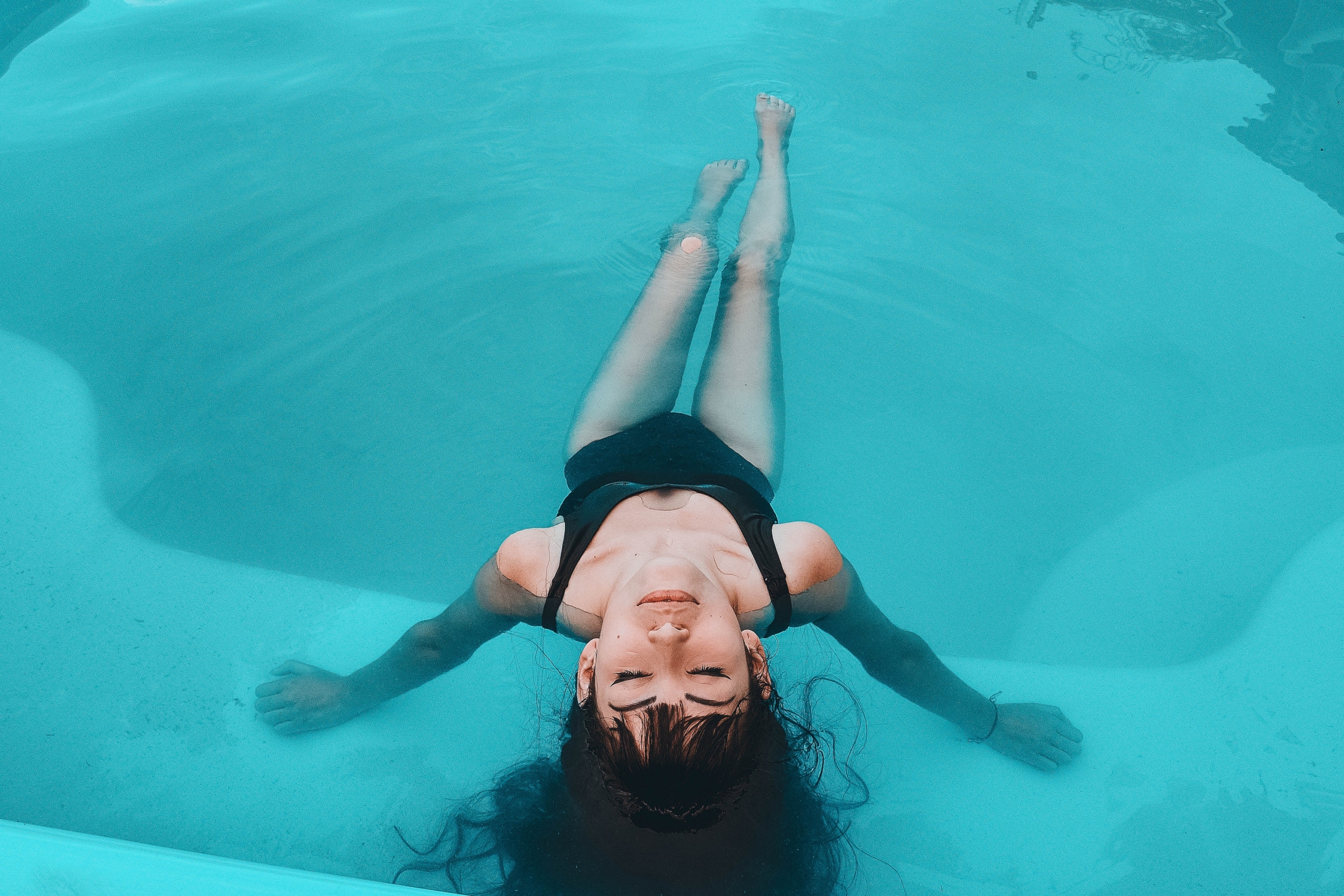 The shape of your pool
Designing your swimming pool's shape must sometimes be dependent on the size and shape of your backyard. For instance, considerations might include whether there are slopes and whether size constraints require you to go with a compact pool.
Rectangle-shaped pools
Ideal for swimming laps, this is the kind of pool that makes people think of the Olympics. It's narrow, long, and relatively simple to install. Usually, these pools are made of concrete and are some of the most popular on the market.
L-shaped pools
If you're the type who enjoys diving, but you want to make sure the kids have an area of the pool they can stand in, then an L-shaped pool may be for you. This is one of the most widespread, versatile designs because it provides clear areas for various activities.
The infinity pool
You see infinity pools quite often in places like Arizona, where there are spectacular views. They have transparent walls and are often built to flow off a raised area, such as a sloping hill or off a deck. They're a work of art designed to blend in seamlessly with your landscaping. The overall cost is at least 20% more than regular pools, and that's only if you've got the infinity edge on one side.
Roman/Grecian style
Roman and Grecian style pools have stylized corners or an octagonal shape. They are designed after ancient pools found in bathhouses and can provide the owner with a sense of luxury, particularly in an enclosed space.
Freeform pools
Usually built with rounded edges, these are pools that are typically custom-built. They're designed to complement the shape of your backyard, which can be challenging if it's irregular. Done well, they are also meant to blend well with your overall landscaping and decor.
Other considerations
When choosing the best pool for you and your family, you'll also need to think about such things as maintenance costs, what to do if there's a lot of rainfall after an intensely sunny day, if there's hail, and if there's snow. The list could go on!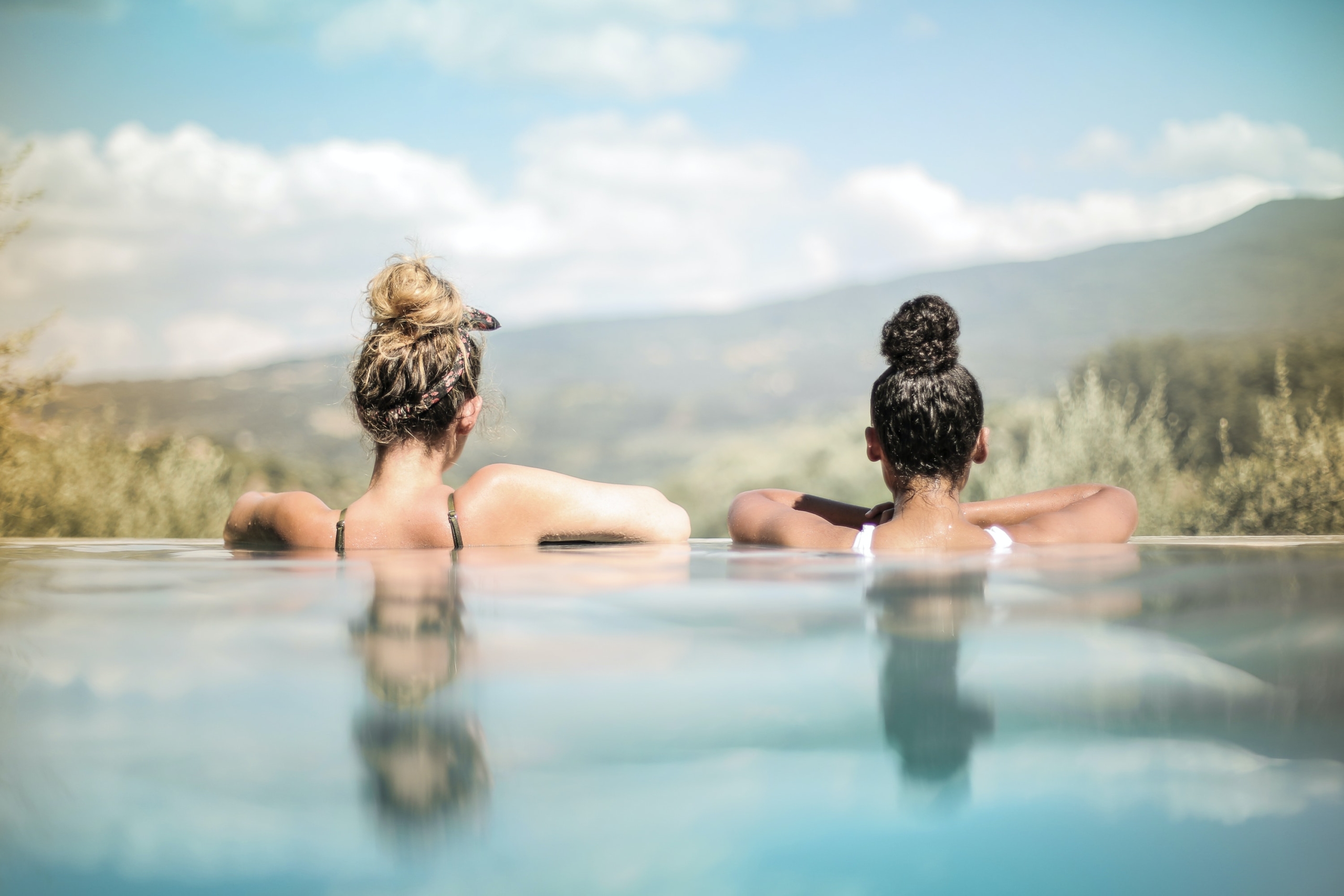 What are your needs?
Remember that regardless of the shape or size of the pool you decide upon, the ultimate question is whether it suits your lifestyle needs. Have you thought about accessories like poolside furniture, cooking spaces, or wet bars?
At the end of the day, how you intend to use the pool and space around it are questions you should answer before making a purchase.
Editors' Recommendations