There is nothing quite like a refreshing dip in the pool on a warm day. Something about the sun on your skin and the cool, crisp water brings about a pleasant and relaxing experience. If you are thinking of adding a pool to your own backyard, there are several details to consider. One that you may not think of as terribly important is the shape. However, the way you shape your pool greatly affects the price and functionality of your little oasis. Choose a swimming pool shape that gives you the most bang for your buck while serving the purpose you desire.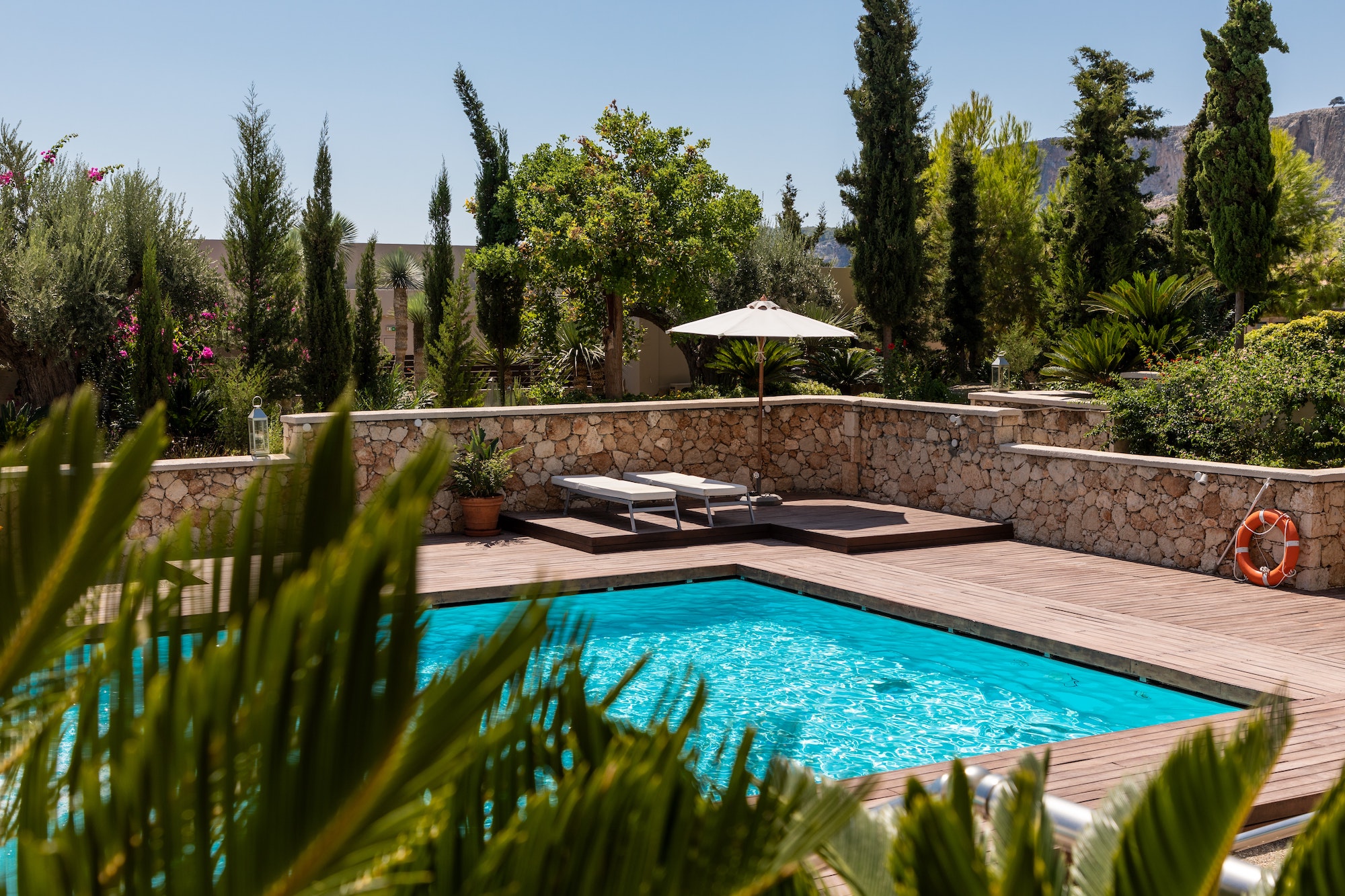 What are the best swimming pool shapes?
Swimming pool shapes are widely varied and can be customized for the right price. Within that vast collection, there are some definite favorites. Remember that shape and depth are not the same, so in this instance, we are referring primarily to the outlined shape of the pool itself. First is the oval-shaped pool. This shape is aesthetically attractive, spacious, and decorative by nature. A slight deviation to this is a kidney pool. This shape is round from both sides and curved inwards at an edge. Kidney pools commonly include waterfall features. Rectangular pools are the most common of shapes and can be catered to different plots easily. Grecian pools are great for larger families, as they are wide and rectangular but feature tilted corners that curve inward. Lastly, there are custom shapes you can create, depending on the layout of the land you are working with.
What is the least-expensive pool shape to build?
The rectangle shape is by far the most cost-effective pool choice, for a few reasons. A rectangular pool can be constructed in both above- and below-ground models. Above-ground pools further whittle down the price, as they reduce excavation and plumbing expenses. However, even if you do opt for a below-ground swimming pool, the rectangular shape provides an easier gradient design when adjusting depth in different parts of the water. Rectangle pools can be sized for large, family-friendly crowds or as small fitness lap pools as well.
Does the shape of the pool affect cost?
Pools are commonly priced by square footage. For this reason alone, the shape will play a major role in your estimation. Other related details to consider are the fabrication steps. Prefabricated pools, for instance, require minimal labor. This reduces construction costs and material expenses for you. When you customize a pool's shape, it changes the way that you incorporate plumbing, filtration, and tile. If the objective is to keep costs low, basic is always better.
Are there different types of pools?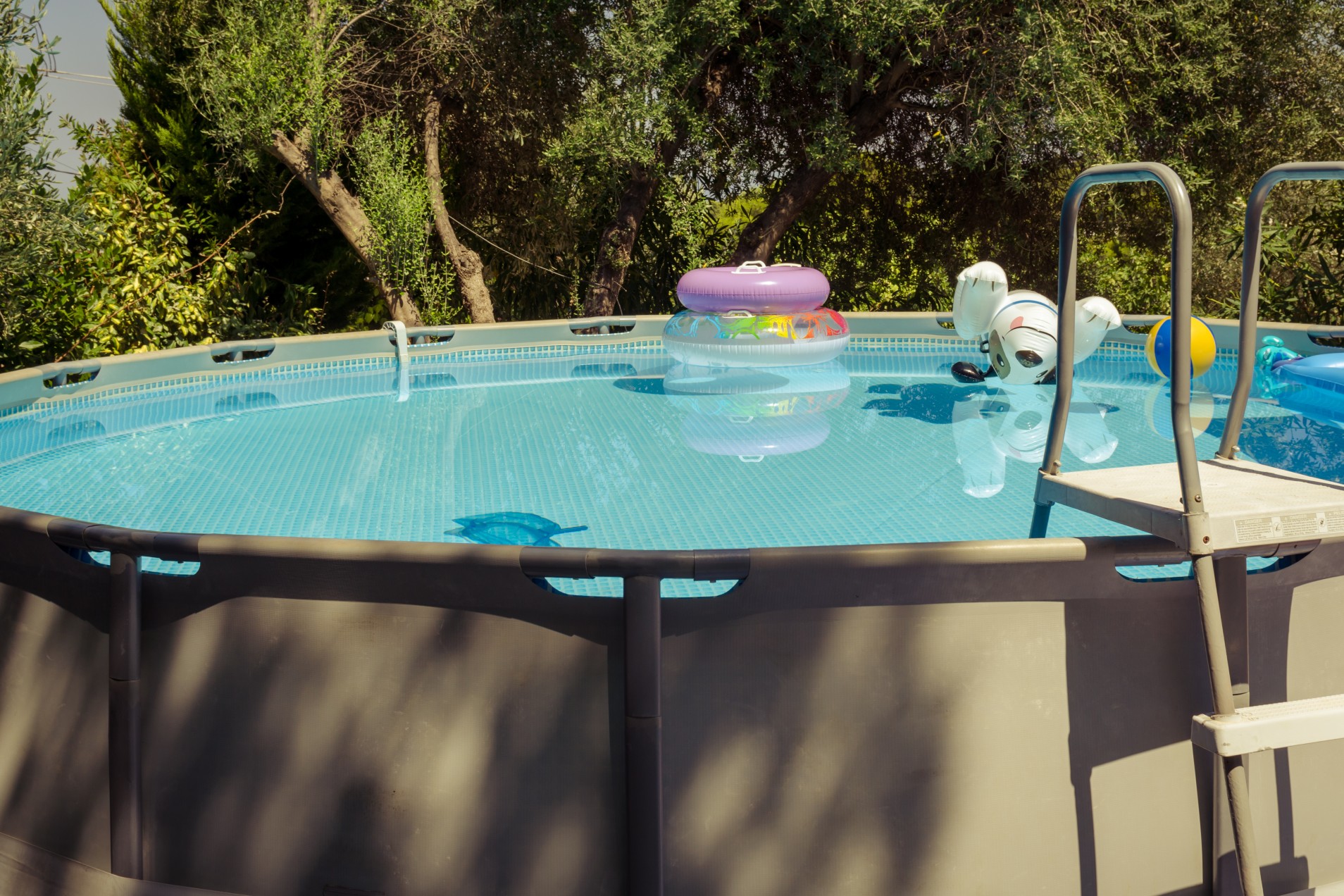 Many varieties of swimming pools exist, and each has a functional purpose. The first is concrete, which is the most popular and expensive sort. The reason is that concrete pools simply last the longest. They have a life expectancy of 40 years or more, making it worth the investment. The second most popular is a vinyl pool. Vinyl pools function as more of a liner, which means that the durability may not always perform as advertised. It would be wise to have a vinyl pool inspected every six years or so to ensure good upkeep. Fiberglass pools are not advisable for a number of reasons. They have the most expensive upfront cost but offer little in terms of customization. They can also be abrasive on your feet and last half the time a concrete pool does — about 25 years at the most.
Different pool shapes are a vital detail when deciding to add your own little oasis to your yard. A home pool can be a fantastic investment when done right. Basic outlines such as rectangle and oval can be adjusted and customized to fit the land they're built on. That being said, rectangle pools are preferable for their adaptability and low cost. Make sure you select a pool type that will make your expense worthwhile and play into the longevity of the build. Concrete pools require some upkeep against algae growth and the like but last far longer than fiberglass or vinyl. Above-ground pools are more affordable than underground pools, especially when it comes to installation costs. With the right planning, you'll enjoy a quick dip right outside your door.
Editors' Recommendations