Owning teak furniture is a bit of an investment in adventure and art. It looks amazing, lasts for a long time, and has an exotic feel to it. In fact, a lot of that has to do with the fact that it's sourced from tropical countries. Teak patio furniture can make an outdoor space feel luxurious and just a bit decadent.
What do you do, though, if your teak furniture gets damaged? Shouldn't you be able to protect the investment you've made? Well, thankfully, there's a lot you can do to ensure that the life of your teak furniture isn't cut short. In this brief guide, we'll talk about some of its great qualities and how to restore teak furniture when necessary.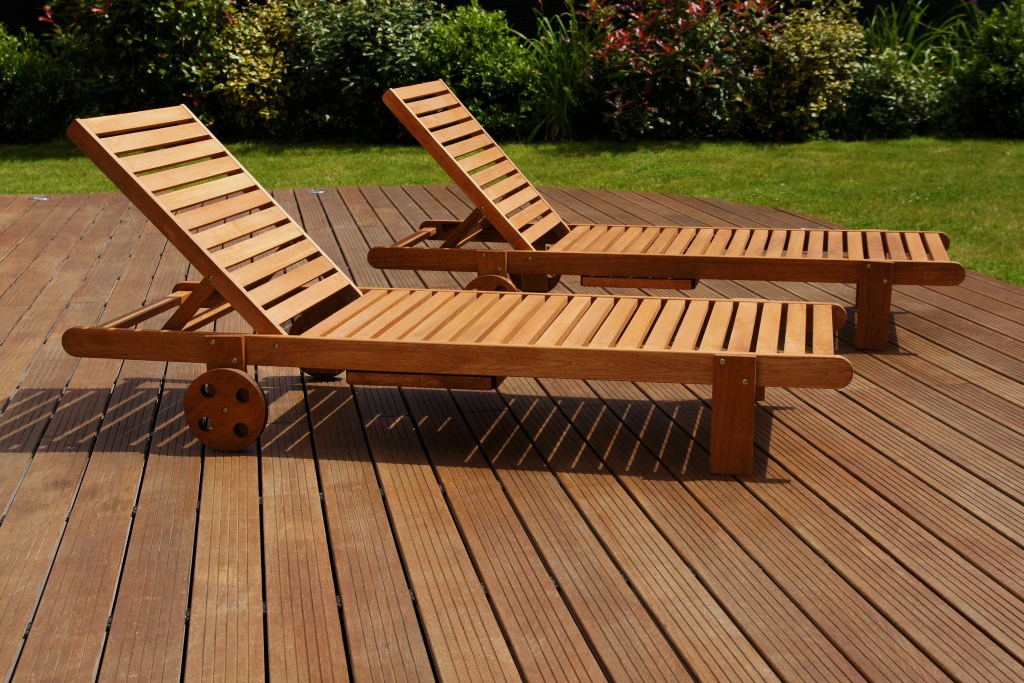 What are the qualities of teak furniture?
Teak is composed of wood that's beneficial to outdoor use. And, because of its makeup, it doesn't need much maintenance. You don't need to apply special treatments or extra finishes for teak to last for years and years. In fact, you can leave teak furniture outdoors, let it be exposed to the elements, and it still won't harm the wood's integrity.
On the other hand, exposure to the sun can tarnish the wood and cause it to fade to a grayish color over time, which is sad, considering teak furniture starts a warm, golden color. It won't happen overnight, but eventually, the wood will fade. You'll then need to start thinking about restoring it so that it'll look as good as new.
Why is teak furniture so valuable?
Teak wood comes from Burma and Thailand. Certain trees from those countries make up its wood. Because of its long-lasting qualities and the exotic locations from which it's sourced, teak is a close-grained hardwood and one of the most costly in the world. Aside from its long-lasting nature, a few other valuable characteristics include:
Natural oils, which preserve the wood from dry rot
Less prone to splitting, warping, or bending
Infused with a natural resin that's insect repellant
A raw, honey-colored tone
As noted previously, even teak furnishings can fade over time. In order to bring back its naturally honey-colored, golden tones, you'll need to restore the furniture.
Restoring your teak furniture
To restore your teak furniture, do the following:
Begin by sanding down the outer layer. Be sure to use low-grit sandpaper and remove the wood's outer layer. Next, use a random orbital sander. It's not much more expensive than a regular orbital sander, but is still superior. In addition, using a random orbital sander can help reduce the chances that you'll damage the wood if you accidentally hold it in the same place for too long.
Go over the furniture's entire surface and ensure that you don't miss any spots. After sanding everything down, you'll need to clean it.
You can purchase a good, commercially available teak cleaner from any home improvement retailer. Once you've purchased the cleaner, begin to work it into the wood by using a small brush with soft bristles. Allow the cleaner to stay on the wood for a bit and then go back and rinse it off.
Re-sand it, and this time, you should use sandpaper with a high-grit. Go over the wood's entire surface once more until it has an almost slippery quality to it. Once that's accomplished, you'll want to apply a teak protector. Again, make sure the layer you apply is as even as possible.
Protect the furniture after restoration
This is a step you can do before you ever need to restore your teak furniture. In fact, if you protect your teak furnishings, they'll last even longer and you won't find yourself having to restore anything for an even longer period of time.
With that said, once you've restored your furnishings, you'll want to ensure that it's protected from the same kinds of damage that necessitated its restoration. To do that, purchase patio furniture covers and cover it up when not in use.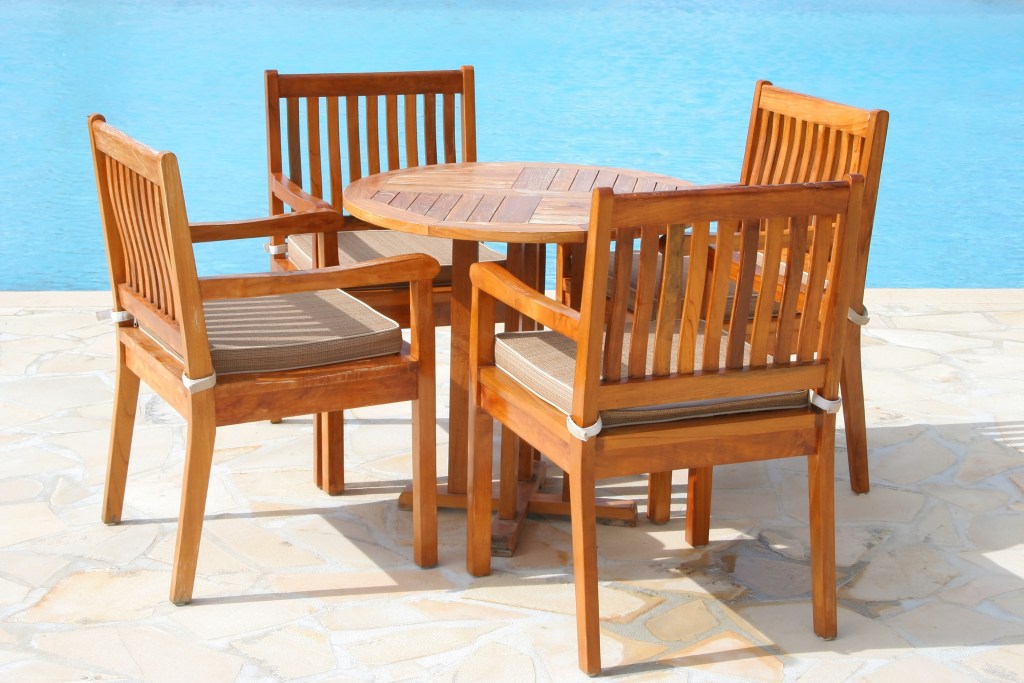 Wrapping up
Most patio furniture can be bought and tossed with no worries. After all, it's typically inexpensive and can be easily replaced. Teak wood, on the other hand, requires a real investment. It's expensive, durable, and exotic. Once you put a large amount of money down on it, you'll want to ensure that it lasts as long as possible.
If you take care of it correctly and protect it from the elements, you won't have to worry about restoring the furniture for quite some time. Moreover, you'll increase the likelihood that you can restore it by yourself without the need to hire a professional.
Editors' Recommendations