One of the best ways to get inspired for your garden is by following Instagram accounts that specialize in landscaping.
Suppose you're looking to spruce up your property. In that case, whether your outdoor space is a flower garden, Zen garden, sensory garden, backyard, or someplace else, we think you'll be captivated by these Instagram accounts. Let your imagination soar with all the beautiful imagery and stunning landscaping design featured below!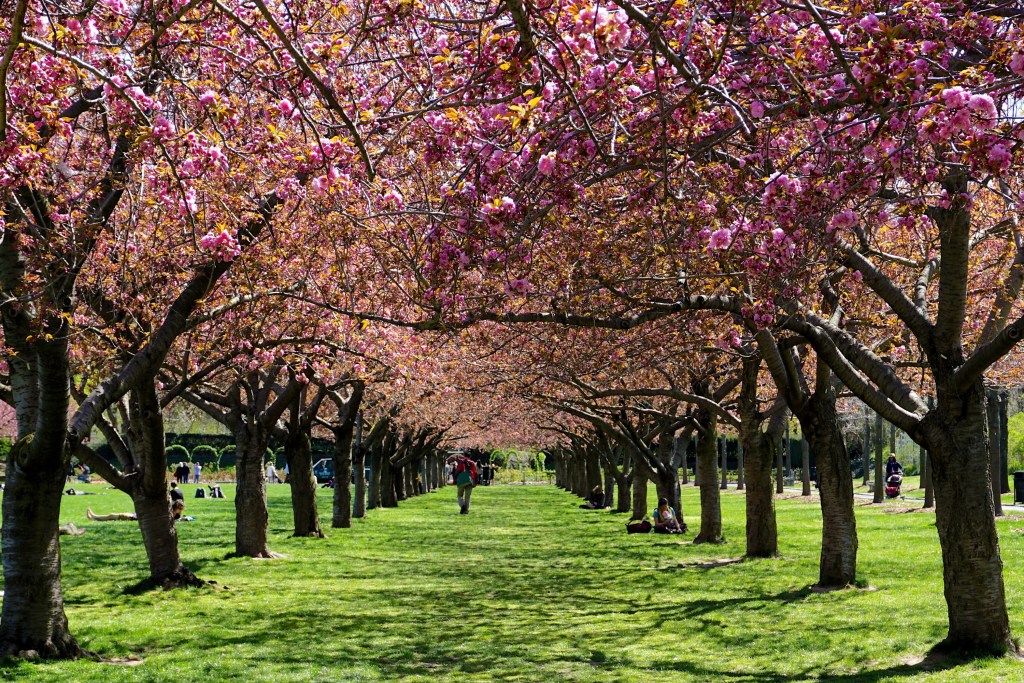 @conservatoryofflowers is an Instagram account that features the flowers and garden at the Conservatory of Flowers in San Francisco, CA. If you're looking for a sense of peace and calmness with an incredible setting, this Instagram feed will provide it to you.
Alongside beautiful shots of flowers are photos showcasing other parts of their facility: classrooms, sculptures, water gardens … there's truly something here for everyone! The account also features videos, so you can really feel what it would be like to visit (and imagine yourself exploring).
Scroll through and check out the photos! We're sure you can find some great ideas that could prompt you to make exciting changes to your own property.
@brooklynbotanic offers a variety of colorful and creative photos. The Instagram feed features shots of the botanical gardens and closeups on some plant species that visitors may find there. Scroll through to see plants that are currently in bloom.
They give practical tips for how you can create your own outdoor oasis at home, too: "Struggling with what flowers or shrubs would work best? Know someone who does landscaping but has no idea where to start?" they ask. Their Instagram bio includes links to their blog posts about gardening advice. We recommend checking them out if you're looking for more information from this Instagram account's perspective!
@sharonsantoni's garden is to die for. Check out the photos on her Instagram feed and we think you'll agree. Imagine relaxing in that space. It's like a dream, even though it's her reality. If you want to scroll through photos that could inspire you to turn your own outdoor space into a floral fairytale, then viewing Sharon's Instagram account is a must.
Rachel, the owner of the @thegoodlifeainteasy account, features incredible photos filled with gorgeous outdoor design and lush plant life. Her property is located in Surrey, UK, and her account features all kinds of garden landscaping and produce imagery.
Indeed, each of her photos is carefully curated to capture moments that make someone wish they were in them. Whether it's a peaceful moment of solitude in a cultivated area or a table set for a party with friends in a splendid patio space, you'll find amazing creativity on display.
Be sure to view her account if you're looking for some motivation to get your own landscaping projects going!
The Instagram feed of Wollerton Old Hall Garden is a must-follow for anyone who values integrating nature into their surroundings. English countryside charm is apparent in the landscaping and horticulture featured in these Instagram posts. Indeed, they highlight just how beautiful gardens can be.
The captions provide detailed information about what each photo showcases—from seasonal changes to plant species as well as other types of garden decor. Altogether, this Instagram account captures images that show unmatched potential for outdoor space design!
@wollertonohg provides ample inspiration on its Instagram profile for those looking to get their garden projects going with some expert pointers and guidance.
Get inspired
The Instagram accounts we featured in this article are a great place to find inspiration for your landscape design projects. They showcase just how beautiful gardens can be. They also provide detailed information about what each photo showcases—from seasonal changes to plant species and other types of garden decor.
Altogether, these Instagram feeds capture images that show the truest potential for outdoor space. Whether you're looking to get started on your own project or seeking expert guidance when it comes time to start building, Instagram profiles like those highlighted here can be an excellent resource.
Editors' Recommendations